What is Mud Witch? You may have seen her colorful ceramic pieces on your Instagram or at your local boutique. Owned by Viviana Matsuda, a Japanese/Mexican American artist from San Francisco, Mud Witch sells vibrant pieces of ceramics that celebrate body positivity by embracing curves and freckles of color in her creations.
We reached out to Viviana to find out more about the Mud Witch ceramics story and what advice she has for other businesses looking to get started.
How did you get started?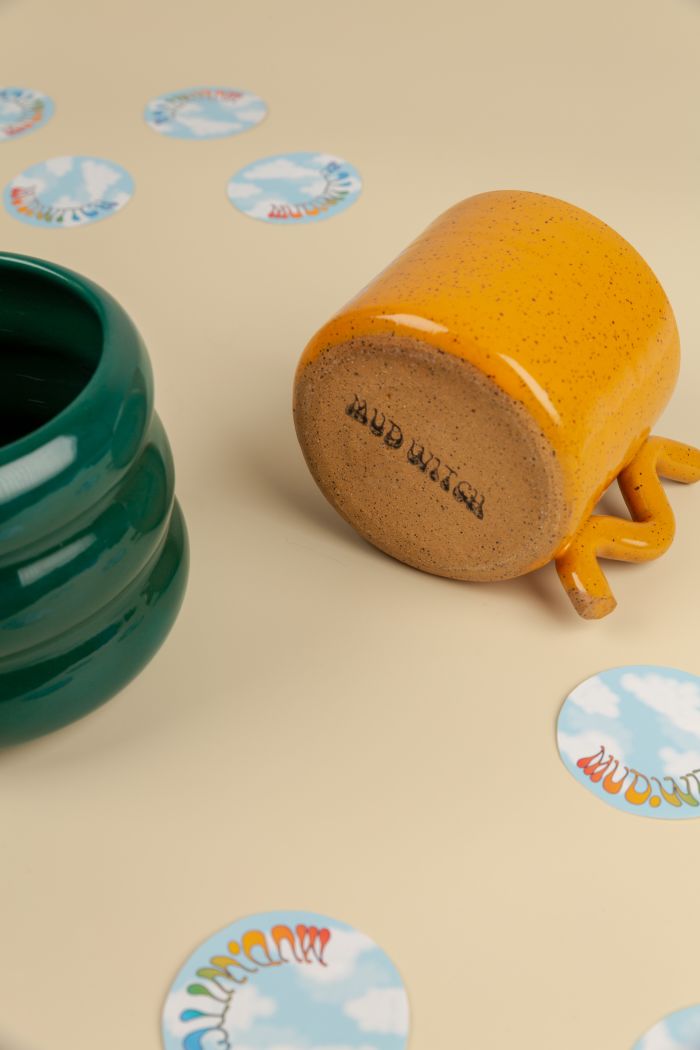 I started Mud Witch ceramics after my dad passed away. He was a ceramic artist and when he passed away I was left with his home studio supplies. I took a class to work through my grief and became hooked. Spending hours in the studio and clay became my therapy.
I was also learning about body positive movement at the time and somehow they combined in my head to form these chubby shapes. My apartment became full of ceramics… a little too full. My partner encouraged me to sell some of my pieces to make a little moving room in our home and the rest is history.
What is your biggest success so far?
Having Sunset Magazine pick the company for Best of the West 2019. It was wild to go to a newsstand and see my work in a magazine.
What have been your biggest challenges?
Running a business! I am an artist first and foremost and running a business has been this extra thing I have to do and be good at, which is weird. It's a strange profession to be so free to create and yet have this rigid side of the business.
What are your future plans for Mud Witch?
Opening up a workshop for arts and crafts with a sliding scale.
Any special tips and tricks you'd like to share?
As a business owner, know that you can't wear all the hats. You have to ask for help when you need it and you can't be a master at everything.
Viviana uses Avery custom printed sticker rolls for Mud Witch ceramics so she can give them away with a purchase at pop-up events or in her online orders.
To see all the ceramics Mud Witch has to offer, visit mudwitch.com