White Labels
From glossy, waterproof film labels to classic matte white paper labels, we have the sheet or roll labels you want to buy. Shop online for blank labels you can print yourself or order custom printed labels from Avery WePrint.
---
Buy blank or custom white labels online
Whether you need personalized white labels and stickers for branding products and packaging, or you need party favors for a wedding or special event, or you just need white labels for your classroom or school project, Avery white labels are versatile enough for any use. And the best part, you can print them yourself or let Avery WePrint professionally print your labels for you. Not sure which method is better for you? Check out Printing Yourself vs. Professional Printing to see what's best for you.
All available online, Avery white labels come in a wide variety of materials, shapes, and sizes. From the smooth, non-glossy face stock of our patented matte white labels to the sturdiness of our waterproof, durable white films, you can find exactly what you need for your project. Whether you need professionally printed white labels for your products and packaging or you want something simple like our printable white mailing labels and white address labels, Avery has a variety of ways to order superior white labels online.
---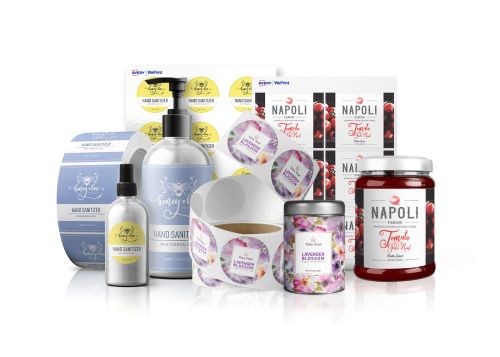 Order professionally printed white labels
Avery WePrint offers custom printing services when you need a professional look or you don't want to print your labels themselves. Our printing service delivers premium white labels printed with the design and text of your choice. Even better, unlike other printing services, there are no hidden fees. That means no mininmum orders, no charges for setup, dies and plates, and no cost for custom shapes and sizes.
With WePrint, you get custom white labels professionally printed on top-rated HP Indigo Digital Presses. Our premium white labels are available on both sheets and rolls for hand and machine applications. Simply customize your labels online and order, and within a few days your professionally printed white labels will be delivered to your door.
---
Order blank printable white labels
Looking for a way to print your white labels yourself? Avery blank sheet labels are the ideal solution for smaller projects with fast turnaround times. Order your blank white labels by the sheet, online with no minimum orders and print them from any basic laser or inkjet printer.
Avery printable white label sheets come in a variety of shapes, sizes and materials. Materials include features such as waterproof labels. With over 3,000 blank label combinations, we have what you need. Shop our blank sheet label collection today.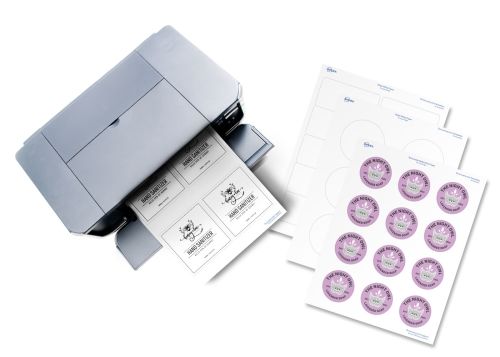 ---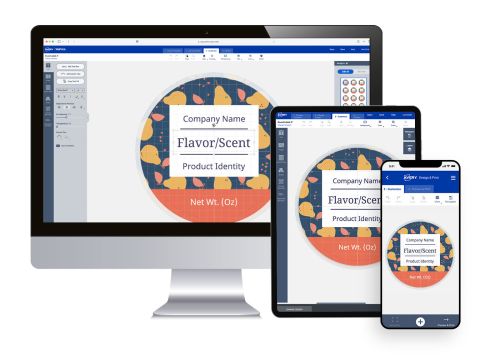 Easily personalize your labels for free
You can easily personalize your white labels online with our free Avery templates and professional designs or simply upload your own artwork or graphics into our blank templates. Then you can have your labels custom printed by Avery WePrint or print them yourself from a standard inkjet or laser printer. It's that easy. Order your labels now and get free shipping in as few as three business days on orders of $50 or more. No minimum orders.
---
Top-rated support from Avery
If you have any questions or need any help with your matte sticker paper labels, please reach out to our amazing Customer Care Team at (800) 942-8379 or by chat. Avery products are 100% satisfaction guaranteed, and we love seeing our customers' projects.
Avery's California-based team offers all the relevant services you need for your matte sticker paper. We can help you obtain custom shapes, order from WePrint, perfect your design for matte sticker paper, and more. Find out how much Avery can do for you and take advantage of our free shipping on orders over $50.