See what barcodes you need for your products and where to get them
Barcodes are digital symbols that can be scanned electronically. They encode information like product and batch numbers and are an important part of supply chains. Barcodes help identify and track products as they move through the supply chain.
But all the different barcodes needed when shipping with Amazon or any other marketplace can be confusing. GTIN, UPC, ASIN, FSKU, and on. So in this article, we'll explain the difference between barcodes and when and why you need them.
GTIN Barcodes
The Global Trade Item Number (GTIN) is a numeric code of 12, 13, and 14 digits. They are a scannable barcode that is on any item sold around the world.
GTINs can be a UPC (Universal Product Code), EAN (European Article Number), or an ISBN (International Standard Book Number), depending on the product and location.
UPC Barcodes
The UPC is the most common GTIN in North America. UPCs are just one of the ways Amazon tracks products in its database. The EAN is the European equivalent.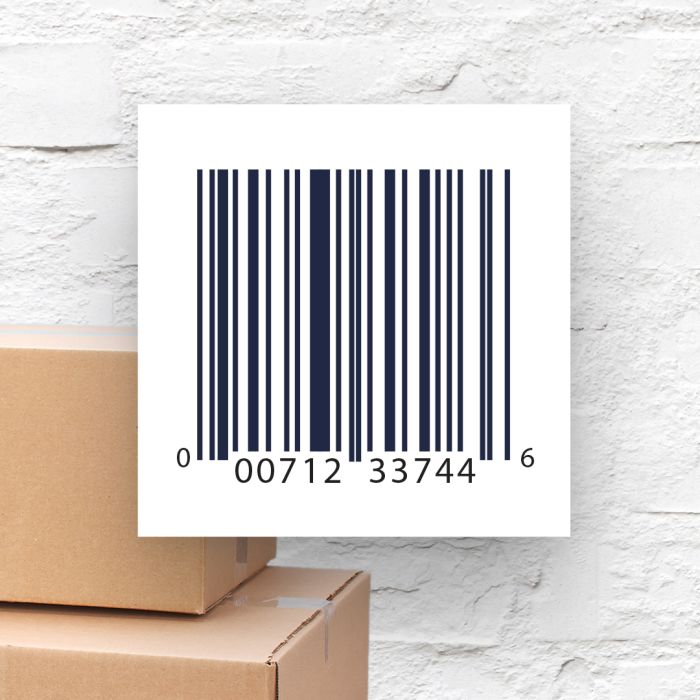 UPCs are 12-digit codes that were initially created to accelerate checkout at grocery stores. Now, the main purpose of a UPC is for manufacturers to track inventory from production to distribution, to storefronts, and all the way to the consumers' homes. They let the manufacturer know when more products are needed at warehouses or in-store. And they also allow manufacturers to alert product buyers about issues, such as recalls. They also identify things such as the product name and features such as size and color.
The first six digits of the UPC are the manufacturer. The next five digits are the product item number, while the last digit is the check digit. It's generated by adding and multiplying digits in the code to confirm the UPC is valid, otherwise, it won't scan properly.
When you're adding your product to Amazon, you'll need the UPC or other GTIN to create a product listing page. If you don't need an FNSKU, which we explain next, the UPC may be used in the Amazon fulfillment centers to track and identify your products. You only need one barcode for a product. So if you have 100 of the same item, they will have the same barcode.
To learn more about obtaining your UPC, visit GS1 US.
FNSKU Barcodes
The Fulfillment Network Stock Keeping Unit (FNSKU) is a barcode Amazon uses to track your items in their fulfillment centers and credit your business when they sell. Similar to the UPC, they're important to have on anything you send to an Amazon warehouse if other sellers may have the same items. Without them, it's possible another Amazon seller could get credit for your products.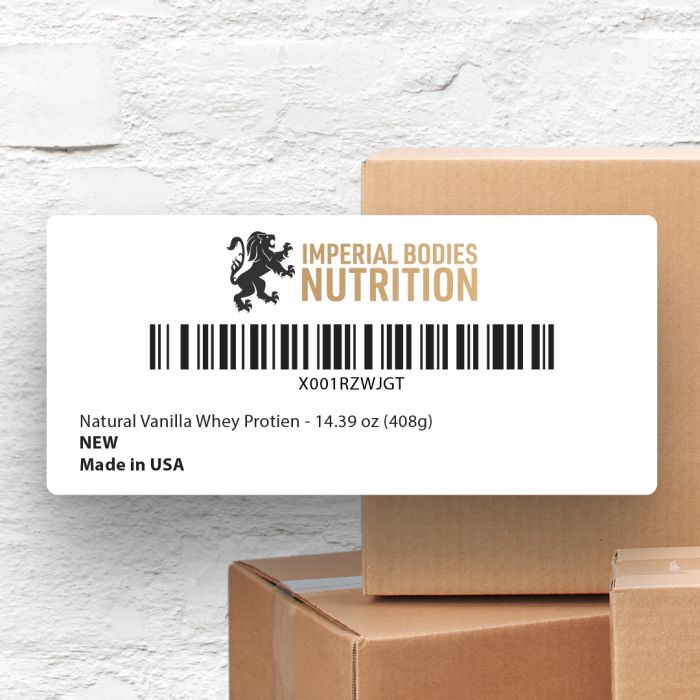 Many sellers on Amazon get their products from the same manufacturer. This means if they all use the same UPC or EAN from the manufacturer there is a good chance they end up comingled when they get to an Amazon fulfillment center. Amazon will suggest when your product needs an FNSKU on the product or shipping label to make sure credit is given to the correct seller.
Getting your FNSKU is easy. After setting up your product for Fulfillment By Amazon (FBA) and launching it on Amazon.com, Amazon will assign a unique FNSKU to your items.
You can then export the barcodes generated by Amazon and add them to your packaging before you send them to the Amazon warehouse. You can also provide your FNSKUs to the manufacturer to include in your product by printing them directly on the packaging or applying them with a label.
Avery offers you several options for ordering barcode labels, whether you want to print them yourself or have them custom printed. The free barcode generator makes it easy to create your barcodes online. Then print them on-demand or let Avery WePrint professionally print them.
ISBN Barcodes
No surprise, the ISBN is used in book publishing. It serves the same purposes for book publishers as UPCs do for other products. The ISBN is 10 digits, or 13 digits if it was published after January 1, 2007. You can get your ISBN at ISBN.org.
ASIN
The ASIN, Amazon Standard Identification Number, is an Amazon-specific identifier created when a product is uploaded to Amazon. It's a 10-letter and/or number barcode that is used as a product identifier in the Amazon catalog. Amazon uses it to track inventory and index its product pages to provide better search on Amazon.com, and it delivers important data about the product to shoppers.
To create a new ASIN, sellers must enter their GTIN, which as mentioned above is most commonly the UPC, ISBN, or EAN. Amazon uses the GTIN to generate a new ASIN or find an existing one.
Do you still need more help with barcode labels? Check out the 14 Most Common Barcode Questions. And read How to Label Your Products Correctly for Amazon for even more information.
Again, Avery offers everything you need to make barcode labels, whether you want to print them yourself or have them custom printed. Try the free barcode generator so you can create your labels online in minutes. Then print them on-demand or let Avery WePrint professionally print them.
If you need help creating or ordering barcode labels, please reach out to our Customer Care Team at (800) 942-8379.