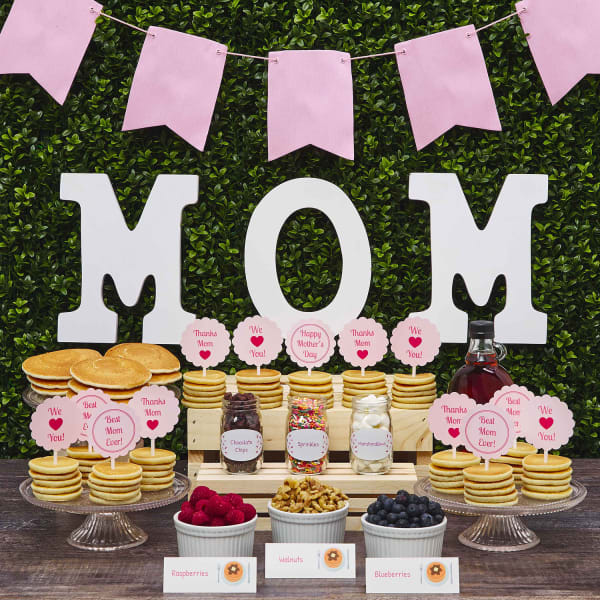 Delight your mom this Mother's Day with this delicious pancake bar and easy-to-make gifts. You can host this mouthwatering pancake buffet with just a few easy steps. Add your own personal touch to some of these new templates to create the perfect brunch. We've also included a personalized DIY Mother's Day gift idea that you can create in minutes.
A heartwarming message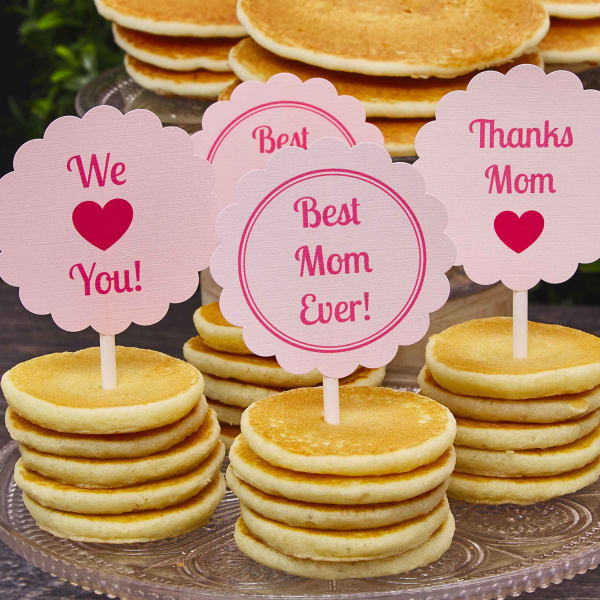 Leave a sweet note with scallop round labels (8218)
Add a little color to your display with these cute pancake toppers. We took a spin on our classic cupcake toppers and created these beautiful new designs just for Mother's Day. Print out labels with these templates and stick them together over a paper straw or a bamboo skewer for an instant decoration. You can also use them for cupcake toppers if you do a dessert table for Mother's Day.
Click here for the "Best Mom Ever" label template.
Top it off
Now for the best part of the pancake: the toppings. For our pancake bar, we chose a healthier spread with fresh blueberries, raspberries and walnuts. But you can also tailor your toppings based on your guests. Do you have any guests with special dietary restrictions? Will there be more kids or more adults? Customize these templates in Design & Print Online to create the perfect layout.
Click here for the pancake topping place card template.
A sprinkle of joy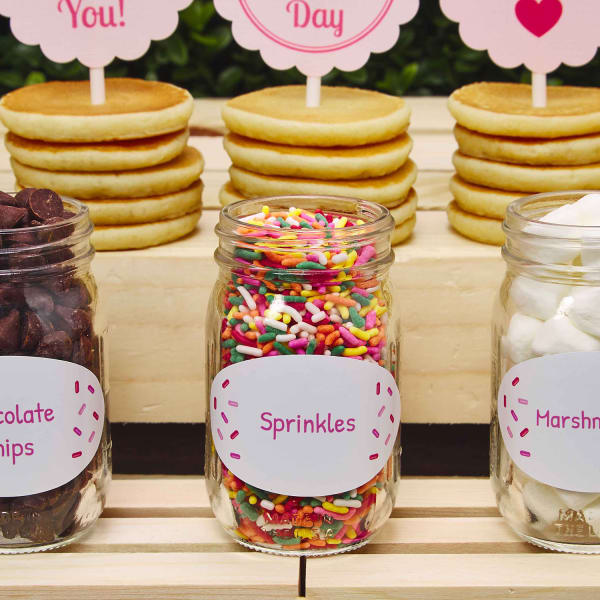 Put smaller toppings in Mason jars with glossy white oval labels (22814)
You can also add more variety to your display by using different containers and stands. Mason jars and crates bring a rustic charm while also making sure all of your toppings are visible. These jars are great for smaller toppings like sprinkles, miniature marshmallows and chocolate chips that can just be shaken out.
Click here for the sprinkle label template.
Piece of cake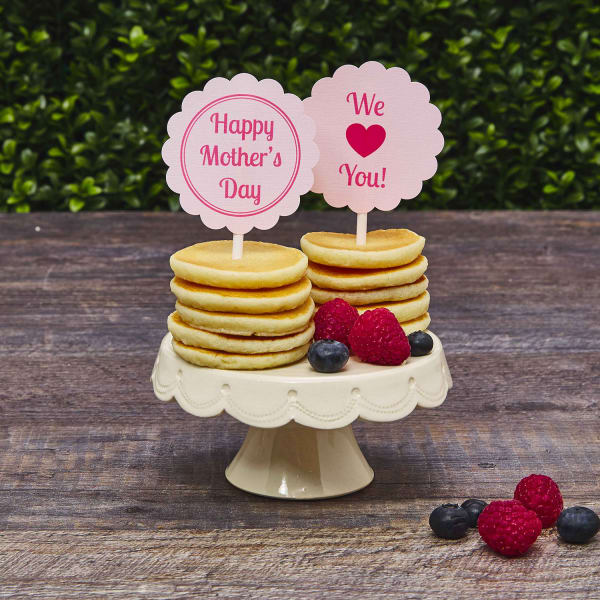 Pancake toppers are quick and easy with scallop round labels (8218)
Don't have the time or space to host an entire pancake party? No worries, you can also customize a plate of small pancakes with this personalized topper for breakfast in bed. These mini pancakes are adorable and have just as much heart as a full party.
Click here for the "Happy Mother's Day" pancake topper label template.
Free Hugs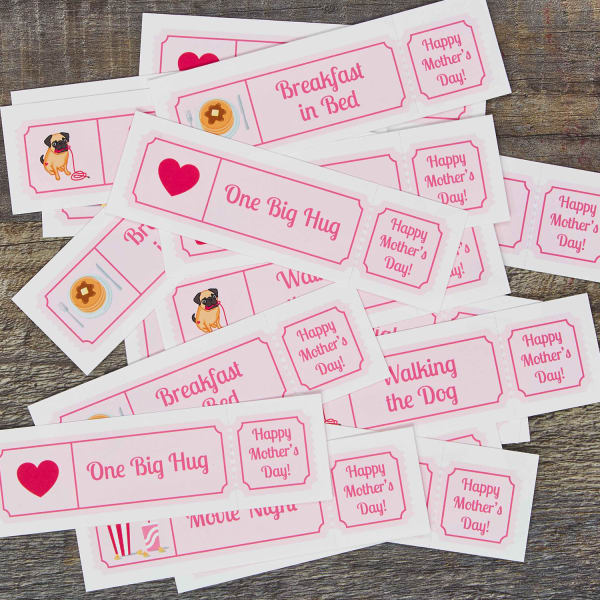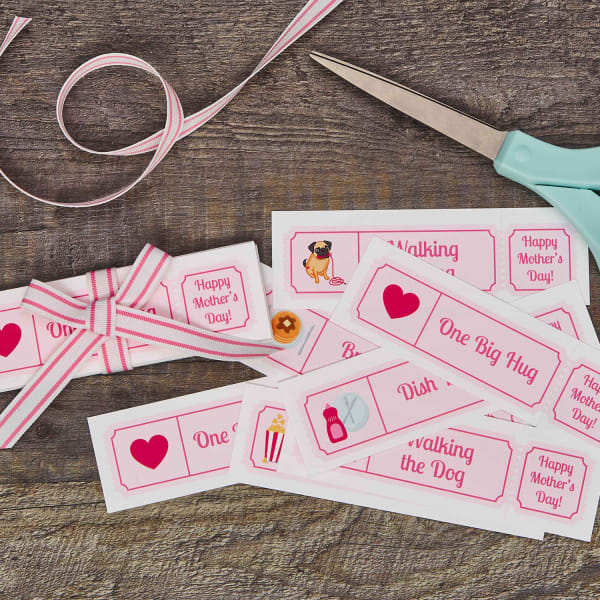 Another way to celebrate mother's day at home is with these customizable coupon designs. These special gifts for mom are a fun project you can make with your children and only take minutes to print. Brainstorm some ideas with them whether it's for free hugs, breakfast in bed or extra chores. Your kids can even sign each one for that extra bit of affection.
Click here for the Mother's Day coupon template.
Products featured in this article:
Pancake Toppers
Scallop Round Labels (8218)
Topping Place Cards
Textured Place Cards (16109)
Topping Jars
Glossy White Oval Labels (22814)
Mother's Day Coupons
Tickets with Tear-Away Stubs (16154)