From farmers' markets and local stores to craft shows and their online marketplace, what started out as a fun pastime for Brendan Grimaldi and Mike Jakubowski has turned into a flourishing business. Their company, The Welles House Marketplace, specializes in artisan small-batch candles and soaps. And since first placing their products in local stores in Connecticut, the pair has been met with great success.
Scents for everyone
Along with selling more common scents like Pumpkin Spice or Sage & Citrus, Welles House capitalizes on humor as well. Two of their more popular product scents are Monkey Farts, which smells of fresh bananas and tropical fruits, and Princess Farts which emits the smell of sweet maraschino cherries.
As with many small businesses, a big issue is the cost of packaging and labeling. Since these can cut into profits and limit growth, the duo was very careful when choosing their packaging. As a graphic designer by trade, Grimaldi is very particular about how their labels looked. More importantly, he wants their customers to react positively. The pair tried many options for their candle and soap labels but found only average products at unreasonable prices. Then they found Avery WePrint.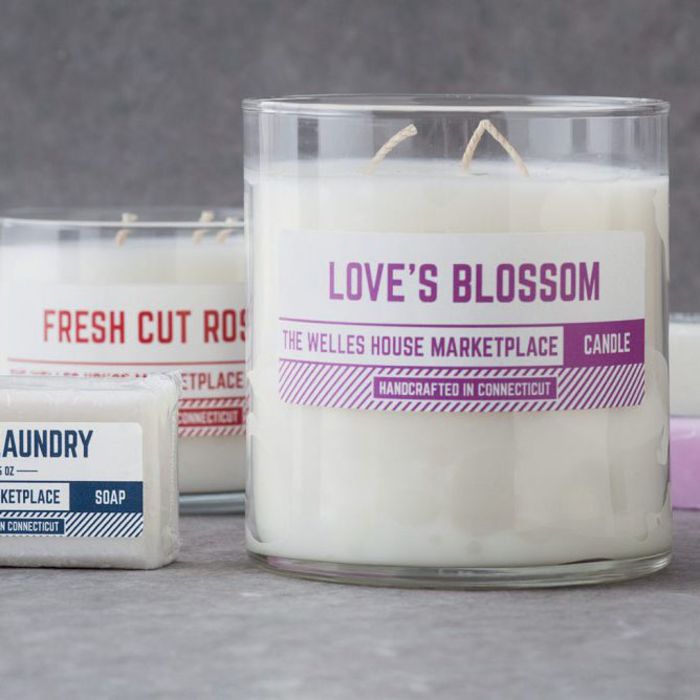 Everything gets printed with amazing quality and shipped so quickly, it really works at the same speed we do and has allowed us to do more than we expected," Grimaldi said. "We are able to tailor our orders to get the quantities and sizes we want, at any time."
The company can now order labels and sell small batches of its products to gauge popularity before making large-scale decisions. And, as the company has expanded, they often hear compliments on their professional packaging, validating their choice of WePrint.