Our Story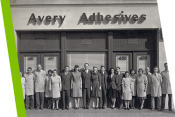 The Avery story began in 1935 with a great idea, a few spare parts and a $100 loan. That's when Ray Stanton "Stan" Avery invented the first self-adhesive labels and launched his company with a small handful of cash from his fiancee.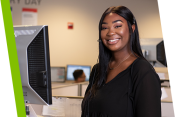 His practical genius would ultimately yield 18 patents and establish Avery Adhesives, a company that went on to transform how brands and businesses deliver information. The company changed to Avery Adhesive Label Corporation when they incorporated in 1946. And after several more name changes, the company merged with Dennison Manufacturing in 1990 to become Avery Dennison.
In 2013, CCL Industries Inc., a world leader in specialty label and packaging solutions for corporations, small businesses and consumers, bought the Office and Consumer Products division from Avery Dennison and renamed it Avery Products Corporation, a publicly reportable operating segment.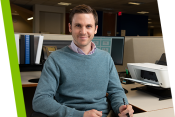 With corporate offices in Toronto, Canada, and Framingham, Massachusetts, CCL boasts more than 20,000 dedicated employees and 168 state-of-the-art manufacturing facilities in 40 countries.
Today, our goal is to provide our customers with the highest quality, durable products online and in stores. From a huge collection of blank and custom printed labels to design software, binders and dividers, at Avery, we offer everyday, useful products for your business, home and office.