Your wedding invitations are the calling card for your special day. Make sure the outside of the envelope lives up to the inside by creating beautiful address labels that complement your wedding theme. With Avery labels it's easy to create custom address labels for your wedding that coordinate with your theme. And then you can print them yourself or let Avery WePrint custom print them for you. And with our free Design & Print software, it's simple to merge your wedding contact list.
A sweet suite
Get ahead of your planning by creating all your labels for your suite of wedding stationery at one time. Design & Print lets you apply the same design to all your different products, letting you get everything done at once, quickly and easily.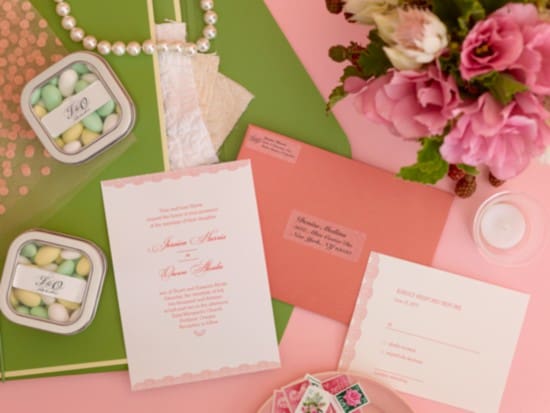 Two address labels in one
For a unique, elegant look on your envelopes, rectangle wraparound labels offer a twist on traditional. Easily design the labels with your return address on one side of the label and your guest's address on the other side. Then simply wrap it around the side of your envelope for an eye-catching invitation.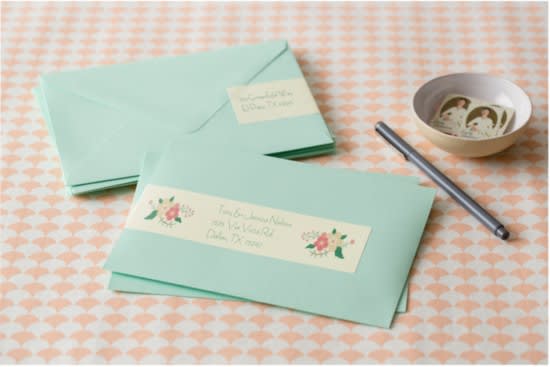 An invite they're sure not to miss
A colorful, round seal on the back of your envelope with the wedding date or some fun personal message will grab everyone's attention. Or try a square label for a more modern look. You could even add an image of the happy couple. It's simple to do with Design & Print.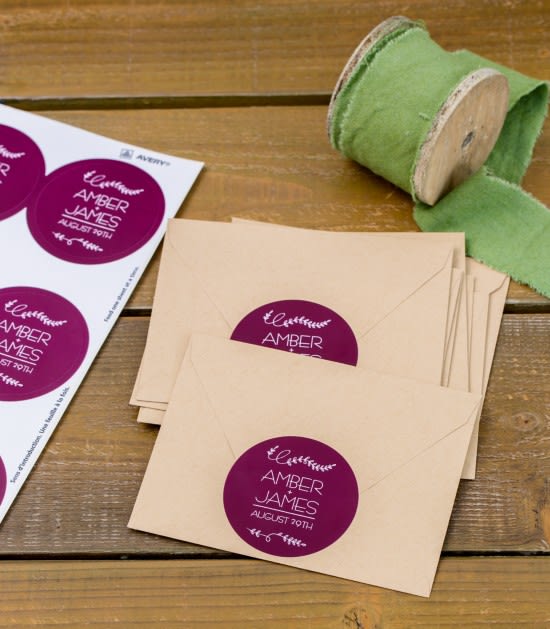 No matter what your style or wedding theme, you can make all your wedding stationery as elegant, rustic or witty as you want it to be.
Suggested Products:(measure your envelopes to get exact size needed)
– Avery Blank or Custom Rectangle Labels
– Avery Blank or Custom Round Labels
– Avery Blank or Custom Address Labels
– Avery Custom Note Cards
– Avery Custom Postcards
In-Store Label Packs:
– Avery Address Label Packs
– Avery Wraparound Label Packs
– Avery Round Label Packs
– Avery Printable Note Cards
– AveryPrintable Postcards