How to Create Your Own Barcodes
Can a label create a gateway into the digital world? Yes, it's possible—with barcodes. With a barcode scanner, people can scan your barcode and connect digitally to your website, online coupons, videos and other digital media right from their phones. Here's how to create your own barcode labels with Avery Design & Print Online.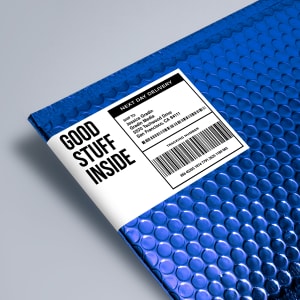 Step 1: Go to Avery Design & Print Online
Open the free Avery Design & Print Online software at avery.com/print. To start a new project, click "Start Designing" and enter your Avery product number and click "Select this Template".
Step 2: Choose your design
Use the menu on the left to browse design categories. Or, select a blank template and upload your own design.
Step 3: Add barcode
Select More from the menu on the left, then click QR and Barcodes. Use the drop-down menu to choose the format and code type. When you're done, click the Merge button.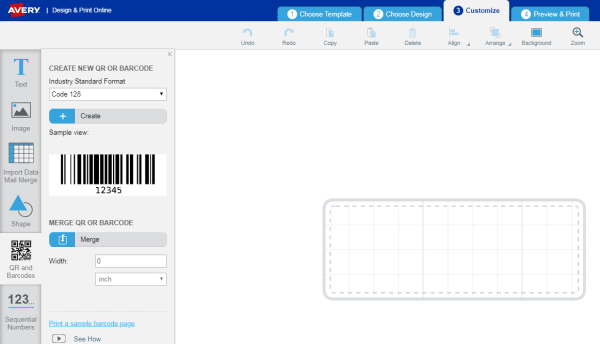 Step 4: Set up your barcode
A pop-up window will appear. You can choose to import your barcode data from a spreadsheet, add sequential numbering or type in a specific barcode. The sample view will show you what your barcode will look like. Click the circular arrow button to refresh the view image after entering your information.
When you're done, click Finish.
Step 5: Test your barcode
Use a barcode scanner to test the barcode on your screen to make sure it will work appropriately. Click the Preview & Print button when you're ready to review.
Step 6: Choose your print option
Select Print It Yourself to print using your own printer. Choose Let Us Print for You to have Avery WePrint, our professional printing service, print your project for you.
After selecting your print option, you will be able to save your design.