---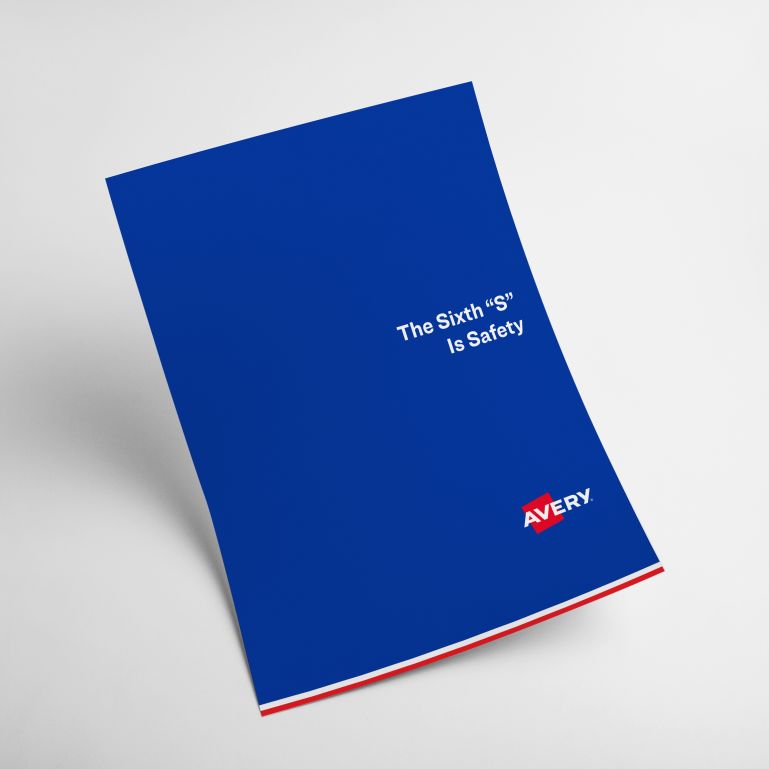 Overview of 1910.147
Review the six lockout steps
Resources for building a strong program
Download Whitepaper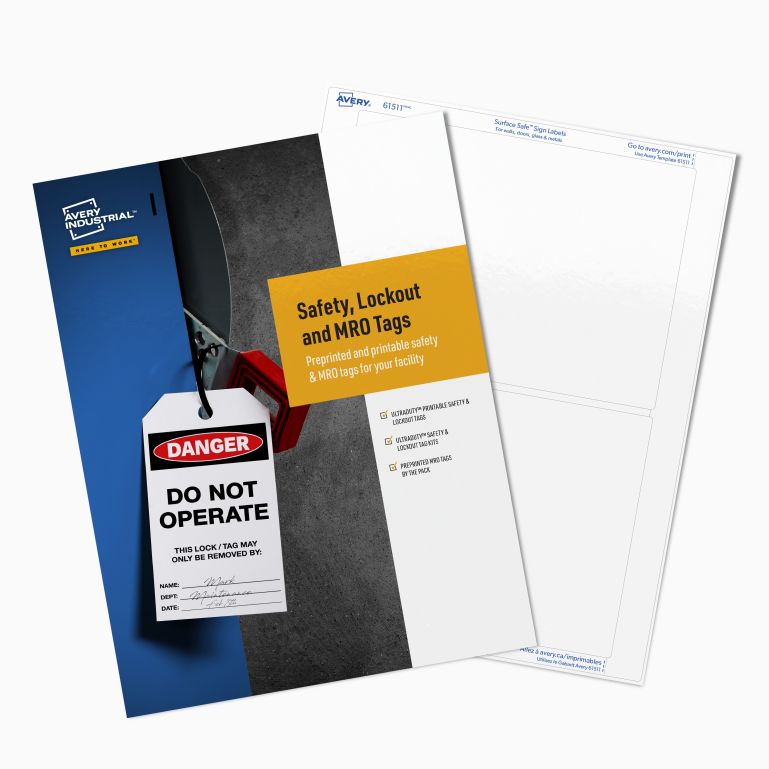 FREE Safety Tags Sample Pack
Printable durable tags with 50lb pull strength
OSHA compliant templates to customize
Preprinted MRO Tag Sample
Get a FREE Sample
LOTO Tags and More: Convenient, Flexible Tagging Solutions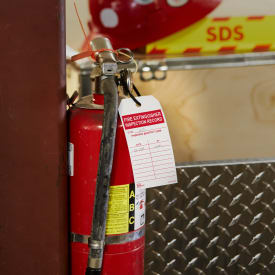 Avery printable and preprinted tags for lockout/tagout (LOTO), repairs, inspections and more are designed to meet the needs of safety and operations professionals.
From highly durable LOTO tags designed support an effective energy control program, to quick inventory and service tags, we offer a wide range of tagging solutions.
Streamline ordering industrial tags and source all your tagging needs, whether custom or prepackaged, in one easy place.
Printing custom safety and LOTO tags onsite
Discover our highly durable onsite methods for creating safety and LOTO tags that meet and/or exceeding OSHA pull-strength requirements for tags.
Avery "print and go" safety and LOTO tags are printable sheets of tags designed to work with standard laser printers and be printed on both sides. Print your own durable custom tags in minutes, with no special equipment.
Our "print-and-assemble" safety and LOTO tag kits combine laser-printable vinyl labels and extra durable tags to allow for creating tags that are even more durable right onsite.
Simply print your custom tag design on the vinyl labels and apply to the extra-durable tags. Use the included zip ties to attach your safety and LOTO tags as needed.
Safety and LOTO tags engineered for heavy-duty use
Both our printable tag sheets and tag kits are engineered to last up to 2 years outdoors, and long term indoors. They're UV, chemical, water, abrasion and tear resistant.
When using LOTO tag devices in your energy control program, the most important features to consider are material durability and the strength of the hang hole.
OSHA requires LOTO tags to resist minimum 50 lbs of pull force to be removed. Avery printable safety and LOTO tags are made of 11 mil polyester that meets OSHA pull strength requirements.
Avery safety and LOTO tag kits well exceed OSHA pull strength requirements, withstanding up to 100 lbs of pull force.
How to design your own custom safety and LOTO tags
Avery printable products allow you design your own tags, labels, signs and more, using predesigned templates. You can modify our templates as needed to standardize for your facility.
Additionally, our printable tag sheets and tag kits come in blank versions (ideal for creating durable safety inspection tags) and versions that include preprinted OSHA/ANSI headers for lockout/tagout.
Using Avery Design and Print Online, you can design from scratch using our graphics gallery, or modify predesigned templates. Then download your designs to print from your device or keep your saved designs in the cloud for reprinting on demand.
Your saved safety and LOTO tag designs can be accessed any time you're signed into your Avery account.
Convenient prepackaged tags make standardization easy
Avery preprinted tags are available in standard cardstock for inventory and service, and durable polyester for lockout/tagout and safety inspections.
Engineered for heavy-duty environments, our durable preprinted plastic safety tags are designed to help comply with lockout tagout OSHA requirements.
The durable 11 mil polyester hang tag material is waterproof and lasts up to 2 years outdoors, resisting UV, chemicals, water, abrasion and tearing. 50lb pull-strength hang hole meets OSHA requirements for LOTO tags.
Our cardstock inventory and service tags come in a variety of colors and options to support 5S practices and more. The vibrant flood-coated manila tags for maintenance, repairs and operations (MRO), come in prepackaged boxes that are ready to use.
Each cardstock tag features a reinforced fiber patch hang hole and is pre-strung with 12" cotton twine. The bold color-coded tags have a smooth surface that's easy to write on with markers, ballpoint pens, rollerball pens and pencil.
Learn more about lockout/tagout safety
Download our free LOTO overview whitepaper that covers the OSHA lockout/tagout standard. Inside you'll find:
A full overview of OSHA standard 1910.147 and breakdown of the six lockout tagout steps
The components needed to build an effective energy control program
Tools and resources, including our free LOTO steps poster download