Hold on to your body parts! The restless undead are gathering to celebrate the most frightful Halloween. Throw them a party to dismember with spine-chilling invitations, party décor and favors. Blood-chilling party supplies are easy to create with Avery labels and cards, and our free Halloween design templates.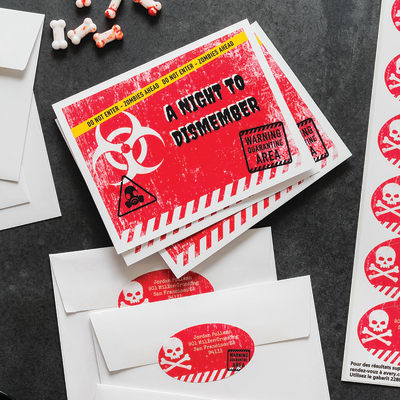 A party to raise the undead
Hazardous zombie party invitations are a snap to create using Avery Note Cards. Address envelopes with a coordinated look using customized large and small oval address labels.
Feeding monsters is a piece of cake
These delicious zombie cake jars are sure to be a graveyard smash! Create individual servings and decorate the lids with custom round labels. Personalize them with guests' names, eerie ingredients or a shriek.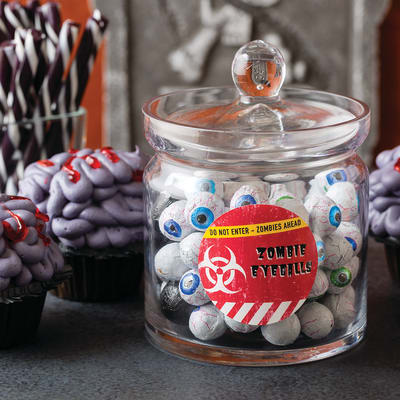 Hungry zombies WILL attack
Get the grub ready for the feeding frenzy with labeled jars of chocolate eyeballs, gummy guts and other shocking snacks.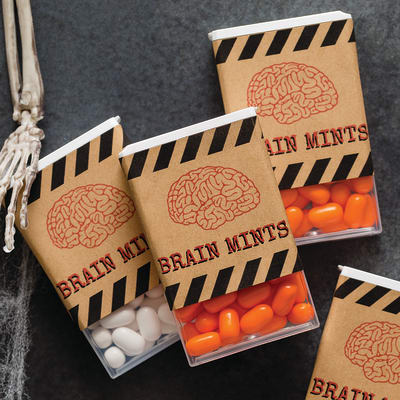 You are what you eat
Ugh. You know how zombies always have the worst flesh-breath? Now you can turn it into fresh breath with these mint favors wrapped with square brown kraft labels.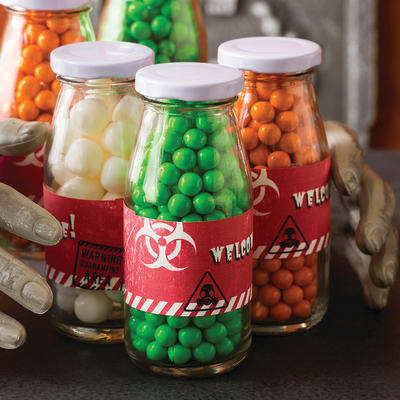 Blood-curdling candy—yes please!
Candy on Halloween is a must-have. Fill bottles with scream-worthy sweets and decorate with customized wraparound labels .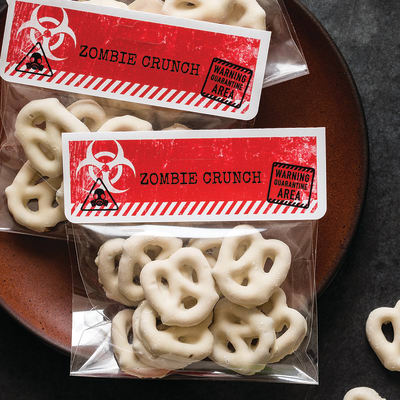 Tombstone treats to take back to the grave
Treat your tricksters to party favor bags filled with bone-crunching treats. Our party favor kits make it easy to create individual goodie bags.
Whether you're throwing a zombie party for kids or brewing up spooky treats for friends and co-workers, release the ghosts from the graveyard this Halloween with a little help from Avery.