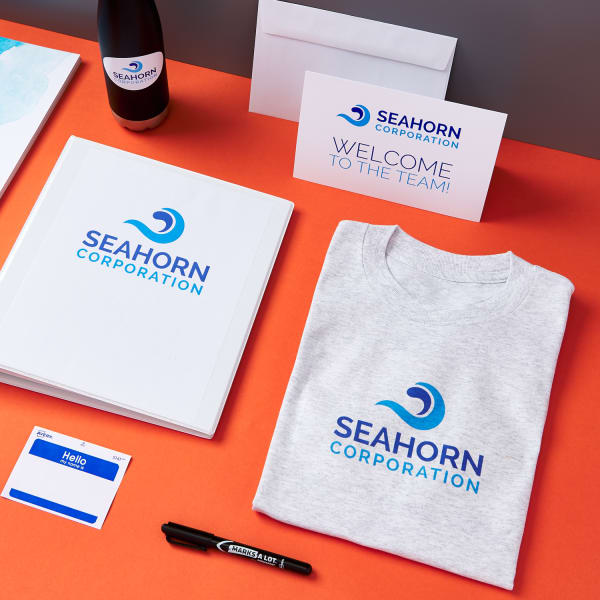 A new hire's first day isn't just their first day with your company, it's also your company's first day in their life. How you introduce your office to a new hire will play a significant role in how quickly they adapt to your company culture and how long they stay. Make sure you kick off your onboarding process on the right foot with a professional appearance and the best materials.
Welcome Cards from the Team
Print your own welcome cards with half-fold greeting cards (8316)
A professionally printed welcome card signed by everyone is a nice way to kick off employee onboarding and introduce your new hire to their new team. This can also be the chance for their direct manager to write an encouraging note to help establish themselves as a colleague and potentially a mentor.
New Employee Welcome Gifts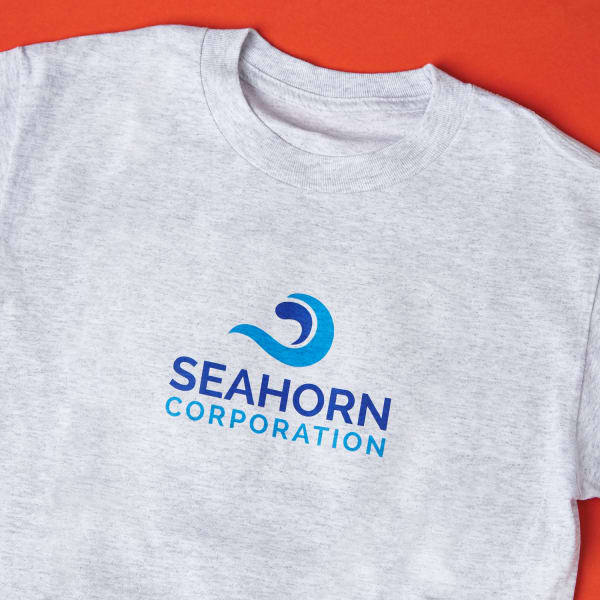 Create custom t-shirts with light fabric transfers (3275)
Custom-branded goodies like t-shirts make for awesome gifts that will help them feel comfortable. Fabric transfers are amazing for crafting your company's own shirts, tote bags, pouches and more. Discover more uses with our article on creative ideas and helpful tips for fabric transfers.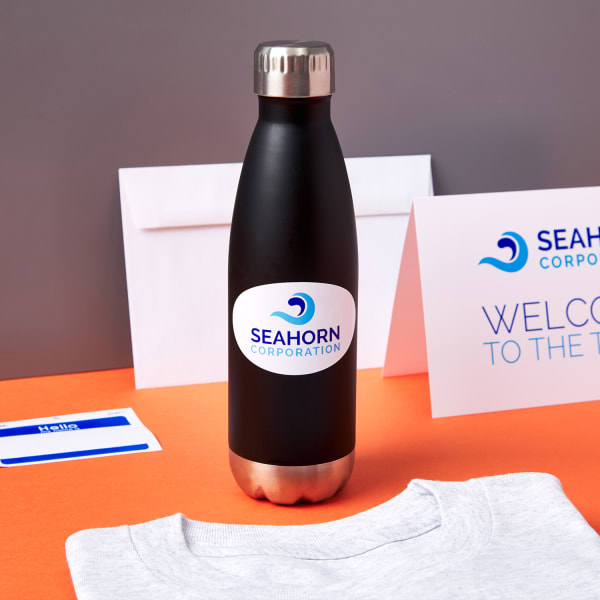 Add a professional touch to welcome gifts with glossy oval labels (94056)
When choosing onboarding gifts, think about what supplies would be useful for them around the office. A good double-wall water bottle will be a lifesaver during their onboarding and orientation. A custom label is an easy way to add a professional touch to any piece of swag.
Onboarding Paperwork and Manuals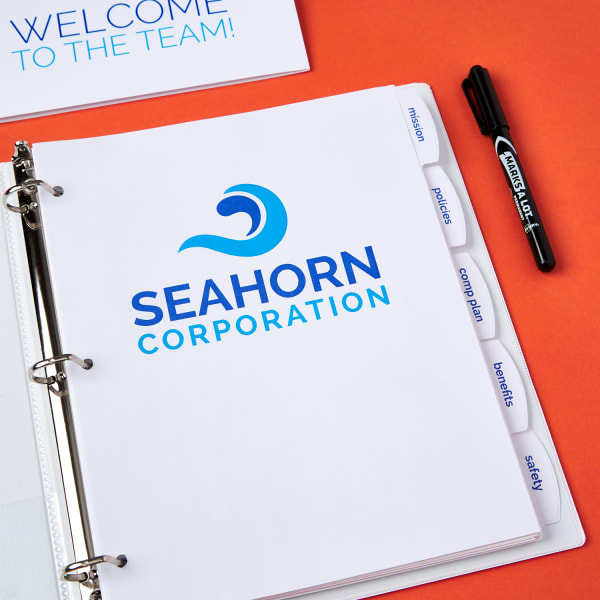 Organize orientation binders with Big Tab™ dividers (14436) and durable view binders (17012)
There will be a lot of paperwork for your new hire on the first day. Assemble all the paperwork and onboarding documents into a durable and professional binder that will last their entire career.
Organizing the paperwork with dividers will give your new hire a running start and also reflects how well your company thinks ahead. Also remember to provide them their own tools so that they can create their own organization system with office supplies like repositionable Ultra Tabs™ or a Hi-Liter®.
Friendly Name Badges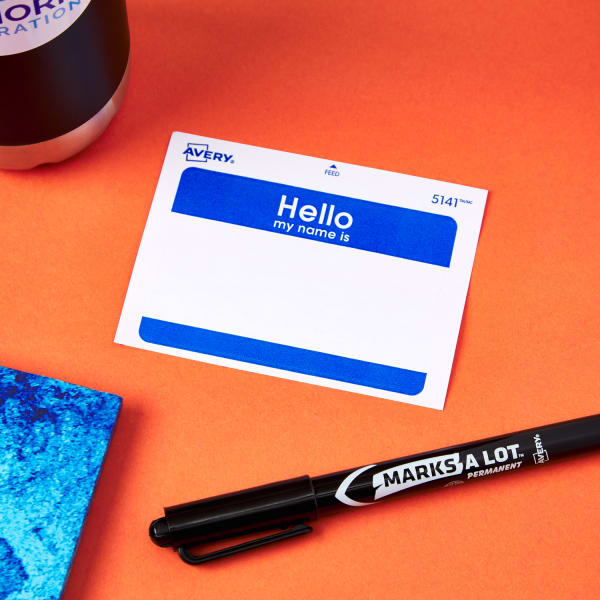 Make an easy introduction with name badge labels (5141)
Use a classic "Hello my name is" badge to make it easier for the new hire to introduce themselves. You can also have your entire team wear name badges as well so that your new recruit can quickly put faces to names. Marks-A-Lot® permanent markers work perfectly with name badges and are always useful to have ready in the office.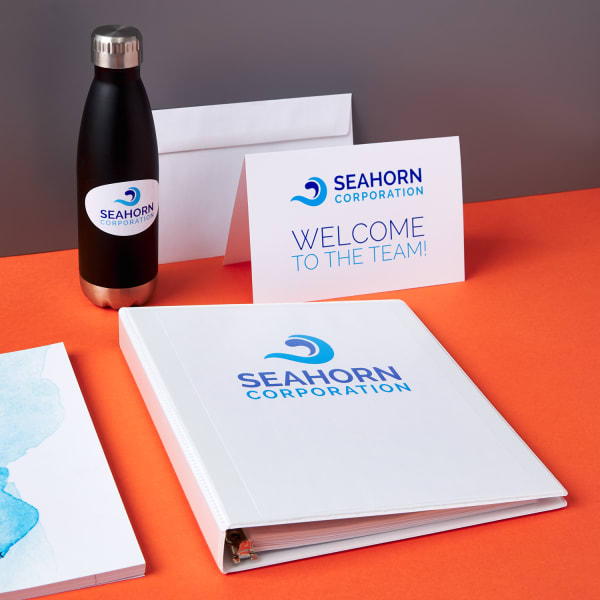 Make sure your new hire materials look professional and clean with our WePrint printing service. Our team of expert printers will make sure the print quality is exceptional and that everything is aligned perfectly. We can print everything your office needs from business cards to stickers to name badges and more.
Products used in this article:
5-1/2″ x 8-1/2″ Greeting Cards (8316)
8-1/2″ x 11″ Light Fabric Transfers (3275)
2″ x 3-1/3″ Glossy Oval Labels (22820 / 94056)
5-Tab Big Tab™ Dividers (14436)
1″ Durable View Binder (17012)
2-1/3″ x 3-3/8″ Name Badge Labels (5141)