The beginning of a new year is a great time to update custom signs around the office to keep your employees well-informed and your workplace looking neat and professional. It's also a great time to upgrade your office signs if you're using paper printouts that are easily damaged.
Our Surface Safe® wall decals are made from durable polyester that you can wipe clean and feature special adhesive that sticks securely, but removes cleanly without damaging walls. Surface Safe wall decals can be printed right from your desktop printer and instantly upgrade your office signs in four essential ways.
Replace water-damaged sink signs with Avery 61516 wall decals
1) Keep office signs in the kitchen clean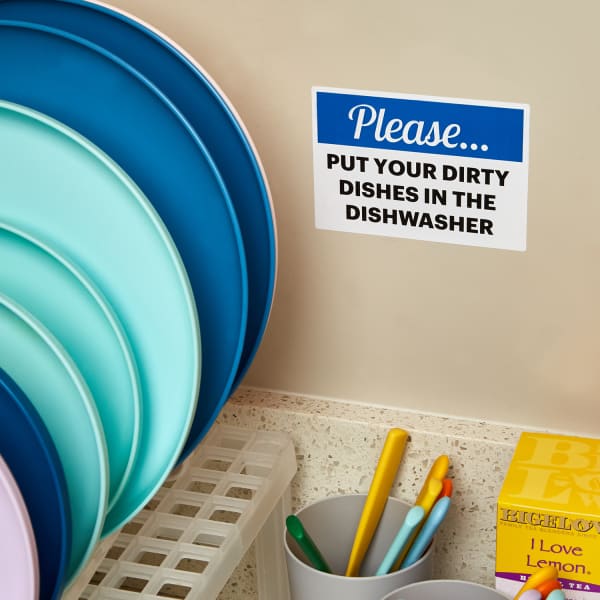 Remind employees to tidy up with Avery 61519 wall decals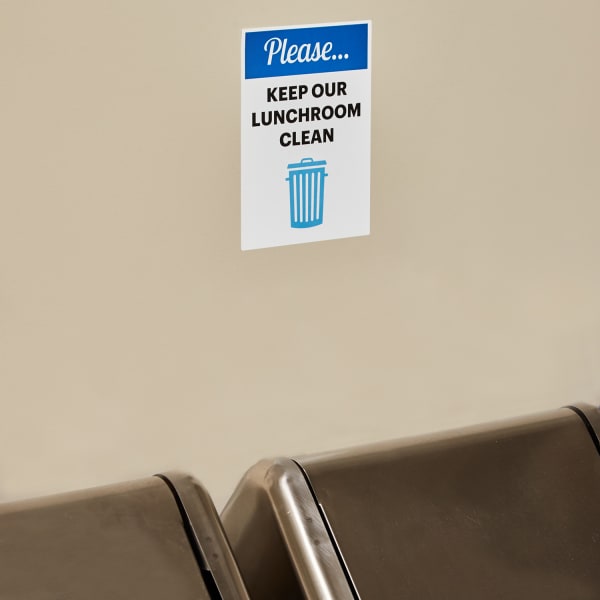 Print custom signs that can be wiped clean with common cleaners. Office signs printed on Surface Safe wall decals are water and chemical resistant— no more paper signs taped above the sink only to be ruined by water splashes.
Use our free design template for the office fridge. Create your own for office signs for sink, and trash can areas using Avery Design & Print Online (ADPO).
2) Post office signs on a variety of surfaces— no damage!
Confidently post signs on a variety of surfaces with Avery 61519 wall decals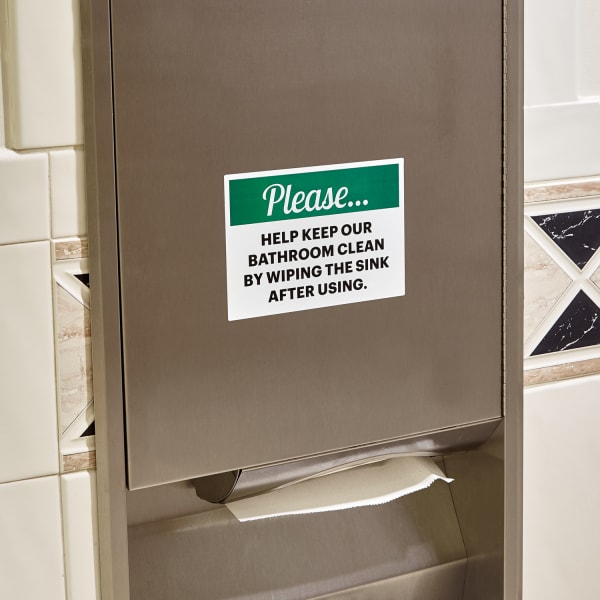 In addition to being easy to clean, our wall decals are ideal for creating office signs for interior walls. Surface Safe wall decals are designed to stick securely, yet remove cleanly, on indoor painted walls, drywall, metal and glass.
Get free printable templates for office signs that stand out and look professional, like our bathroom etiquette sign.
Create office signs for first aid kits with Avery 61519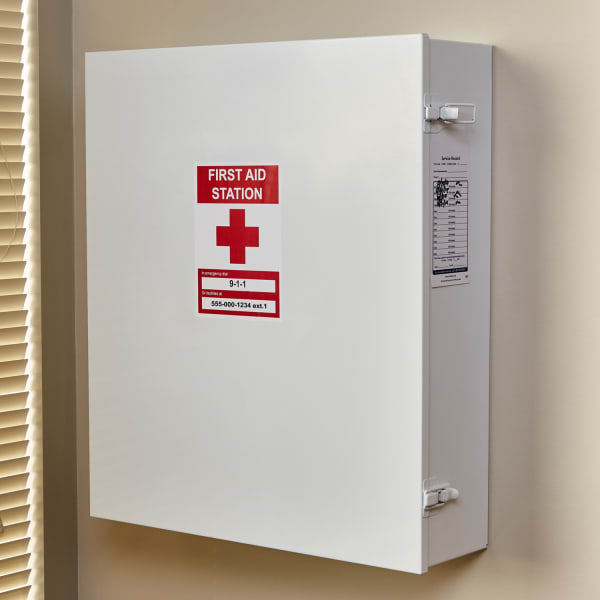 Provide reliable emergency exit messaging with Avery 61516
3) Create more reliable office safety signs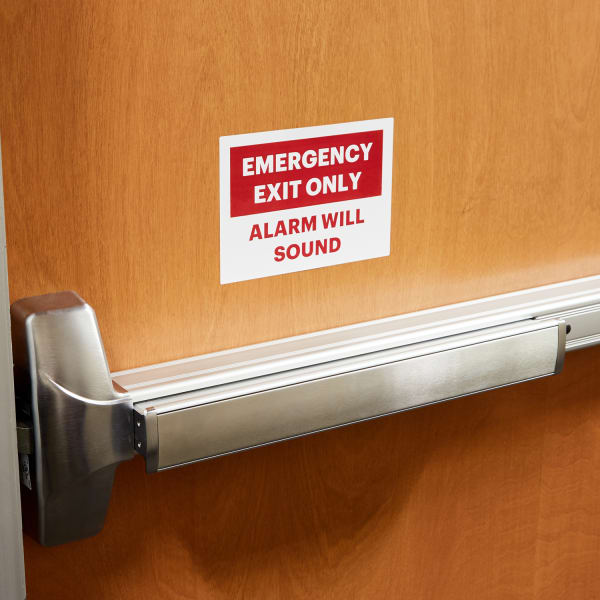 Communicating safety information and/or directions is a crucial part of workplace safety. Our printable wall decals feature strong adhesives so office signs stay in place and the edges don't peel up. With Surface Safe you don't have to worry about important signs falling off.
Surface Safe wall decals are also scratch and tear resistant so your office signs stay looking sharp, even in high-traffic areas. Try our free first aid and emergency exit office sign templates for safety signs that are clear and draw attention to the message.
4) Quickly update directional office signs
Easily create durable self-adhesive door signs with Avery 61516 wall decals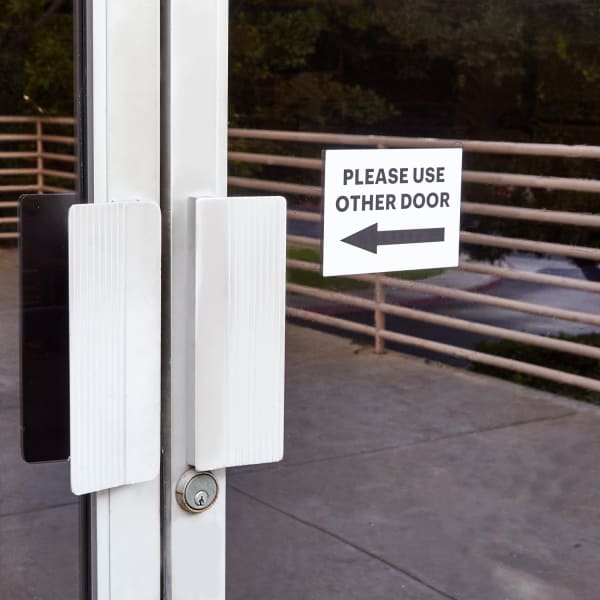 Help visitors and employees get where they're going with self-adhesive door signs that are easy to print, apply and remove cleanly when you're ready to update. Print door signs and other directional office signs from your own laser or inkjet printer as needed.
Use our free door sign template to help guide traffic through your office space.
Create new office signs— the easy way
Find our free office sign templates and more, ready for you to print or customize, when you log into your ADPO account. Free, and easy to use, our online design software makes it easy for you to update your office signs for the new year.
Products Used in This Article
7″ x 10 Wall Decals (61516/94263)
5″ x 7″ Wall Decals (61519/94258)