The white elephant gift exchange is gift giving at its wackiest!
Presents like Chia Pets, novelty coffee mugs and ugly sweaters stand front and center in this game. While the quality of a white elephant gift isn't judged by how much it costs, the laughter of the group once the gift wrap comes off tells the story.
If you're looking for a gag gift but can't find the right flavor, here are three simple DIY ideas that could add some laughs to your next White Elephant gift exchange.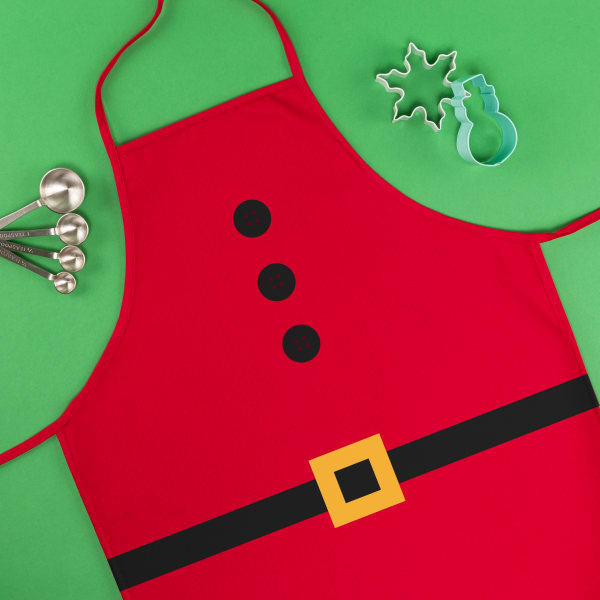 Give an apron the Christmas treatment with Avery Dark T-Shirt Transfers (3279)
1. Silly Santa Apron
Walking the line of silly but useful is what White Elephant is all about. In the spirit of that idea, we decided to add a silly, festive touch to an essential part of any chef's repertoire; the apron. If your friends like to cook, why not make them cook an entire meal while channeling the spirit of Santa Claus?
We went the crafty route by cutting pieces of our t-shirt transfer to infuse an ordinary apron with Christmas cheer, but the great thing about t-shirt transfers is that even simple ideas, like printing out a funny picture, can be highly effective.
From memes and cute pets to a funny slogan like "Worst Cook in America," the possibilities are endless. Head over to our t-shirt transfer page and get started!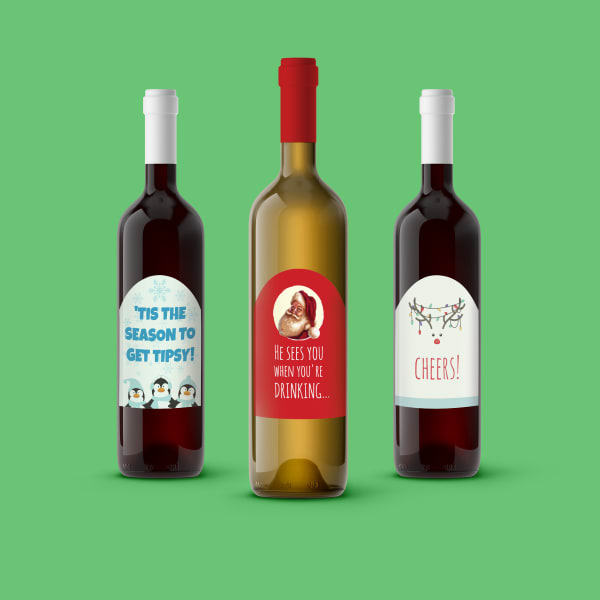 Are you dreaming of a Wine Christmas? Featured Product: Avery Arched Labels (22826)
2. Wine Labels with a Twist
Don't have enough time for an elaborate White Elephant gift? Depending on your group of friends, a bottle of wine is always a safe bet as a gift idea. But to stay in the spirit of the White Elephant gift exchange, some work will have to be done to make it funny.
Remove the original label from your wine bottle and shake things up by designing an arched label with a sense of humor. Leave your friends wondering whether that bottle of Merlot is actually part of Santa's private stock. This idea works even better with a home-brewed beverage, giving you a chance to create a special holiday-edition label that your friends will definitely be fighting over.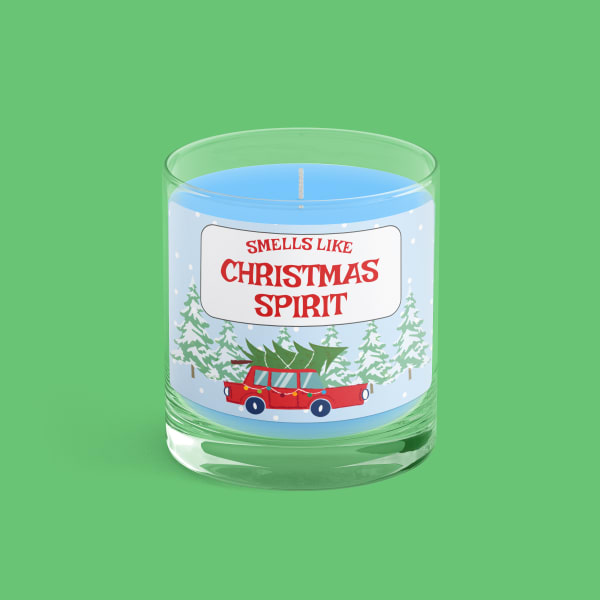 An ordinary candle is transformed into a vessel of magical Christmas essence with Avery Shipping Labels (5164)
3. Make an Old Gift New Again
While silly but useful is what the best White Elephant gifts aspire to be, there's always at least one dud gift that everyone is trying to avoid like the plague.
Have you ever been the recipient of such a gift? There's still hope for you yet—all you need is one of our shipping labels.
Our shipping labels can be used for more than just the postal service; they're transformational. With TrueBlock® technology built in, you can cover up everything that's underneath. So, that unworn Snuggie you received on your birthday? Brand new and ready for re-gifting. Even if your grandma added a label to the package, with TrueBlock nobody will ever know.
If you're really devious, you could even BRING the dud gift to the party. That candle in your bathroom? More than just lavender-scented, this candle is now part of an exclusive collection made by Taylor Swift available for a limited time only—just check the label! The more outlandish the claim, the better. After all, it's all in good fun. Even if you don't manage to pick the best gift of the bunch, making people laugh with a creative gift is just as rewarding.
And if you don't like the gift you've wound up with, TrueBlock technology can help you pass the buck at next year's gift exchange.
For even more gift-giving ideas this holiday season, head to avery.com/holiday!