There's a happy buzz in the air on Valentine's Day. At school, passing out Valentines is always a special treat, whether for your child exchanging cards with classmates or as a teacher showing appreciation to dedicated students. Now you and your family can create thoughtful, personalized Valentines with free design templates using Avery Design & Print Online! Here are some ideas on how to show some love to those that warm your heart.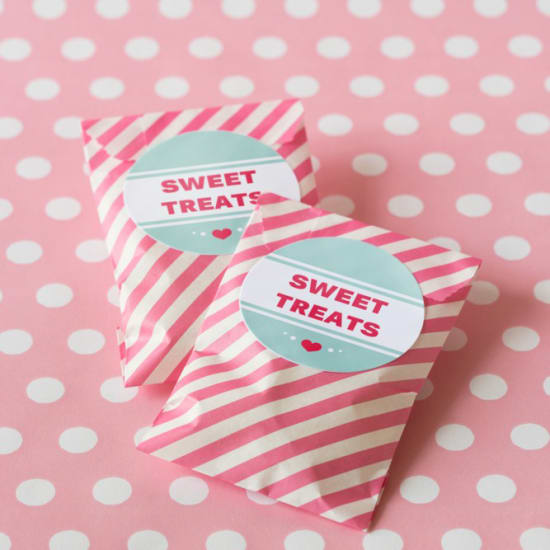 Sweet Treats Sharing the love with some goodies? Choose a template and customize by adding "To" and "From" to the label design. Decorate goodie bags and envelopes with Avery Oval Labels. Our Easy Peel® Labels feature the patented label sheet with Pop-up Edge™—just bend the sheet and the labels "pop up" for fast and easy peeling.
Love Notes Pop them in the mail, or pass them out in the classroom. Avery Greeting Cards and Avery Note Cards come with envelopes inside every pack.
Matching Address Labels Create a coordinated look on your love notes by pairing them with matching labels. Print on our smudge free, jam free Avery Address Labels to give you guaranteed results—every time.
Love Coupons Just as much fun to give as to receive! Customize your unique coupons with personal messages and print on Avery Clean Edge® Business Cards. These sturdy, photo-quality cards are easy to snap-break cleanly from the sheet after printing so each card has a smooth, non-perforated look and feel.
There are so many ways to show your love on Valentine's Day. This year, express those warm, fuzzy messages your way with personalized love notes from your heart to theirs.