When did holiday shopping become an extreme sport? For many shoppers, fighting aggressive crowds and braving zombie-like hours at big retail stores are not their thing. But they'll need to shop. And that's the how small businesses like yours can really make a connection with these shoppers.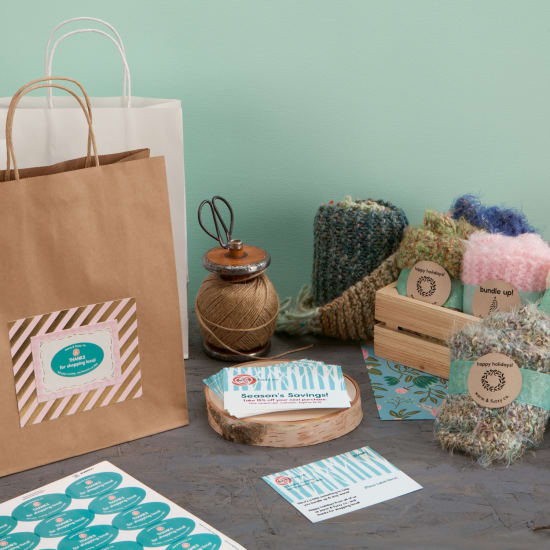 The small business shopping experience is less stressful. Shoppers appreciate being able to find someone who works there to ask questions. Without the frenzied environment, they'll relax and feel good when they shop, which gives them a good impression of your business. Here are some strategies to take care of your shoppers this holiday season.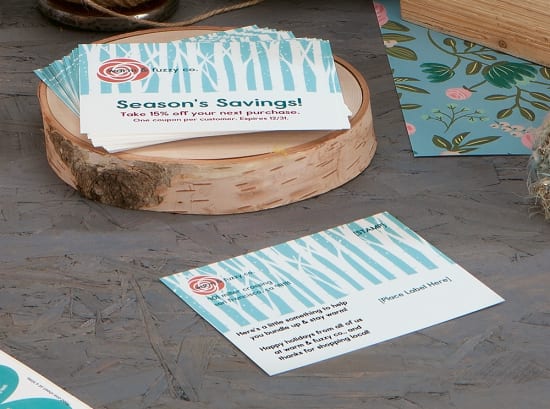 Postcards give people a tangible reminder to shop, and entices them to take advantage an offer.
Send a helpful holiday reminder.
Sometimes a little nudge is all your potential shoppers need. Send out a little reminder postcard or email to your mailing list. Include an incentive for them to come by to shop, such as an offer for a free sample or special discount. Or, announce VIP early bird store hours so they can get a head start on their holiday shopping weekend.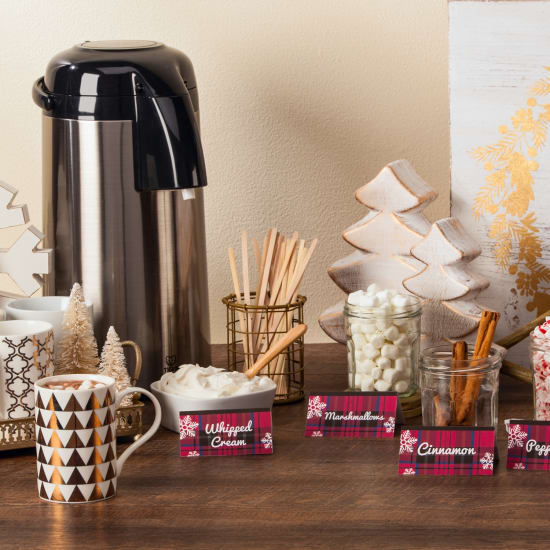 Set up a complimentary hot chocolate bar with customized Avery Tent Cards to identify fixings.
Make your place inviting.
Welcome shoppers the minute they walk through your door. A good host gives their guests as much personal attention as they need. And whether your shoppers are just starting their holiday shopping by browsing or are ready to make purchasing decisions, a warm, friendly atmosphere will help them feel at ease.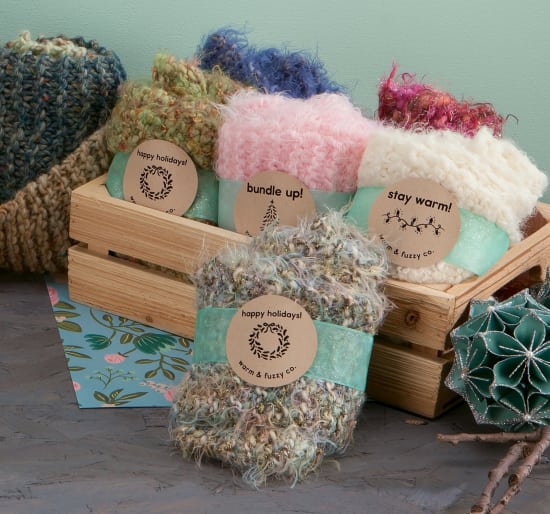 Give your product packaging a holiday-themed makeover with Avery Specialty Labels.
Capture the spirit of the season.
Want to create a festive holiday look on your products? Design your own limited-edition packaging with free winter and holiday designs in Avery Design & Print. Labels are easy to customize online and easy to order (with low minimums) from Avery WePrint™. But what if you just need a few labels, right away? Simply pick up a pack of Avery Labels from your local store and print the design you created right on your own printer.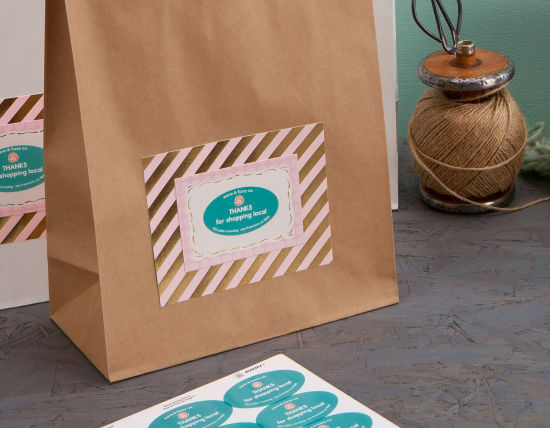 Branded bags will help market your business when customers carry their purchases out the door.
Create an enjoyable shopping experience.
As you wrap up their purchases, why not pop a surprise inside? Include a coupon good for their next visit, a free sample or even a personal thank-you message on a business card. And with your logo on the shopping bag, your customers will be marketing your store wherever they go.