Let's face it, we love celebrating. And we love food. And we love 'em even more with the people we love.
Thanksgiving combines all of that—but it can sometimes be a little fuddy-duddy with its traditions, obligations and manners. For a more laid-back celebration, it's all about Friendsgiving. Here are some fun ideas to add to your get-together for giving thanks.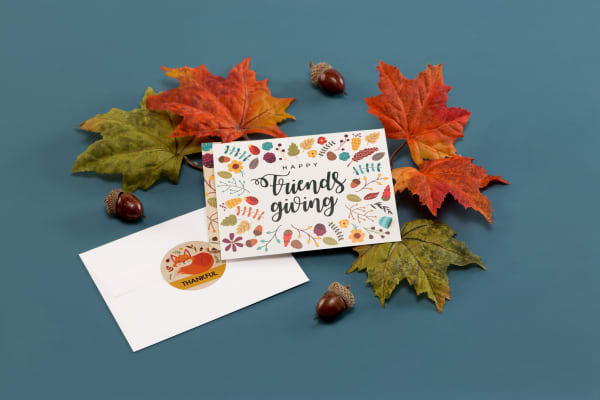 Let's make this party official! Create festive postcard invitations (8387) and stickers (22807) with free designs on avery.com/templates. Print from your own printer, or try Avery WePrint™ our professional printing service. With low minimum order quantities and no set-up fees, you'll get a premium look—without the premium price.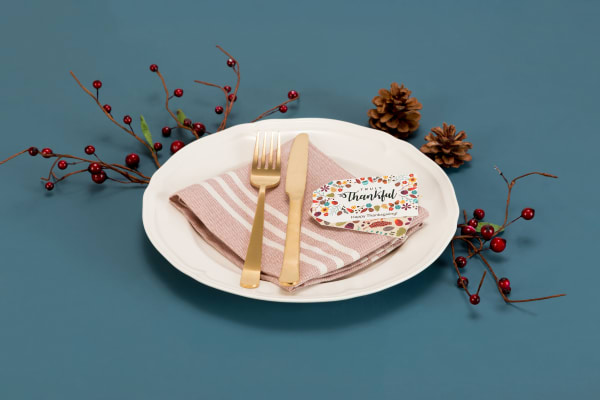 Give your guests a warm welcome to the table with personalized placecards. Some easy placecard ideas include propping a card on a mini pumpkin, creating stylish tent cards to fit your décor, or even placing a colorful tag (22802) on their plate, as shown above.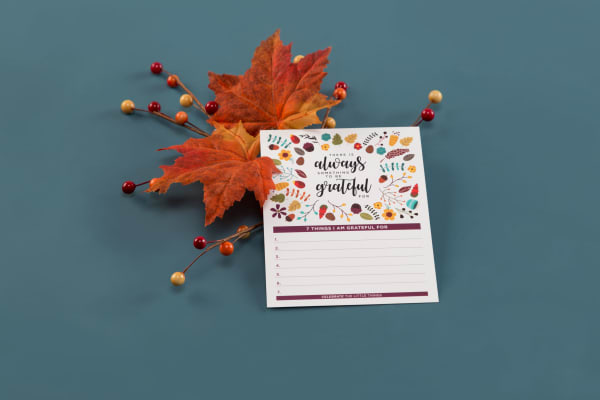 Being thankful for what we have reminds us what matters most. These gratitude cards designed on postcards (8387) are a heartwarming way to share your thoughts with your close group of friends.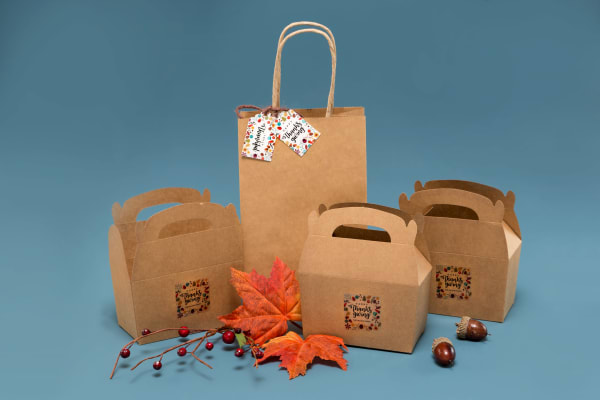 You all may be stuffed after the meal, but your guests might want a little something to nibble on later. Create personalized takeout boxes with stickers for each of your guests, fill 'em up with their favorites from the meal and attach a recipe or two for some of that glorious grub.