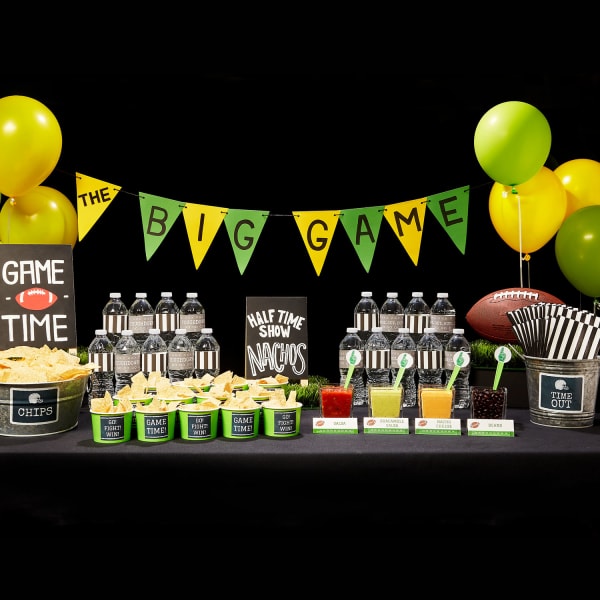 Get ready for the Big Game!
In a day filled with must-watch football, hilarious commercials and a star-studded halftime show, make your Big Game party one of the highlights with this fun and easy nacho table. There's nothing that says game time like a pile of snacks and drinks, and these are suited up and ready to hit the field.
Host your own Big Game party with these fun DIY ideas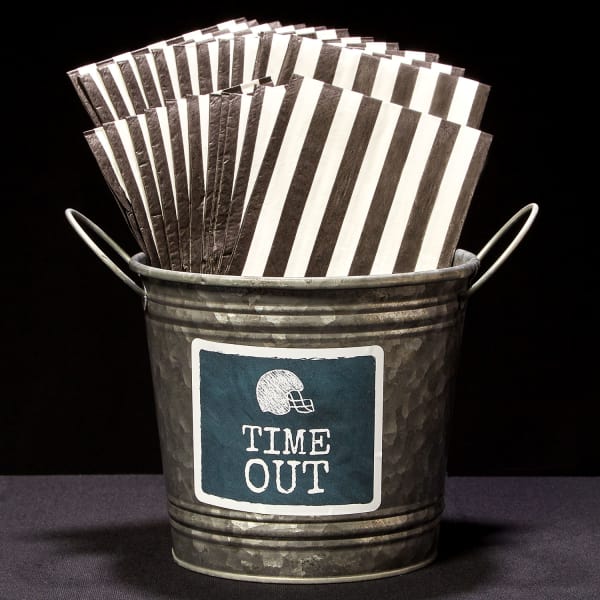 Give your ref napkins a spot on the field by getting creative with Avery Shipping Labels (8164)
1. The supporting cast
Much like the refs help keep the game of football clean, you'll need some help keeping your party clean, too. Stay on theme with a set of referee napkins.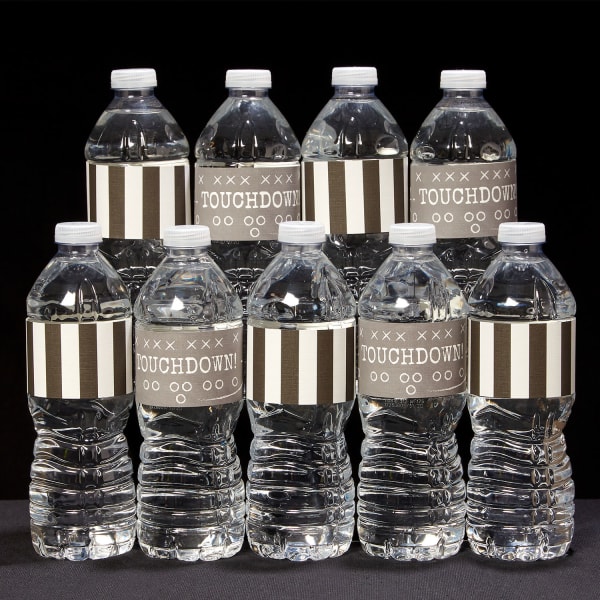 Design game-time outfits for your water bottles with Avery Water-Resistant Wraparound Labels (22845)
Pair the napkins with a group of referee water bottles for a coordinated look.
If you want to spice things up at the nacho table, consider printing out team logos on the wraparound labels. That way, you'll know what team each person is cheering for just by looking at their water bottle.
2. The playmakers
Keep your party guests energized and cheering for their favorite team with the perfect game food: nachos!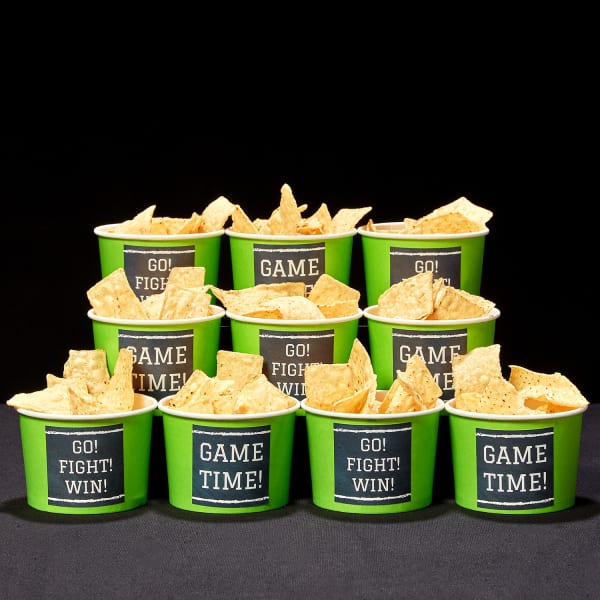 Avery Print-to-Edge Square Labels (22806)
are easy to customize with free templates on avery.com
Divvy the chips into individual serving cups, each with a fun phrase to capture the spirit of competition.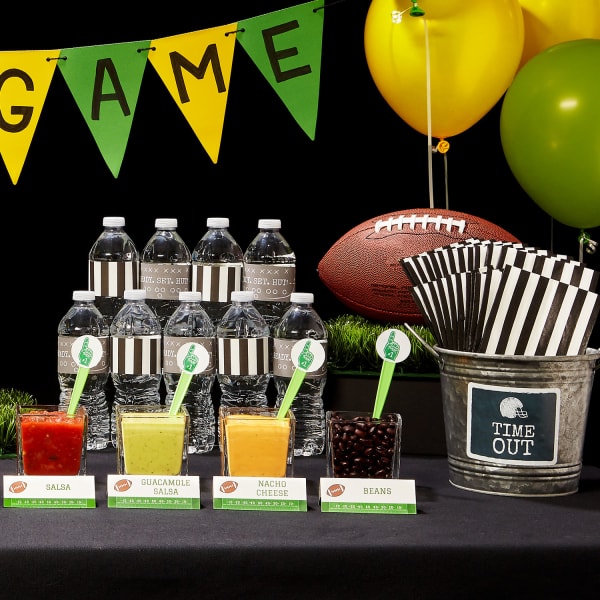 Follow our playbook and your presentation will have guests fighting for an invitation to next year's party.
From there, lead your guests to the flavor endzone by placing a set of Avery Textured Place Cards (16109) in front of all your dipping sauces. The foam finger sticker on the end of the spoon is a nice finishing touch that you can place on your serving utensils with Avery High-Visibility Round Labels (8293).
Regardless of who wins the Big Game, if you tackle your party prep with gusto, all your guests will come out winners. So even though the championship game is in Atlanta this year, your house will be the hot spot for many Big Game Sundays to come.
Party List: Avery Shipping Labels (8164), Avery Water-Resistant Wraparound Labels (22845), Avery Print-to-Edge Square Labels (22806), Avery Textured Place Cards (16109), Avery High-Visibility Round Labels (8293)