Retail is so much more than ringing up an item at your register, digital or otherwise.
Sales may make your bottom line sing, but relationships are what keep that beautiful song going. If your customers are fans of your product, you can bet they'll be looking for ways to engage with your brand.
It's always harder to make new connections than to keep the ones you've got—so make it easy for your customers to stay in touch! Give them every avenue to reach you, and foster the relationship by reaching out with messages that enhance their purchase and demonstrate your appreciation.
Ready to get started? Here are five of the best ways for small business owners to engage with customers after point of purchase. While these ideas can be achieved on your printer at home or at the office, we also offer professional print quality with the Avery WePrint service.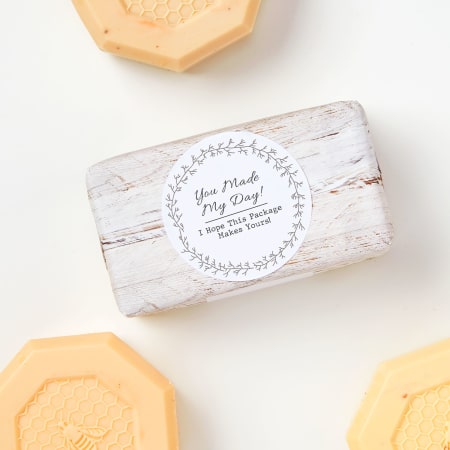 Continue the conversation after you've made a sale with an expression of gratitude bundled in every package.
1. Thank You Sticker
It's always a great idea to acknowledge your customers for their patronage. After all, out of all the businesses they could have purchased from, they chose your brand! A heartfelt thank you shows your customers that behind your business logo is a person who appreciates them.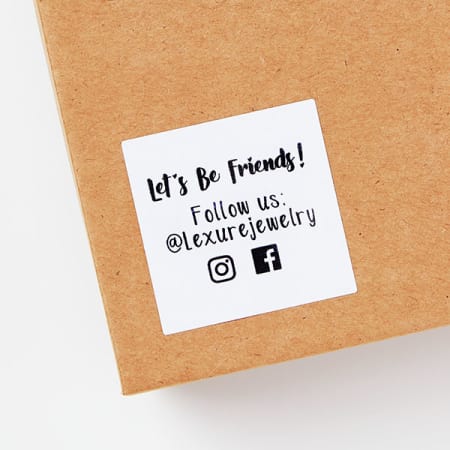 Interact with your customers via social media for increased engagement
2. Follow Us on Social Sticker
Having a social media presence is now part of any core business plan, as the digital world has all but converged with the physical thanks to the magic of our smartphones. Making a connection there is almost as good as a real-life handshake.
Platforms like Facebook, Instagram, and Twitter are the perfect meeting point for brands trying to gain social traction and brand awareness. Make it easy for consumers to find you by including all of your social channels in one place.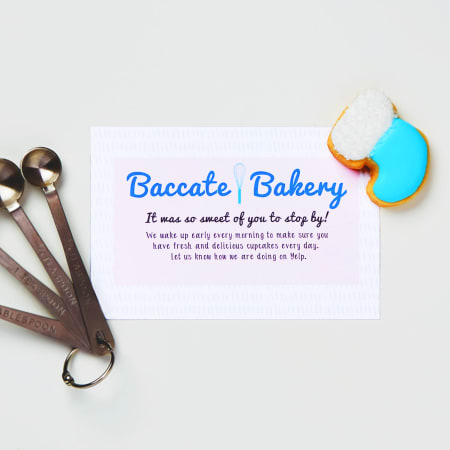 Encouraging feedback from your customers shows you care about their experience.
3. Ask Your Customers to Leave a Review
We live in a world where reviews make a big difference in influencing purchase behavior. Now more than ever, customers are armed with information and will purchase based on data and research. If your business is satisfying your customers, you want others to know about it! Feedback is also a way to improve your services and deliver an even better experience next time.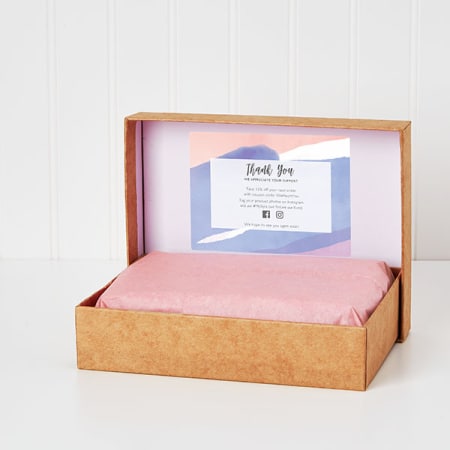 Who doesn't like a discount every now and then?
4. Promo Code Stickers
Invest in repeat customers by giving them a freebie from time to time. Include a promo code for first-time buyers, seasonal purchases, or as a way to incentivize a customer leaving a review on Yelp.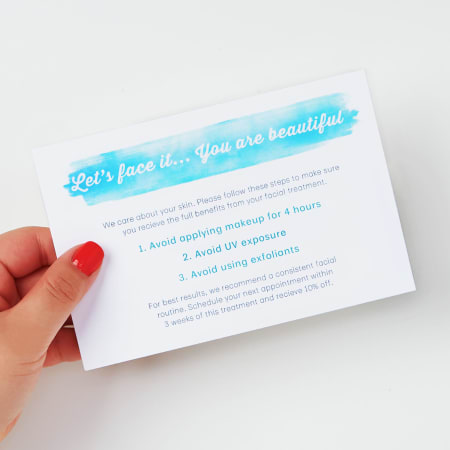 Show your customers how to best use your product with clear directions
5. Instruction Cards
If your product or customer service requires specific steps to be followed for an optimal experience, don't leave it to chance. Make sure your customer gets the best experience by hearing instructions from you, the expert! As a bonus, you can incentivize a repeat visit or purchase from your business with a limited-time discount.
Are you convinced? Relationships are one of the most essential parts of your business, and these five examples will quickly build rapport with your customers and increase engagement. Who would have thought that designing a simple Avery card or label would have this much power?
Get started with WePrint today!