Make Your Dream Desk Happen!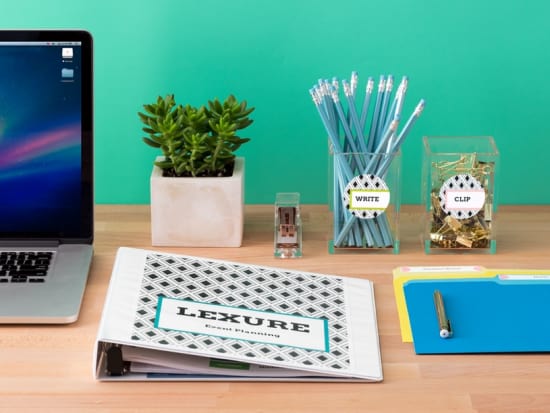 After several attempts at cleaning our desks, we realized one thing: we were making it too complicated.
So instead of painstakingly excavating through layers of accumulated paperwork on our desktops while working on our current projects amidst the chaos, we tried a new approach.
We created our ideal workspace first.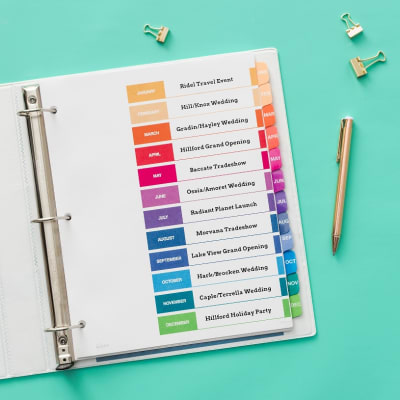 Organize binder contents quickly and easily with Avery Ready Index Dividers.
The first thing we did was gather our active projects. The stuff we work on every day. We used folders and binders with dividers to keep our projects organized (or at least, all together).
We cleared off the rest of our desktop, putting the other paperwork aside. Did the desk just gasp its first breath of air, or was it us? We sanitized the surface, then set up what our dream desk space should look like.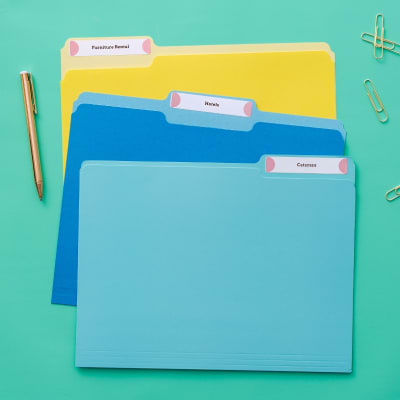 Create color-coded custom Avery File Folder Labels in Avery Design & Print.
It's so refreshing to start with a clean desk! Now to tackle the rest of our paperwork. Since they weren't part of our current projects, we wouldn't need them immediately. And if we did, we knew we could find them in the stack.
Our desktop is our workspace—not a storage center. Reference material and reports are some things to keep on hand, just not on the desk. We created files to store in a drawer that we could pull out when needed. For some documents, we just kept a soft copy on our computer. But it's important to keep the computer clutter-free, too!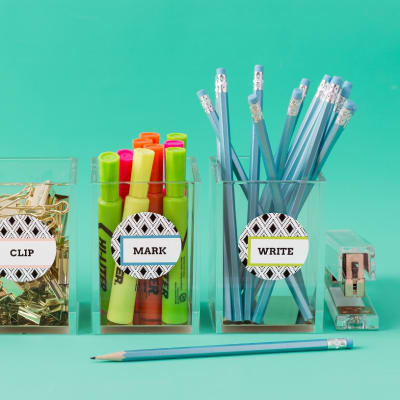 Print personalized labels from your desktop or have them custom printed from Avery WePrint™.
Our desktop was clean, but we wanted to give it some personality. We created custom labels to decorate containers and add our name to often-borrowed office supplies. There's nothing like an organized desk to get motivated. And without the distractions, it's so much easier to focus on our work!