How to Create Hello Kitty Planner Stickers
Looking for a fun way to perk up your planner? Get organized with your friend Hello Kitty! Planner stickers can help you keep track of assignments, stay on top of a busy schedule and even plan your next party. Follow these easy steps to create your own stickers with this fun party gifts design template. And be sure to check out our Hello Kitty templates gallery for more of the sweetest Hello Kitty designs you've ever seen.
Create your planner stickers
Open the Hello Kitty square label template on Avery Design & Print.
Let's add some text. First, click the text box and enter your custom message.
You can change the typeface using the Text menu on the left. Let's change the text to 10-pt. size and make the text bold
You can also use the round anchor dots around the text box to give your text more space or less. We stretched out the box so "Happy Birthday" fits on one line. Now it looks like this: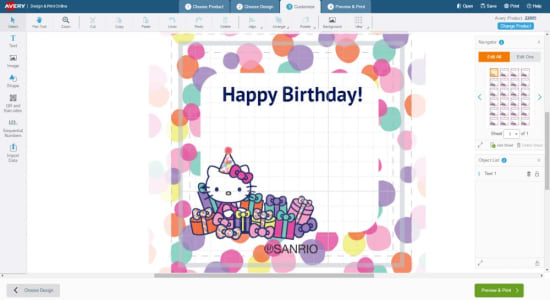 To make the same text appear on all the labels at once, select the Edit All tab from the Navigator on the right. You won't have to copy-and-paste or type in your text each time. And, if you make any text changes, they will apply to all the labels on the sheet.
Create and save different sets of labels so they're ready to mark things that happen throughout the year, like quizzes, practice times and outings with friends.
You can also personalize individual labels when the tab is set to Edit One. Any text changes you make will only affect the label you're working on. Use them to call out special events such as orientation, your best friend's birthday party and yearbook photo day. You can print them all on one sheet.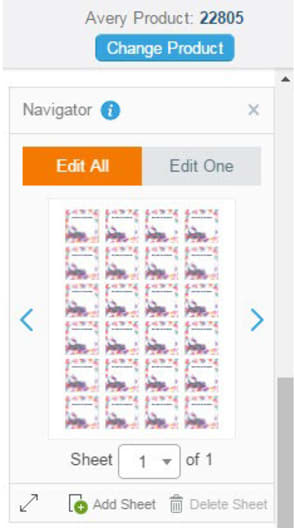 Once you've finished personalizing your labels, click the Preview & Print button in the top right corner of your screen to review.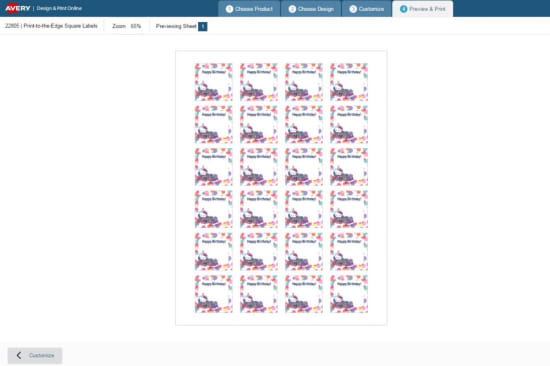 When you're ready to print, choose the print option you want on the right side of the screen. Then fill your planner pages with fun, colorful Hello Kitty stickers that will keep you motivated and help you stay organized all year.