Holiday Mailing Secrets Revealed
The holiday season in December is the busiest mailing time of the year. Billions of packages and pieces of mail speed toward their destinations—greeting cards, party invitations and gifts, all sent with a deadline in mind. Feeling a little pressure? Make it easier on yourself with these mailing tips to avoid the holiday rush.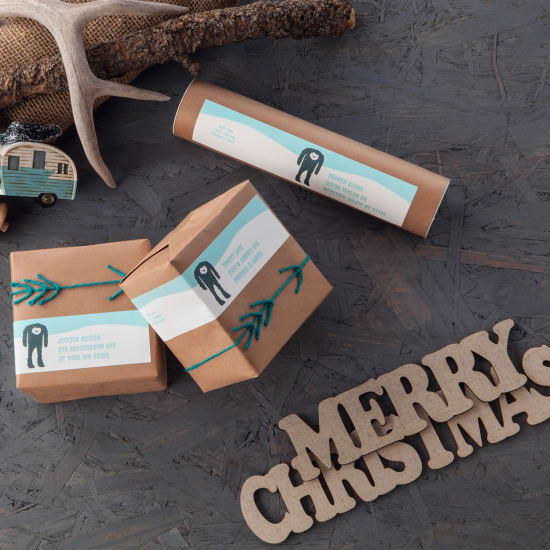 Our shipping and mailing center offers a variety of tips to get your mail address, packed up and ready to go.


Holiday dates to remember
Get a head start by setting up reminders for special dates in your calendar. Give yourself a little extra time to write personal notes, create mailing labels and purchasing postage.

Key dates for the 2018-2019 holiday season:
Thanksgiving: Thursday, Nov. 22, 2018 (Federal Holiday)
Hanukkah: Sunday, Dec. 2, 2018 - Monday, Dec. 10, 2018 from sundown to sundown
Christmas: Tuesday, Dec. 25, 2018 (Federal Holiday)
Kwanzaa: Wednesday, Dec. 26, 2018 - Tuesday, Jan. 1, 2019
New Year's Day: Tuesday, Jan. 1, 2019 (Federal Holiday)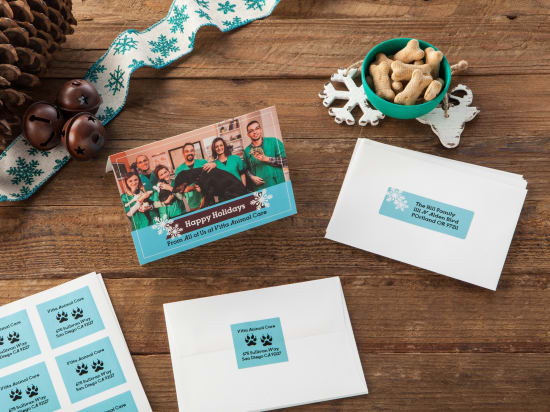 Choose from hundreds of free holiday designs in Avery Design & Print to personalize and print.


Get holiday cards & labels professionally printed...
Make your mailings extra merry with custom Christmas cards and holiday labels. Choose from hundreds of our free holiday designs at Avery Design & Print. Customize with photos, graphics and a personal message. Then let Avery WePrint™ professionally print them for you.
...or print your own labels yourself in minutes
Make addressing your labels and packages easier with Avery Easy Peel® Address Labels and free easy-to-use programs such as Avery Design & Print. With Avery Design & Print, you can choose from a variety of pre-designed templates to design your own custom address labels.
Check the ZIP Code™
Don't let an incorrect zip code send your cards and packages in the wrong direction. If in doubt, just go to www.usps.com and click on Find a ZIP Code.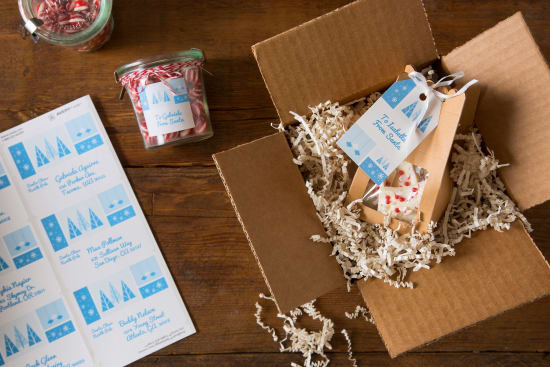 Make your gifts and shipping packages holiday ready with a coordinated look inside and out.


Reuse your boxes
Got a used box covered with old shipping labels or other markings? It's still perfectly fine to use with Avery Shipping Labels with TrueBlock® technology and Avery Brown Kraft Shipping Labels. Since Avery Shipping Labels completely cover up everything underneath, your old packages look new again—and ready to deliver the holiday joy.
Avoid Post Office™ lines
Why go to the Post Office when you can calculate and print official USPS® postage right from home? You can print your own postage using Avery 5160® and 5163® Address Labels or 8160™ and 8163™ Shipping Labels at www.avery.com/postage, powered by Stamps.com. For new customers, check out the special introductory offer (valued at $100).
Get your mail out on time
The United States Postal Service® announces their holiday mailing and shipping deadlines in October. This includes mail-by dates for domestic and international destinations. Get complete details for the holiday mailing and shipping schedule from the Postal Service so your holiday mail won't be late.