Five Ways to Create a Safer Workplace
Safety is a chief concern in any environment. Now is a good time to review safety procedures with your employees, re-examine hazardous areas and take a closer look at how jobs are done. Here are just a few ideas you can implement for a safer workplace.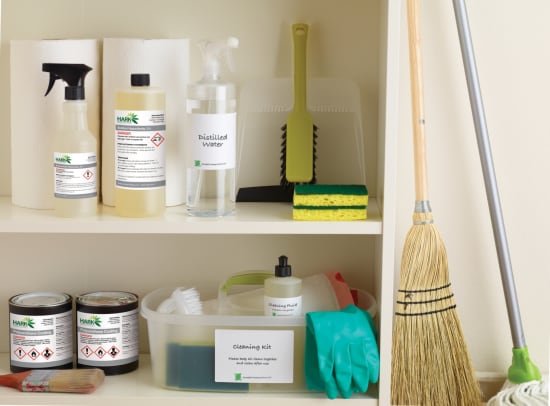 Create a safer, more responsible environment for you and your employees.


Discuss safety issues with employees
Talk about safety measures with your team on a regular basis. Get together to review procedures (such as an evacuation plan), take a closer look at potential dangers around the workplace, share safety tips and address any questions or concerns your employees may have. These preventative steps can help raise awareness, reduce the risk of unnecessary injuries and educate everyone on what to do in the event of an accident or other emergency.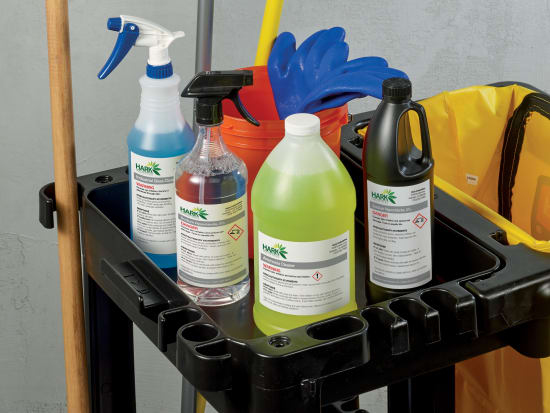 Strong, durable labels such as Avery UltraDuty™ GHS Chemical Labels resist chemicals, water and abrasion.


Identify hazardous chemicals.
Many common office cleaners contain chemicals and toxic substances. They can become a dangerous health hazard if handled improperly. If the original product packaging doesn't clearly depict the risks, create your own safety and warning labels with software such as the free Avery Design & Print GHS Wizard. Call out what's important to you, such as the number to poison control or a pictogram detailing what to do in case of accidental exposure.
Display safety signs.
Call attention to dangerous equipment and work areas with prominent warning labels and signage. Signs and posters can also promote and reinforce safe working practices, and these educational signs can be regularly rotated with new signs to keep the messaging fresh and less likely to be ignored.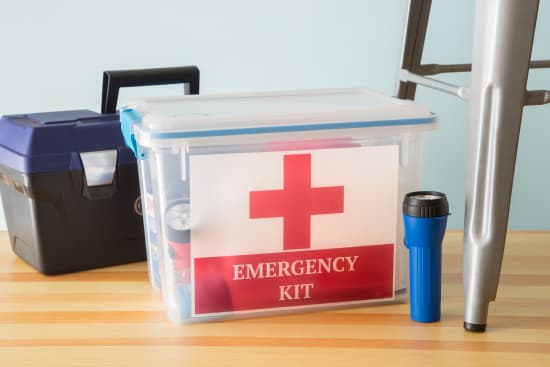 Make your emergency kit readily accessible and easy to identify with a large, attention-grabbing label.


Store an emergency kit.
An emergency kit is something you don't want to be without, but hope you never have to use. You can purchase a pre-packed kit at the store, or put together a custom kit to make sure you've got specific employee needs covered, such as insulin or EpiPen®. Check the kit on a regular basis and refresh supplies as needed.
Give everyone a company safety manual.
A safety manual is a handy reference guide that helps protect your employees and your company. Include your company rules, safe work practices and procedures, emergency preparedness and procedures, and other relevant information. If your company works with chemicals, create a manual to hold your safety data sheets. Easy to put together with a binder and dividers, a safety manual makes an essential component of every new employee orientation program.