Five Best Practices for an Organized Workplace
Does your company work with chemicals? Use tools? Or keep a supply closet? No matter what your industry, three chief workplace concerns are efficiency, safety and regulatory compliance. You need to ensure your operations run smoothly, your workforce is protected, and your organization stays on top of all relevant local, state and federal regulations. Here are a some suggestions to help make your workplace the best it can be.
1. Improve efficiency with an organized supply area.
Your employees shouldn't have to go on a treasure hunt every time they need supplies. Make it easier for them to do their jobs with supplies that are readily accessible in one area.
Group similar items together, and make sure assets are clearly labeled for quick identification. Using color-coded labels can also make it easier to call out the types of supplies in stock.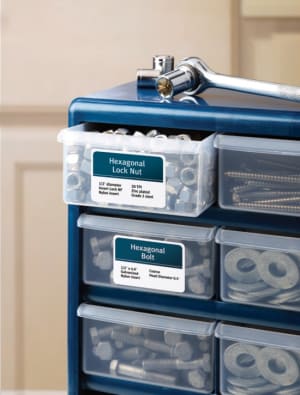 Mark property, containers and shelf space with labels such as Avery Durable ID Labels that stand up to frequent use and resist moisture, scuffing, tearing and smudging.


2. Make sure all tools are accounted for with a recordkeeping system.
Do you know where to find your tools at any given moment? With a check-in/check-out system, it's easier to track the location of items at all times.
Log each item that's borrowed, who borrowed it and when. Check the item back in when the item is returned.
3. Keep a running supply inventory.
Stay on top of your supplies with a running record of the materials you have on hand by both type and number. You may wish to assign each item a product code to facilitate databasing.
If your inventory is automated, program a trigger that will alert you when supplies are running low so you can replenish your stock in time to avoid expensive slow-downs.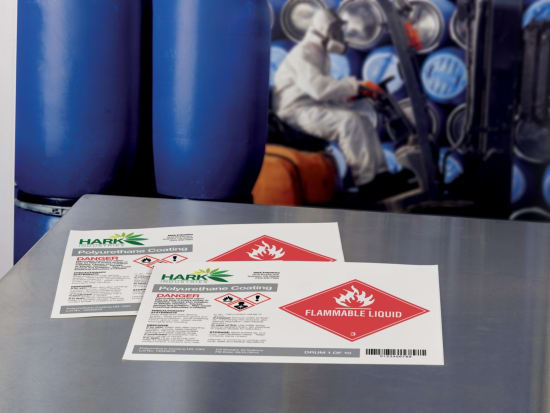 Create chemical labels on demand with Avery UltraDuty™ GHS Chemical Labels, plus free templates and easy step-by-step instructions with the Avery GHS Wizard software.


4. Make sure your labels are compliant with state and federal regulations.
If your company produces, ships, or works with hazardous chemicals, ensure your chemical labels comply with the Globally Harmonized System (GHS), as mandated by OSHA, DOT, ANSI, NFPA, as well as your state regulatory agency.
Many industries and large organizations also require that labels have compliant barcodes on all shipping boxes.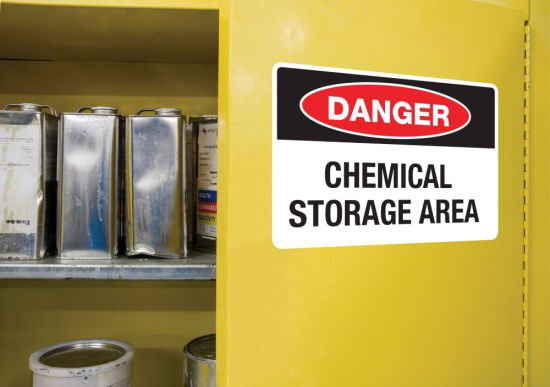 Display workplace safety signs with clear, attention-grabbing warning labels using design graphics for GHS, ANSI, NFPA, DOT and more.


5. Promote and reinforce safe working practices.
Dangerous equipment and hazardous work areas should always be properly and prominently labeled with clear, attention-grabbing warning labels and signage. Promote safe working guidelines with HazCom messaging on signs and posters.
Also, it's a good practice to periodically change posters with new ones to keep things fresh.
You've got a workplace to run, and we're here to help. For tough, long-lasting organization tools for the workplace, count on Avery for solutions that work as hard as you do.