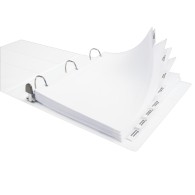 Create Binder Tabs with Index Maker® Clear Label Dividers

It's easy to identify the contents of your binder when they're organized with divider tabs. And with the Easy Apply™ label strip that comes with Avery Index Maker Dividers, it's even easier to label all your tabs at once. These step-by-step instructions can show you how to create your own custom binder tabs.
Instructions:
Go to
Templates
, and enter the product number into the Search field. You'll find a variety of templates to choose from under the Quick Search Results. Find the
Index Maker Easy Apply Dividers
Auto-Fill template that matches the number of tabs in the set of dividers you're customizing.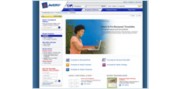 Instructions:
Once you've selected your template, click the
Download
button. Open or save the template on your computer.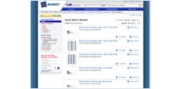 Instructions:
Type your tab descriptions in each of the tab fields. To create multiple sets of dividers, use the arrows under
Options
to select the number of sets you want. If you would like to label the front and back of the divider tabs, click on the checkbox next to
Label front & back of tabs
.
You may also insert your own graphic, such as your company logo, by clicking on the buttons and browsing for your selection under the picture options. Click
OK
when you've finished customizing your tabs.
Instructions:
In Microsoft
®
Word, use the Format / Font menu to select the font style, size and color of your text.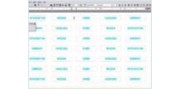 Instructions:
Preview your template for errors, then print. Save your template on your computer for future use.