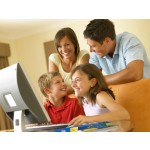 Using Avery Templates with Third-Party Programs
Avery templates are built into hundreds of software programs, including Microsoft® Word, Microsoft® Publisher, Microsoft® Works, Microsoft® Access, Corel® WordPerfect®, The Print Shop, PrintMaster and more.

Plaxo online address book users can choose to print a variety of Avery labels by just selecting the addresses they want to print.  Learn more at plaxo.com/avery

To find the built-in Avery templates, refer to your program's Help files to search on Avery or labels.

If your program doesn't include the specific template you want to use, or if you use Open Office, CorelDRAW or Apple® iWork Pages and Avery templates are not included, you can use Avery Design & Print Online. The widest range and most updated Avery templates are built into Avery software programs.

For Mac® users, the downloadable Avery Templates for Microsoft® Word will work if you use Microsoft® Word for Mac®. If you use Pages, the blank downloadable templates for Word can be opened. The best Avery printing solution for Mac® users is Avery Design & Print Online.


New for Mac® users - The Bento Label Kit
Designed for use with Avery labels, the Bento Label Kit 30-Day trial is free via download and includes pre-designed, ready to use templates for printing mailing labels, name badges, inventory stickers, price tags, file folder labels and more—faster and easier than ever before! Download Now

Avery offers a limited number of downloadable templates for Adobe® Photoshop®, Illustrator® and InDesign®. If you don't find the right template for your Avery product, you can use Avery Design & Print Online. Design & Print Online files can be saved as pdf files once you reach the print dialog box.