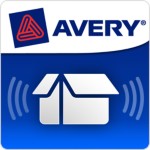 Avery Universal Package Tracker
Track your packages online for FREE!
The
Avery Universal Package Trackerbeta
makes it easy to stay on top of your shipping—right from your desktop. No download required!                
Track packages from multiple carriers

The Avery Universal Package Tracker is compatible with USPS
®
, UPS
®
, FedEx
®
and DHL
®
carriers. Instead of going to multiple websites, you can track all your packages online from one location.
Get tracking information at your fingertips

With our online dashboard, you can track and save up to 50 packages at a time—incoming or outgoing. It's easy to view the carrier, shipping status and tracking number for each package you track. The dashboard can also sort your information by carrier, shipping status or date. The progress indicator lets you know at a glance whether your package has been submitted, is in transit, delivered or has encountered a problem. You can also enter personal notes for each package such as the recipient name and a comment so you can easily identify your shipments.

View details and current location of your package
Click on the magnifying glass on the dashboard and you'll get detailed activity about each package, including estimated delivery date and carrier progress scans. Plus, you can also view the current location of the package on a Google® map.

 
Quick and easy tracking

When you need to track a package one time, the Fast Track feature lets you enter a tracking number and get detailed information about your package on the spot, without adding it to your dashboard.
Ready when and where you are

The Avery Universal Package tracker is ready to track your packages when and where you are. In addition to using the website, you can now track your packages by downloading a free application, gadget or extension: