Email

Avery® Print & Apply Clear Label Dividers with Index Maker® Easy Apply Labels
Avery® Customizable Table of Contents Dividers with Ready Index® Section Titles Page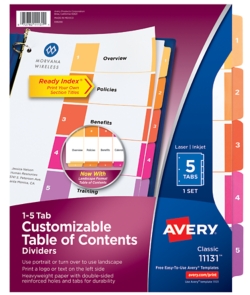 Avery® Clear Easy View Durable Plastic Dividers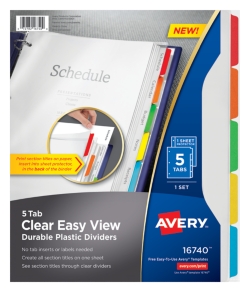 Avery® Big Tab™ Printable White Label Dividers with EasyPeel®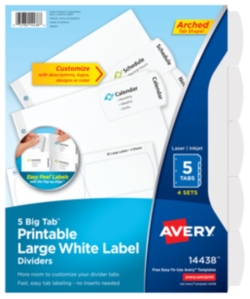 Avery® Customizable Print-On™ Dividers
Get a FREE Sample Pack!
Fill out the form below to receive a FREE sample pack of Avery Printable Dividers.

The sample pack will include a 5-Tab set of each of Avery Print & Apply Clear Label Dividers, Customizable Table of Contents Dividers, and White Label Dividers. Please allow 6-8 weeks for fulfillment & shipping of the sample packs requested.