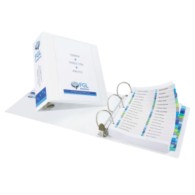 Organizing Big Projects

Organizing big projects, like an employee handbook, can be challenging. With lots of information and documents, it's easy to find yourself with too many sections and too few tabs. But with the right tools, it's simple to keep things neat and organized, without spending lots of time. All you need are Avery Heavy Duty Binders, Avery Double-Column Ready Index Dividers and free Avery Templates. Just follow these simple, step-by-step directions.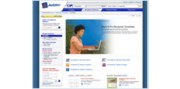 Instructions:
Select the Ready Index Dividers template that matches the number of tabs in the set of dividers you're customizing, then click on the link to download the template. Save the template on your computer or open in Microsoft
®
Word.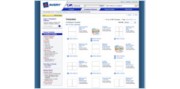 Instructions:
Determine section names to organize your documents and enter them into the tab fields. You may also insert your own graphic, such as your company logo, by selecting one of the listed Picture Options and clicking Browse. Click OK when you've finished entering your tab descriptions.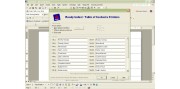 Instructions:
In Microsoft
®
Word, use the Format / Font menu to select the font, font style, size and font color for your section names.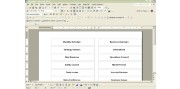 Instructions:
Preview your template for errors, then print. Save your template on your hard drive for future use.
Instructions:
Insert your dividers and documents into an
Avery Heavy Duty Binder
to keep your project neat, organized and protected.