Clear the Way for an Organized Business Year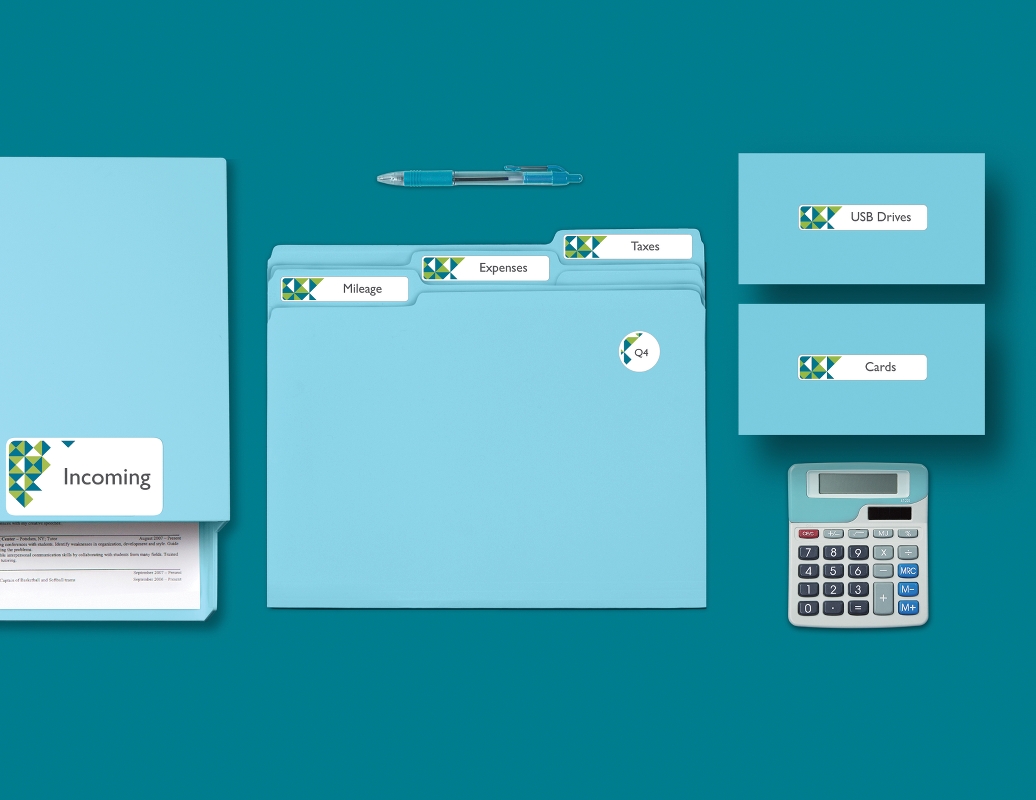 A new year lies in front of you and your business, full of promise and potential. But without the operational details in place, you're lacking the foundation needed to move forward. Starting strong is a lot easier if your office and workflow are organized and managed efficiently. Check out these simple organization strategies to clear a path to a powerhouse year.
Conquer desk mess
To you, it's not just a desk—it's command central. So make sure it creates an environment that keeps you calm, collected and focused. Visual distractions can scatter your attention and scare away clients, so take some time to square away the small stuff.
For supplies like stamps, paper clips and rubber bands, label containers for easy and obvious cues as to what goes where.
To ward off the temptation to create piles, label inboxes, trays and other desk organizers to give each piece of paper a proper place.
Keep only what you need at your fingertips on your desk. Everything else gets filed and put away.
Tip: Keep your workspace organized all year by not allowing the situation to get out of control. Make a clean sweep in January, and then set yourself a weekly reminder to spend a few minutes clearing your desk. Putting supplies back in their places, filing or recycling mail and wiping down surfaces can become a weekly ritual you might actually enjoy.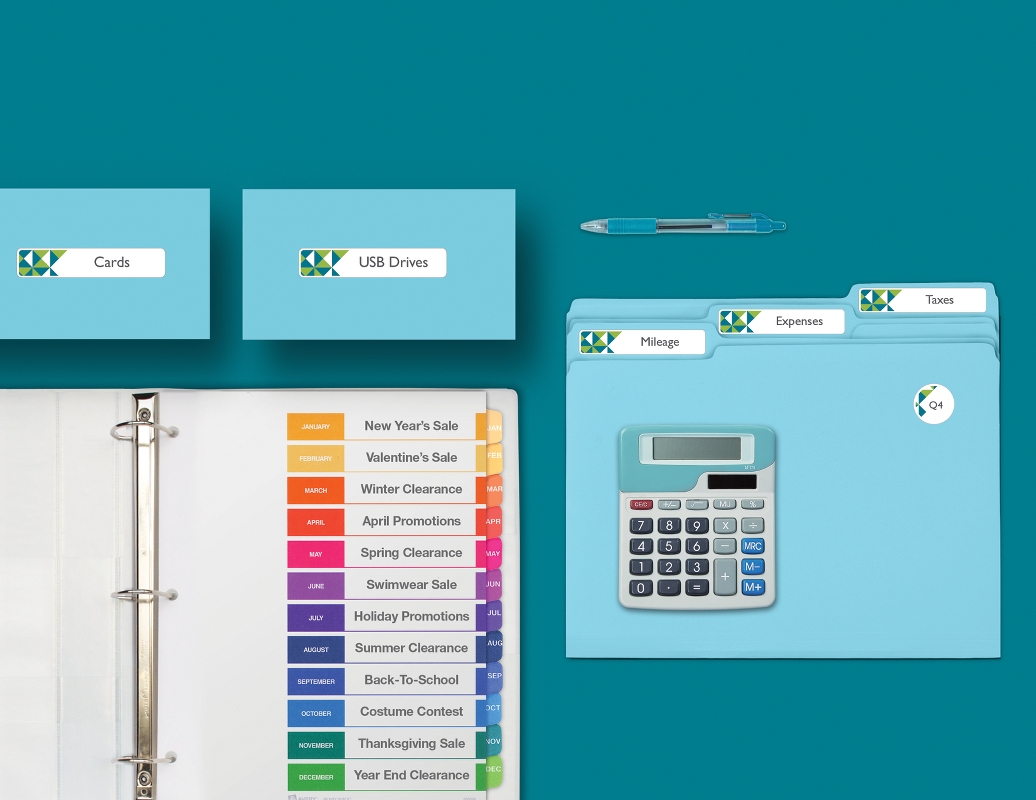 Clear office clutter
Even in the virtual age, we still struggle with the amount of paperwork that lands on our desktop. Gather your stacks of paper and resolve to make one pass as you go through your documents and decide which items to keep or toss.
For records and loose paperwork, trust in the time-tested file folder. Try color-coded file folders to catch your attention, or go with manila to create serene uniformity.
When it comes to larger amounts of hardcopy, binders are key. Things such as symposium notes, customer feedback cards, instruction manuals and reference material can be organized into binders. This effectively separates and stores without stuffing your filing cabinet.
Jotting quick notes to yourself can help you stay on top of your tasks, but it's easy to get carried away and wind up with a sea of stray paper slips covering your desk. To free up much needed surface space, consider using your wall to organize and install a message board for your current notes.
Tip: What should you tackle first? Start with your pain points. Consider what you lose most often, and what is causing the most clutter—whether it's mail, supplies or notes. Creating dedicated spaces and a system that ensures easy organization for those items is your main focus. Everything else can follow later.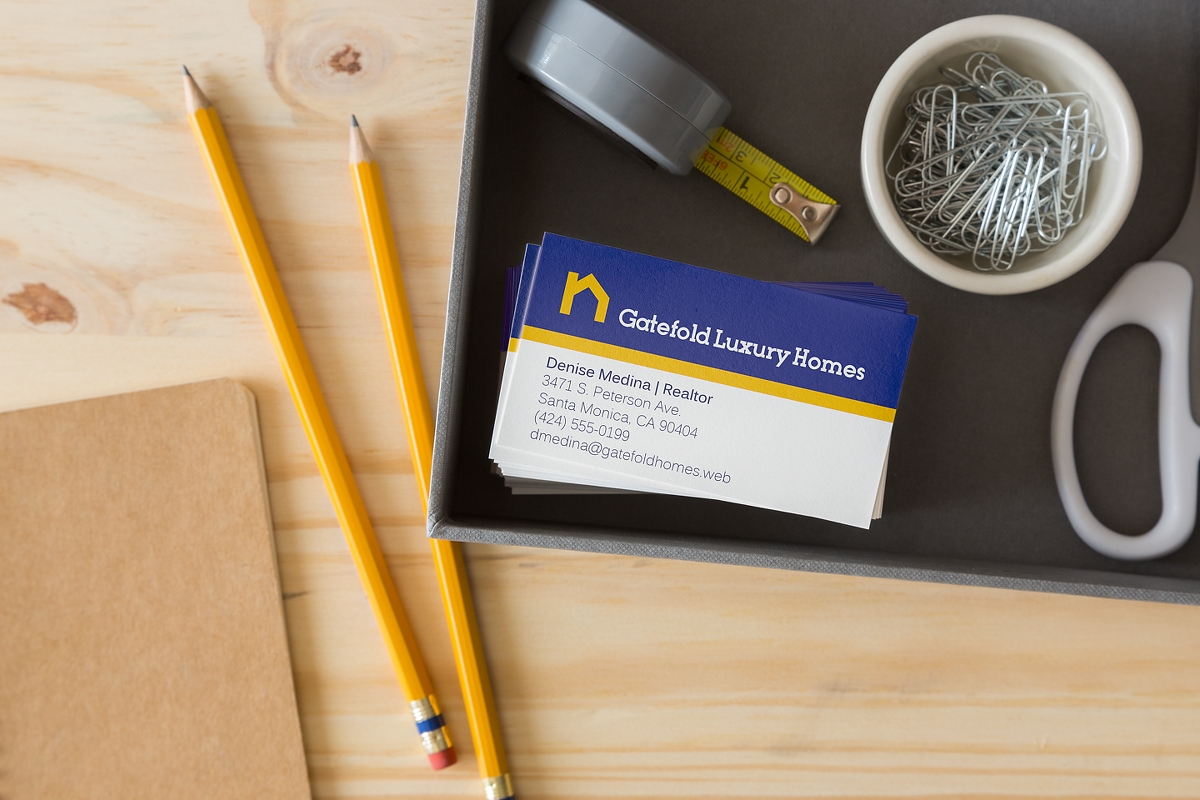 Tackle more tasks by outsourcing
Is the daily grind leaving you no time to acquire new customers? Consider ways to offload any time-consuming tasks. Delegating simple duties frees up more time which you can spend growing your business.
Recruit neighborhood help to post flyers or distribute door hangers.
Hire a college intern to tackle some of your customer emails to gain experience.
Outsource some of your printing duties for business cards, marketing materials and labels by working with a professional printing service, such as Avery WePrint™. WePrint uses premium materials for your print orders, and you can count on low minimum order quantities, delivery in as few as three days and a satisfaction guarantee.
Tip: Being able to delegate is a common challenge for business owners. It's your business, and you want everything done right. But organizing your business is more than just what goes where—you also need to organize your time. Clear the clutter in your schedule so you can steer the business in the right direction and focus on the big picture.
Most people think of organization as a lofty goal and something they just don't have the time to do. But if you focus on tangible fixes, little by little you can make a noticeable improvement. It doesn't have to be showroom perfection—organization simply means having a system that works for you. It allows you to be at your best. Spend a little time now revisiting the basics, and free up your potential for the year ahead.
Clear the clutter and simplify your life. You'll find these organization basics at your local office supply store, or online at avery.com.