Tie It All Together with Personalized Gift Tags
The season of giving is upon us once again. You've made your lists, grappled crowds, waited in long lines and lovingly wrapped gifts for your family, friends, teachers and co-workers. Heck, there's even a little something for the mail carrier!

To complete each gift, why not tie it all together with a personalized tag? Avery Printable Tags allow you to handcraft one-of-a-kind creations, or design your own printable tags with free design templates on Avery Design & Print. Whether it's a box of truffles, bouquet of roses or a basket of homemade chocolate chip cookies, these tags add personality to any gift.
Button up your holiday cheer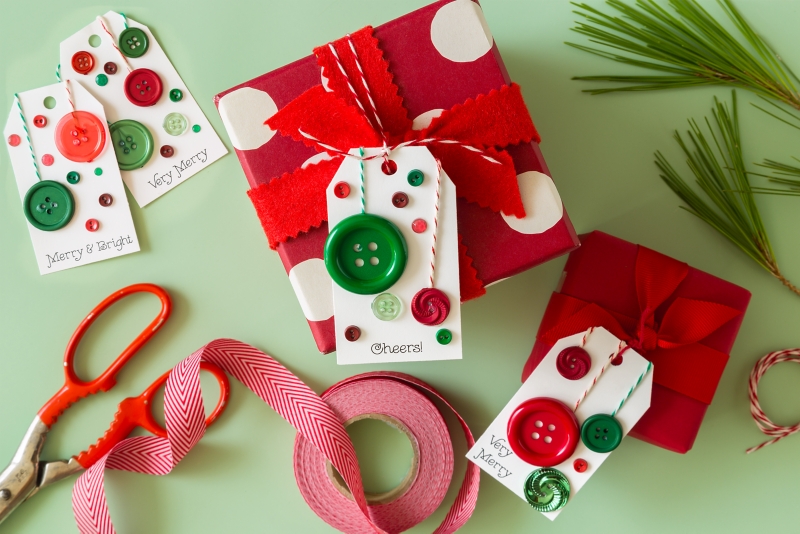 You know that box of spare buttons tucked away and forgotten in your top dresser drawer? Pick out a handful and use them to transform your tags into colorful ornaments! Turn an ordinary gift into something truly special with custom-made tags and your imagination.
Create some sparkle for those who shine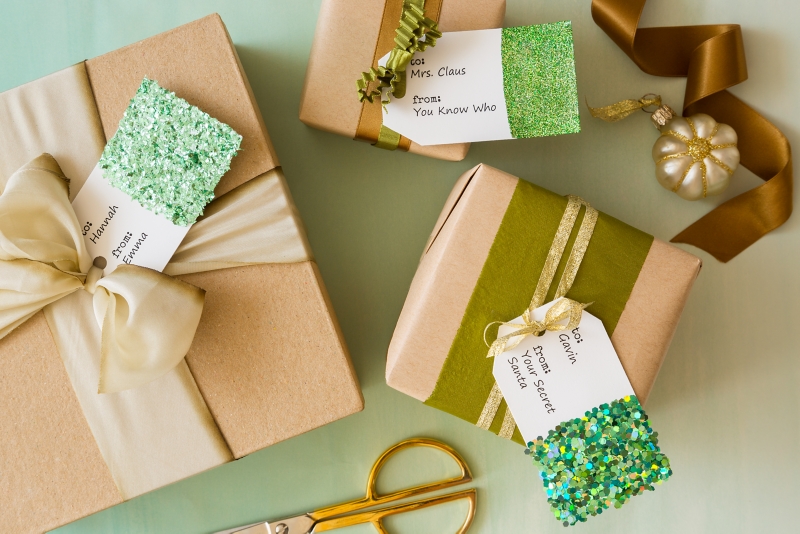 Is there a special teacher or tutor in your child's life? The one who always manages to find a little extra time to help your youngster understand a math problem or improve on reading skills? Add some sparkle to their holiday using tags and a handful of glitter. Lay down the newspaper, shoo the pets away and get your kids involved with the creative process!
Elegant Yet Simple Expressions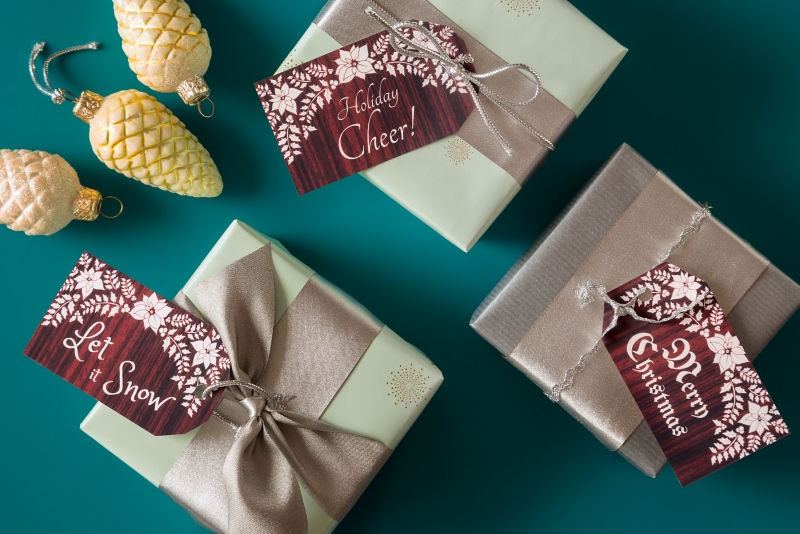 Think of your gift tag as a mini greeting card. Choose your design from thousands of stylish templates on Avery Design & Print, and express yourself with a heartfelt message or a simple note of cheer. And when you're ready to print your work of art, you can print it from your own printer. Create a keepsake with your thoughtful, personal touch.

See how easy it is to create your own with our step-by-step guide: How to Create Festive Gift Tags

Let Avery help you wrap up the holiday season with elegance and fun. Personalized Avery Printable Tags are sure to bring about abundant smiles and good cheer. And this is the best gift of all!