How to Make Zombie Anti-Virus Bottles
In the event of a Zombie Apocalypse, you've got to be prepared for zombie contact. If infected, look for symptoms such as locked limbs, bloodshot eyes and a hunger unlike anything you've ever experienced. Treatment should include an unexpired anti-virus preferably made with something sweet and salty. Here's how to create your own survival pack in case of an attack.
Next, we moved over the warning icons to the left so we have more room for text.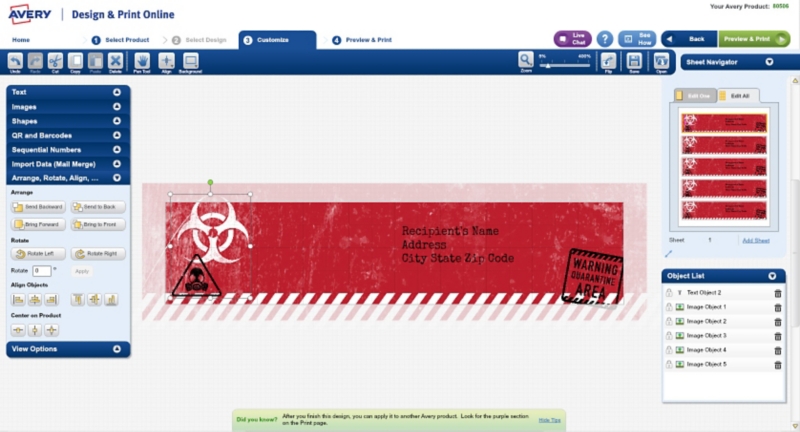 In the text box, we added our custom text, using the "Creepster" font. Because, c'mon, it's called "Creepster."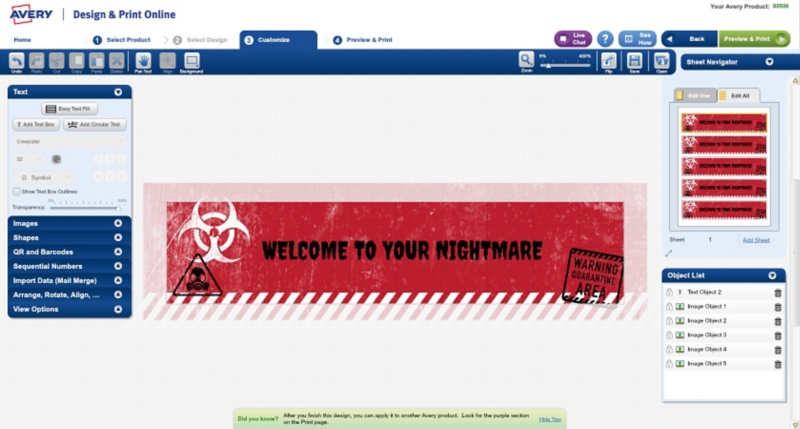 To create the drop shadow effect, we clicked the text box and did a copy-and-paste.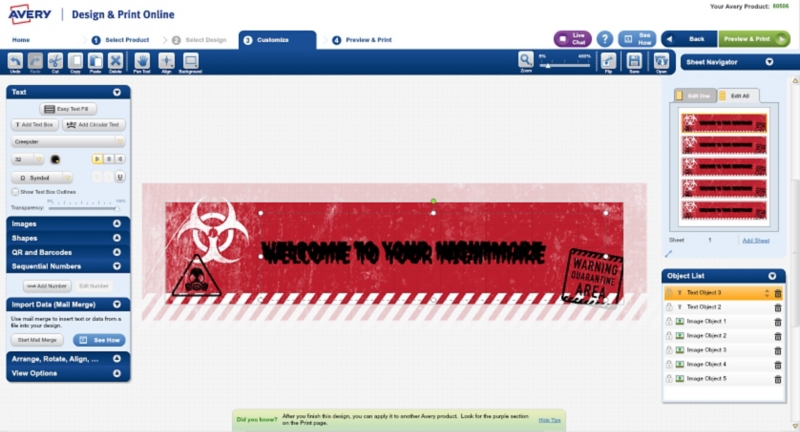 It might look like a scary blur at first. But if you keep the copied text selected, and just change the font color…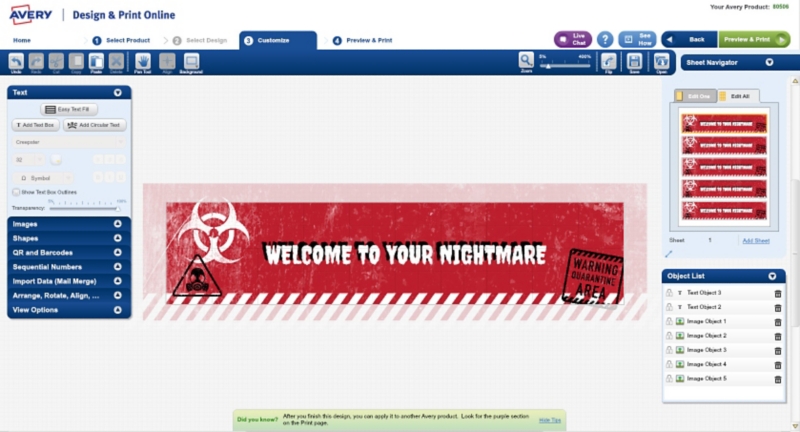 …you'll get this.

Have fun with this design by personalizing it with your guests' names, changing the graphics or even adding photos of your favorite zombie pals.

Once you've finished customizing your design, click the "Preview & Print" button on the upper-right-hand corner of the screen to review. When you're ready to print, choose your print option on the right-hand side of the screen.

Use printed labels and attach to jars (as seen above) or even water bottles.

For more ideas for your zombie party, see Caution: Zombie Party Ahead.