How to Make Your Own Holiday Greeting Cards
Tired of sending the same old holiday cards? With Avery you can personalize your own cards your way. Choose from our collection of free festive design templates on Avery Design & Print, personalize with your own holiday message and print. It's so easy! We'll show you how, step by step.
First, let's customize the front of the card. Click in the text box in the center of the card and highlight Place Text Here. Then choose your favorite font from the Text menu on the left and type your message. We used the pretty "Bella Donna" font for this card, but there are many options you can choose from. We also reduced the font size using the tools on the left side of the screen.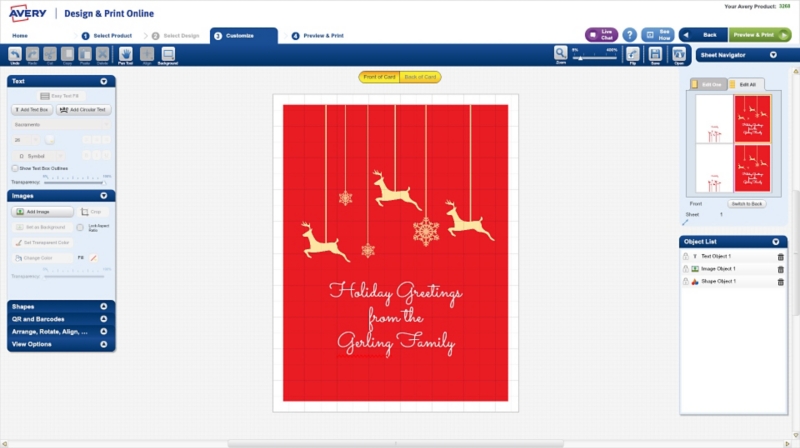 To customize the inside of the card, click on the "Switch to Back" button found on the right side of your screen, under Sheet Navigator. Your design with automatically "flip" for you.
From this…
to this.
Now all you have to do is enter your personalized greeting. When you're happy with your message, click Preview & Print in the upper right corner to see your completed design.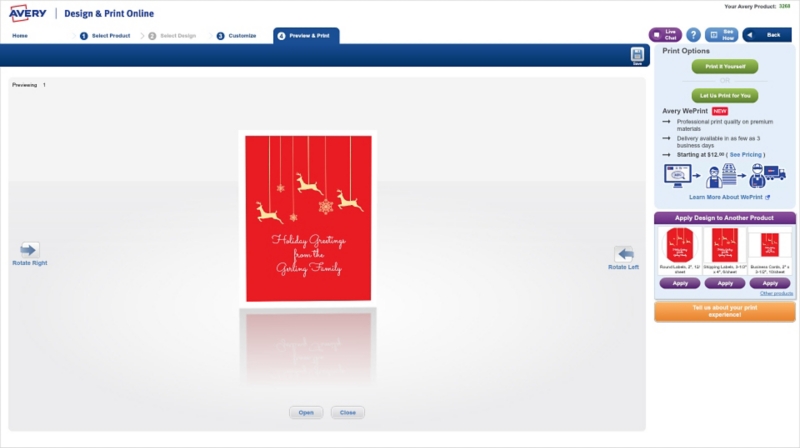 Hold down the Open button on the bottom of the page to preview the inside of the card.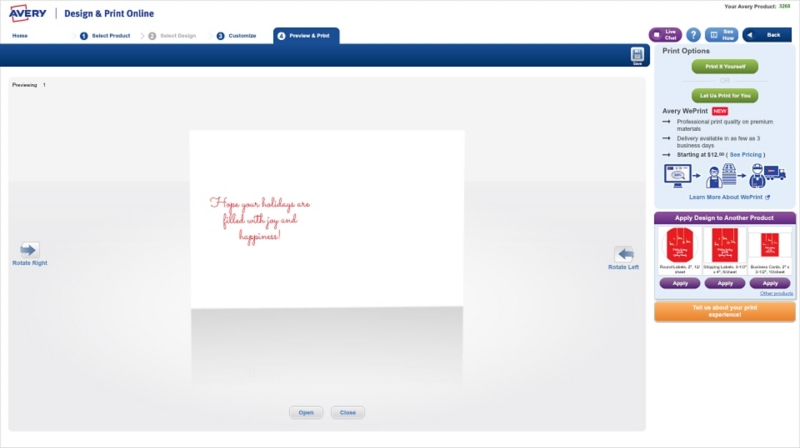 If you're happy with your finished design, then you're ready to print. Just click the Print It Yourself button from the menu on the right and you'll be on your way to printing your own personalized cards.

Happy Holidays!