How to Make Holiday Wraparound Address Labels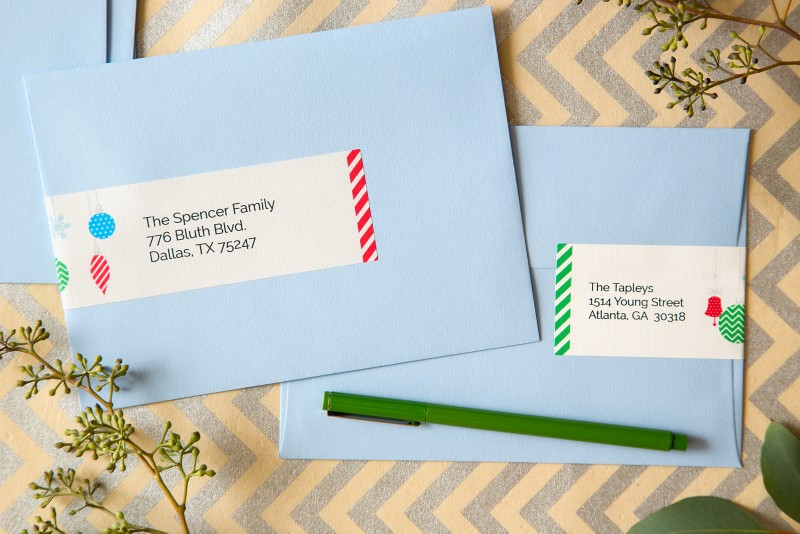 Wraparound Labels are making their appearance on everything from shipping packages to envelopes this holiday season. They're a fun, unique way to dress up your holiday mailings, and one label can work as both the return address and address label! So you've got your holiday mailing list and checked it twice. Now let us help you get your mailings on their merry way with the helpful step by step.
What you'll need
To enter the name and address of each guest, click the Edit One tab, found on the right side of the screen under Sheet Navigator.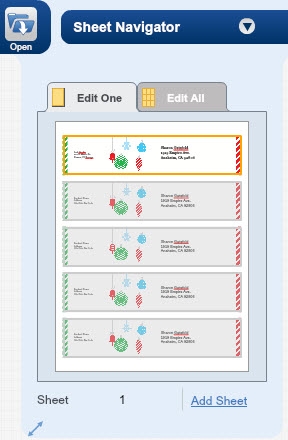 When formatting your labels, consider using a smaller font for your return address. We used "Georgia" font 12 for the address and reduced it to 8 for the return address. Click on "Place Text Here" inside the label and enter the name and address. Click each individual label to enter the information. You can also do a mail merge, and have the names and addresses of each guest load automatically from your contact list. Click the Import Data (Mail Merge) tab, found on the left side of your screen.
Once your addresses are entered, click Preview & Print in the upper right corner to make sure they're all correct.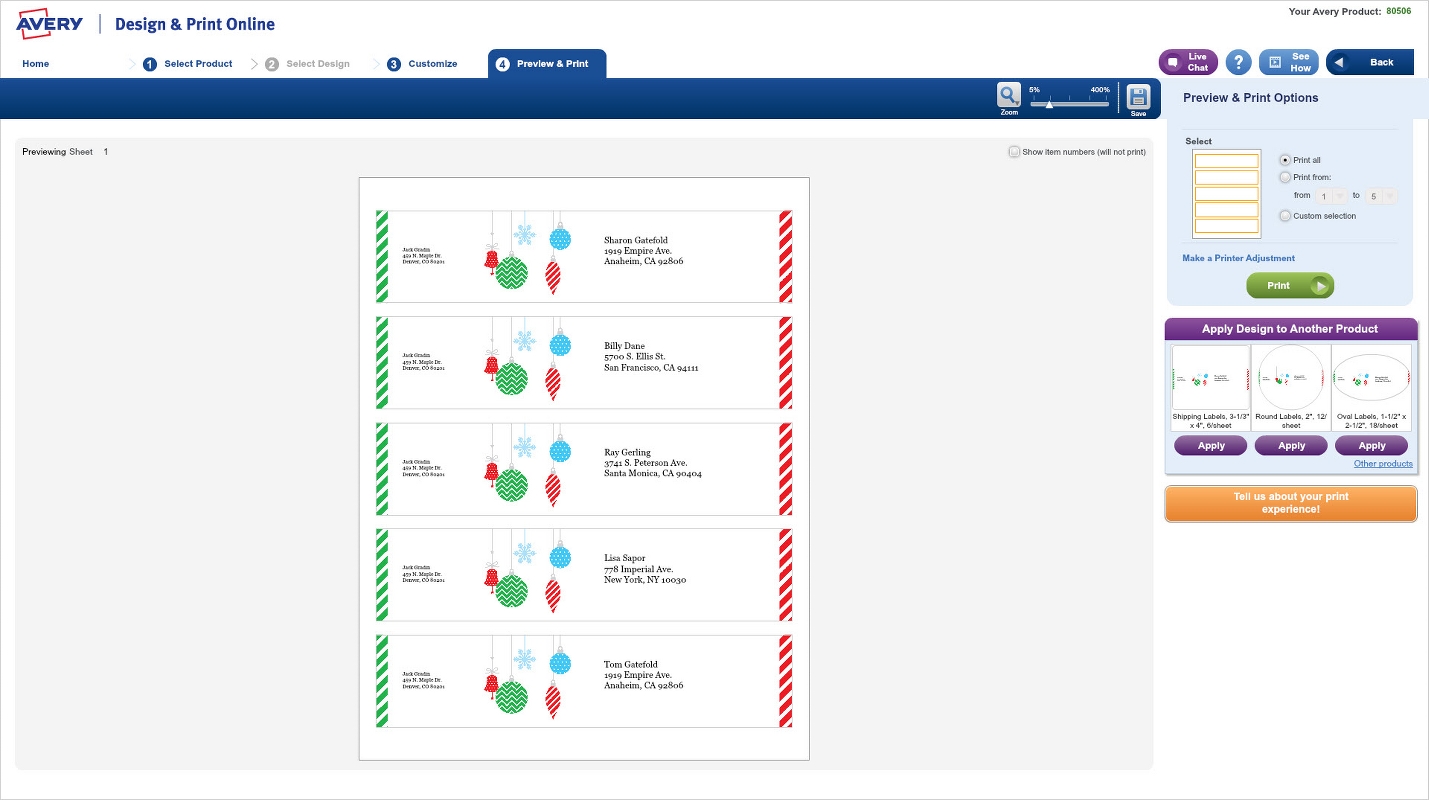 Then click Print in the upper right corner and you're done. It's that easy!
Note: After printing, we recommend straddling the label on the edge of the envelope so your return address sits on one side and the recipient's address is on the other before smoothing down the label.