How to Make Halloween Jar Treats
Lock the door. Close the shutters. Then take a peek at these Halloween ideas if you dare! With a fresh infestation of frightening designs available for free on Avery Design & Print, you can create blood-curling, customizable labels to decorate your jar treats and other goodies. Don't decay—try it today!
To start, let's customize the text. Click the text box to select.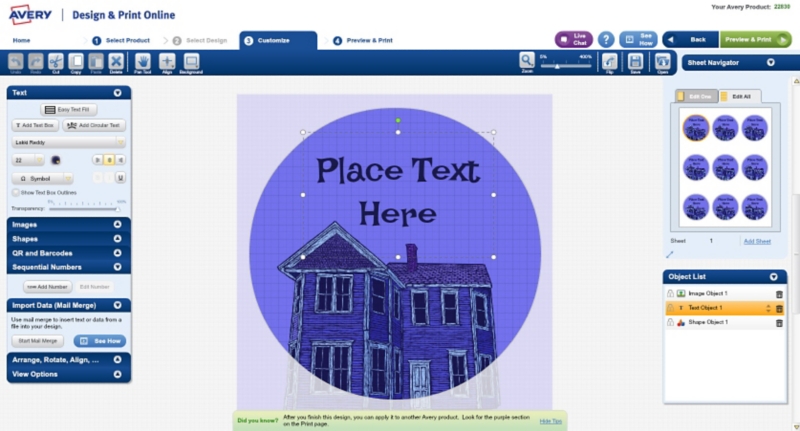 Add your text into the text box.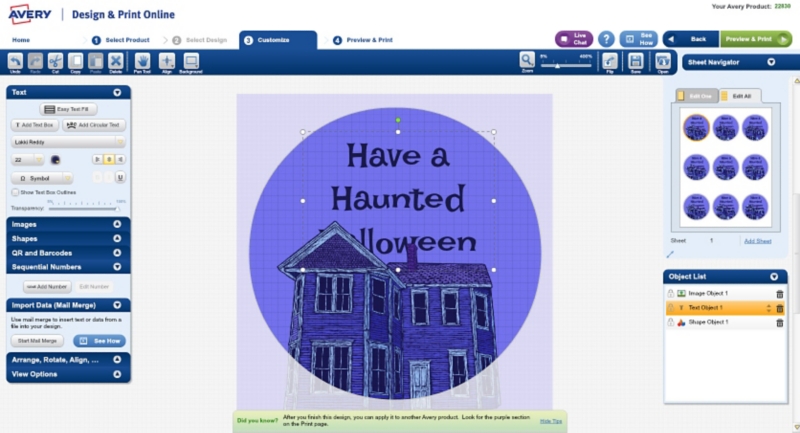 Format your text using the tools from the on the left-hand side of the screen.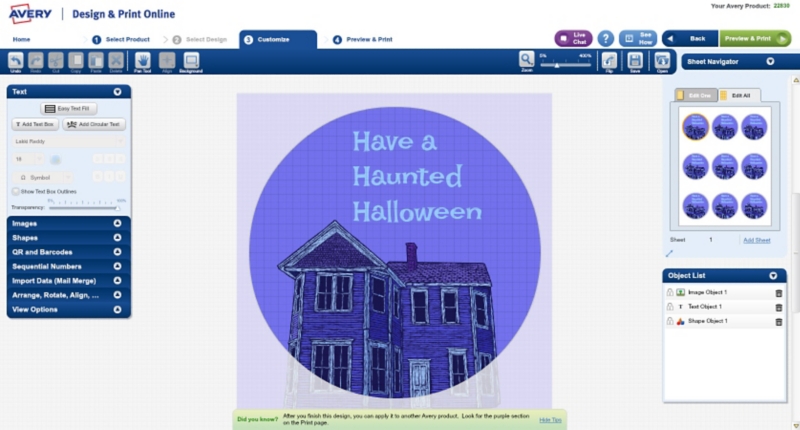 We reduced the size of the font, aligned it to the left and changed the color to a spooky blue.

When you've finished customizing your design, click the "Preview & Print" button on the upper-right-hand corner of the screen to review. When you're ready to print, choose your print option on the right-hand side of the screen.

Use printed labels to decorate jars, canisters and cups. Happy haunting from your friends at Avery!