How to Create Wintery Mint Favors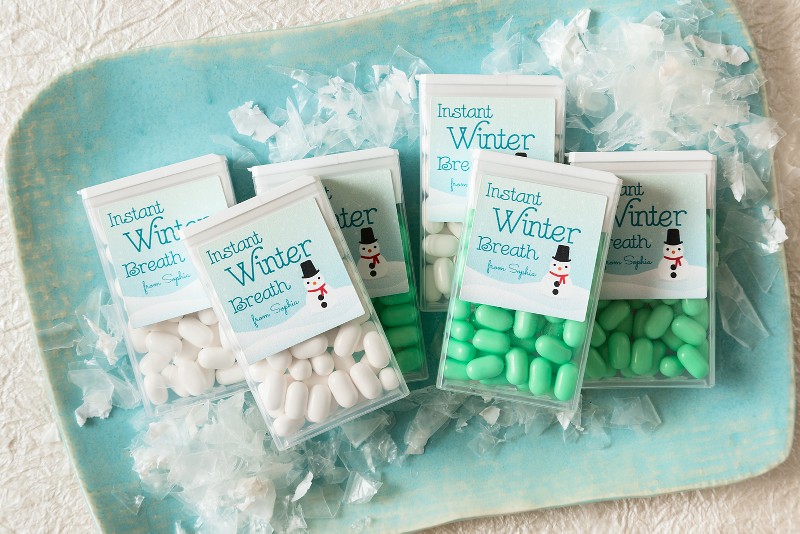 'Tis the season for company potlucks, banquets and other social gatherings, where good breath goes a long way, and bad breath drives them all away. Spread some fresh and minty holiday cheer to those near and dear with these boxes of Winter Breath mints decorated with fun designs on square labels. It's the gift everyone—and everyone they talk to—will appreciate.
What you'll need
Create your labels
Open the label design template on Avery Design & Print.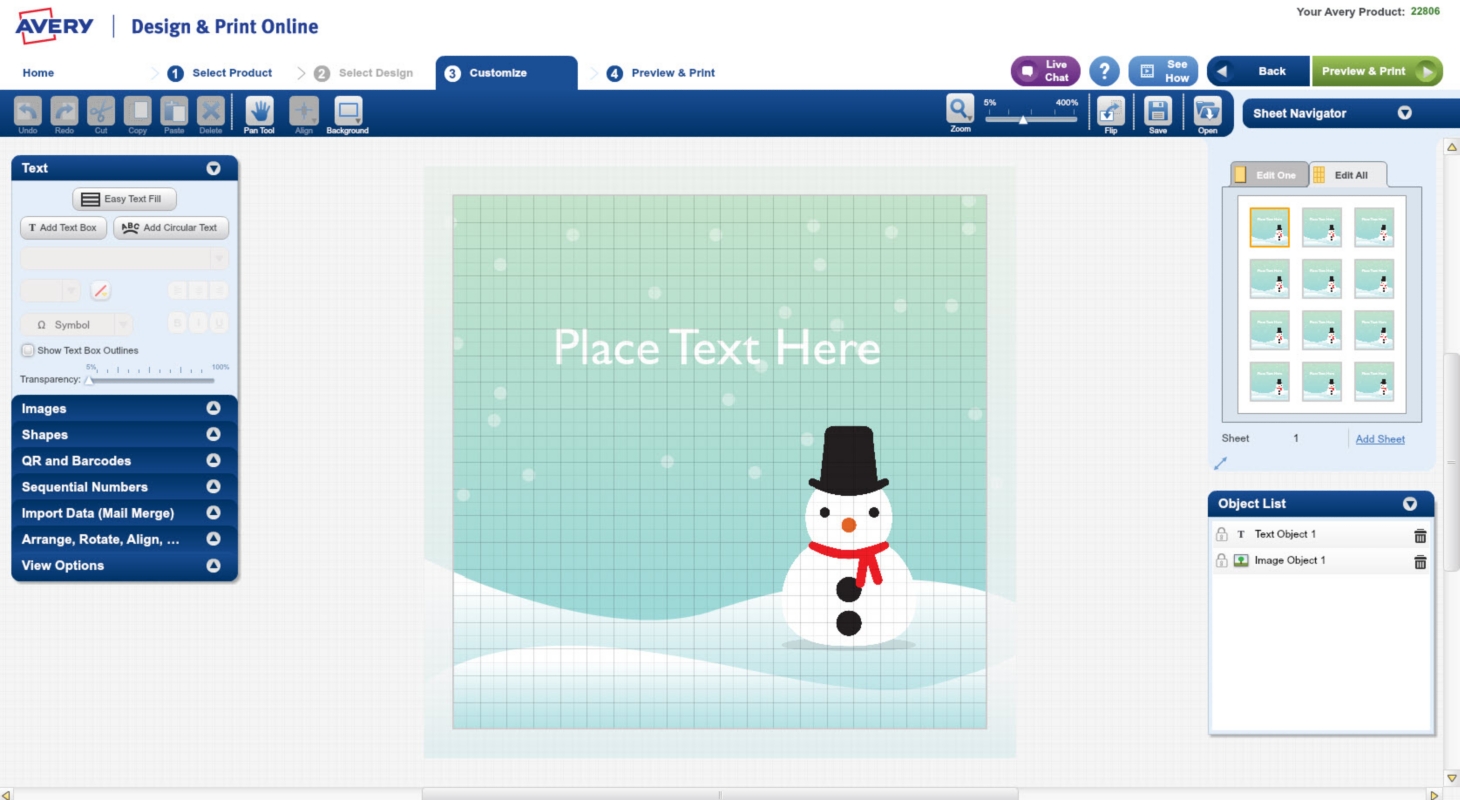 To make a sheet of the same labels, keep the tab on Edit All in your Sheet Navigator (found on the right).
To make a sheet of personalized labels, you would click the tab for Edit One and enter your custom text for each label.
Add your text. Not feeling the current font, so we used the text menu on the left to search for a more festive font. And we found just what we were looking for—Gasoline Alley NF.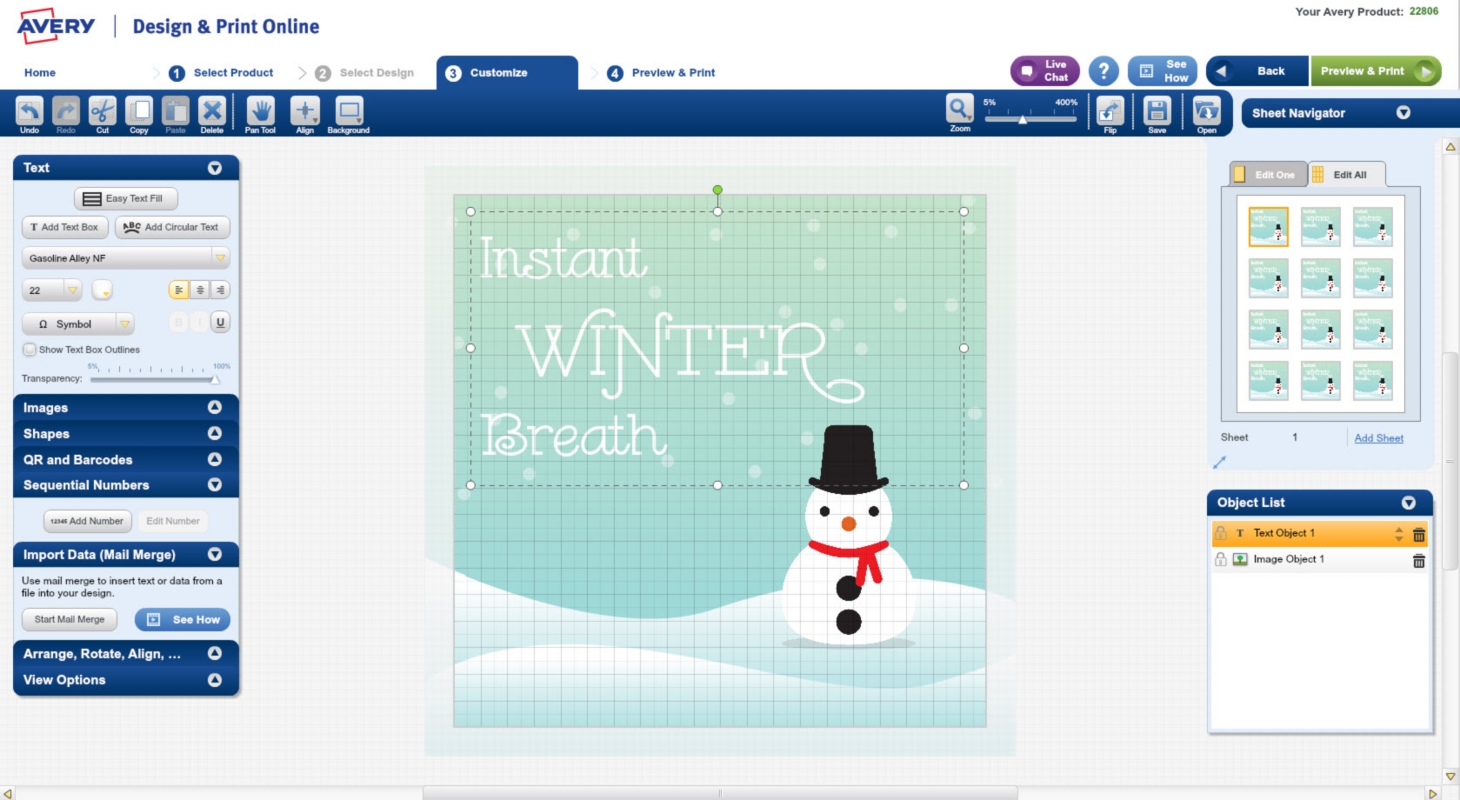 The white text was hard to see in the snow flurries, so we also changed the text color using the text menu.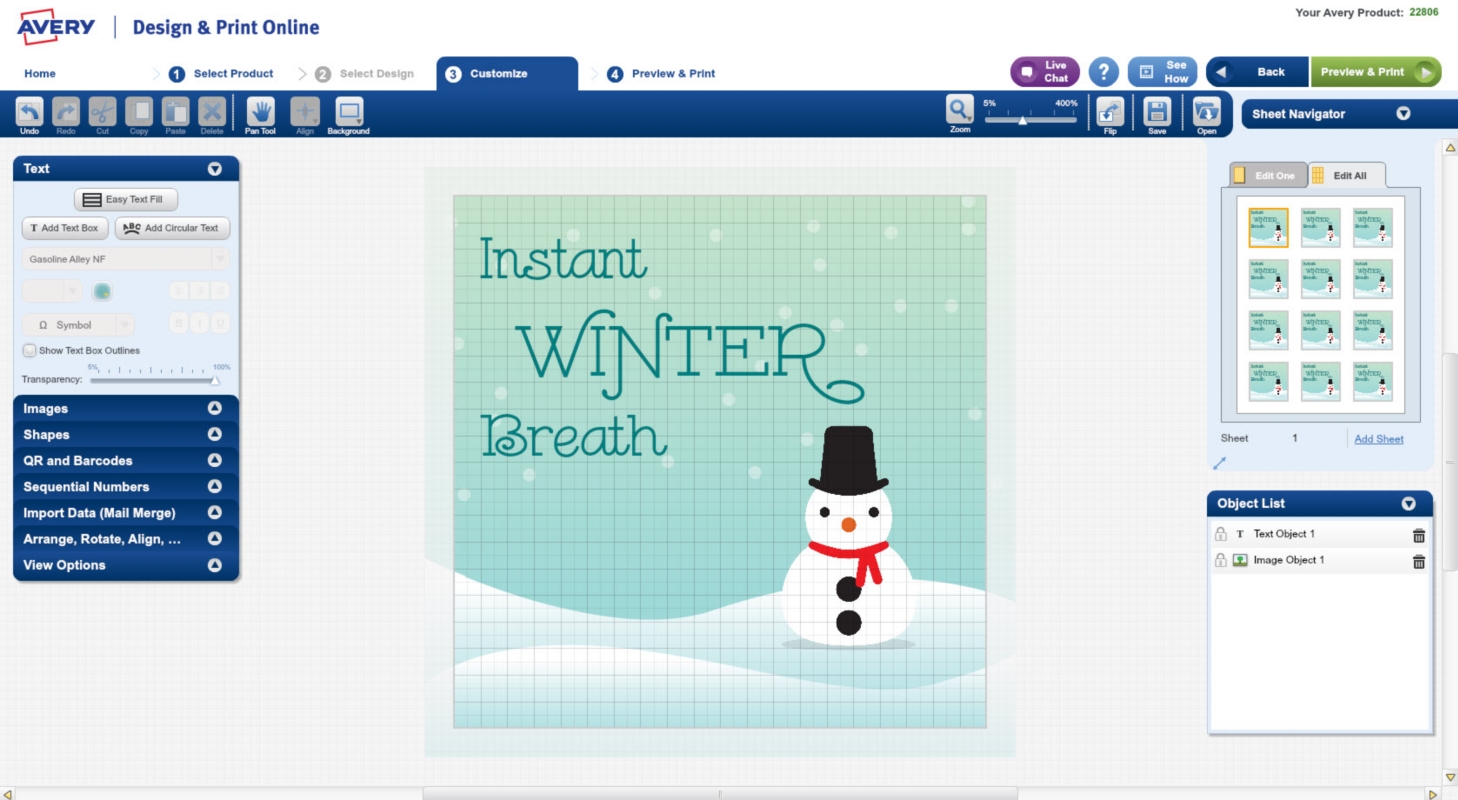 Want to add more text? Just click Add Text Box from the text menu and a brand new text box will appear in your design. Use the text menu to format your text just the way you want it.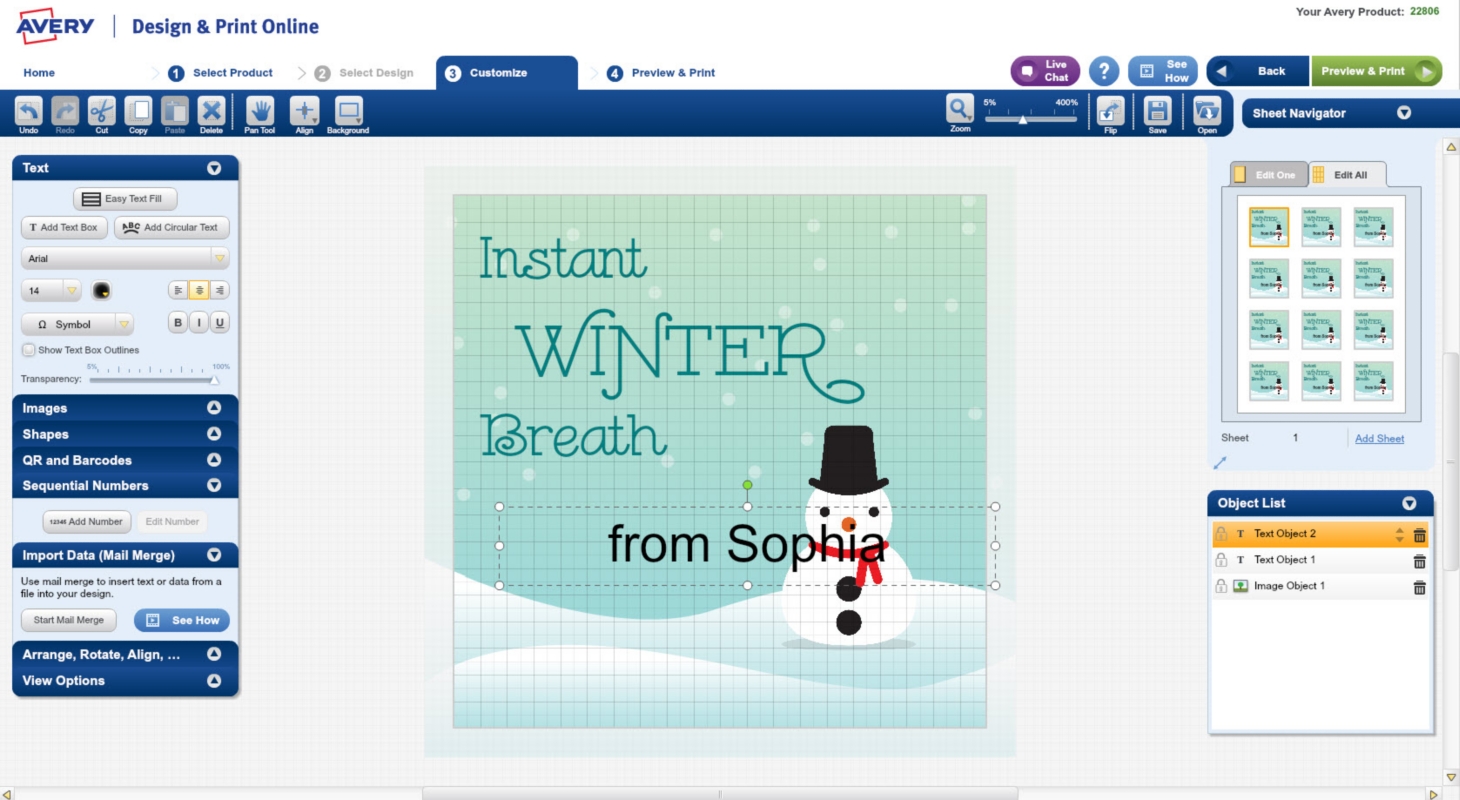 Once you've finished the design of your labels, click the Preview & Print button on the upper-right-hand corner of the screen to review.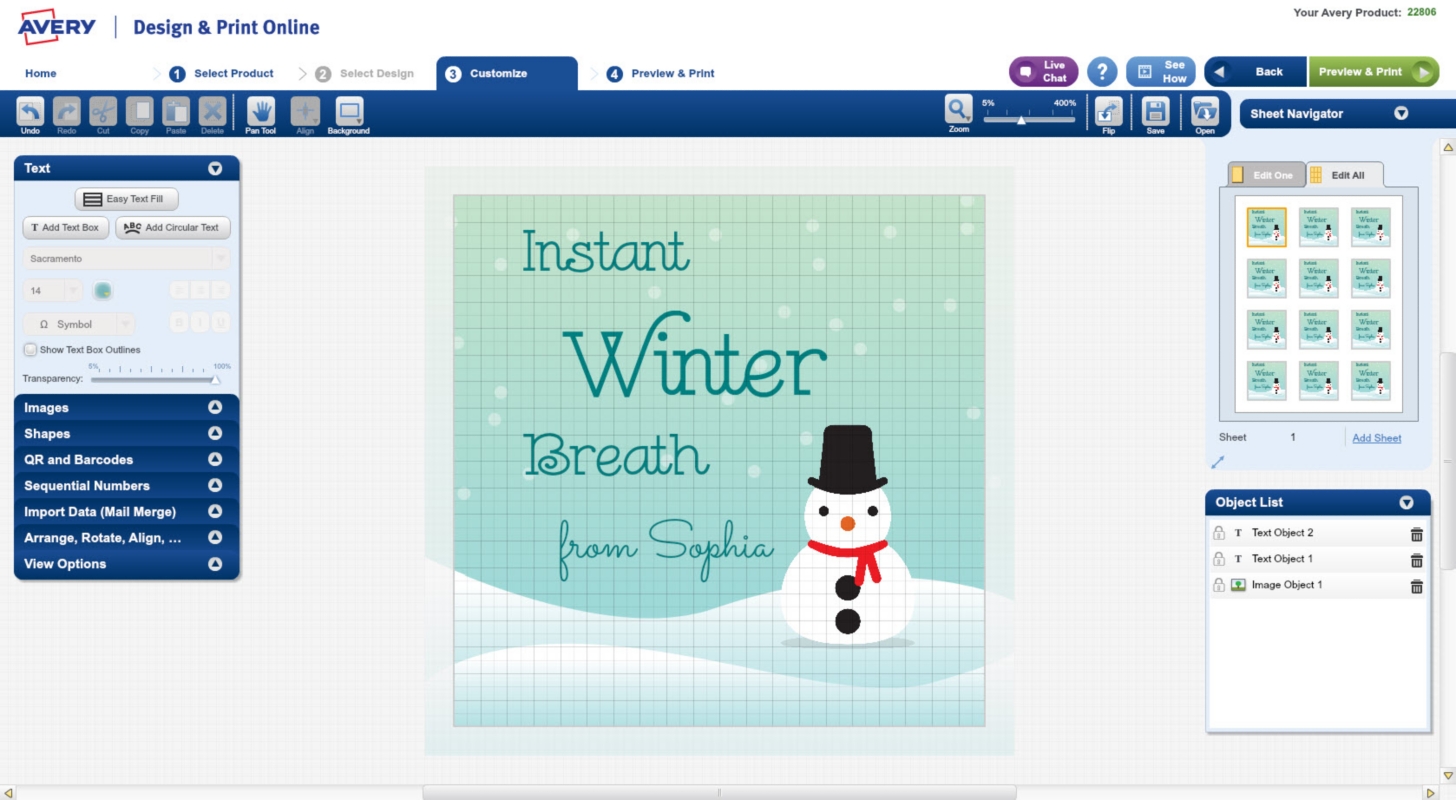 When you're ready to print, choose your print option on the right-hand side of the screen: Print It Yourself or Let Us Print For You.