How to Create Mini Labels for Candy
For New Year's Eve, you've got to keep energy levels up if you're all gonna make it 'til midnight. Glittery as confetti and packed with sugar, these chocolate candies will do the trick. Ring in the New Year with miniature candy treats decorated with your favorite designs from Avery Design & Print.
What you'll need
Create your labels
Open the label design template on Avery Design & Print.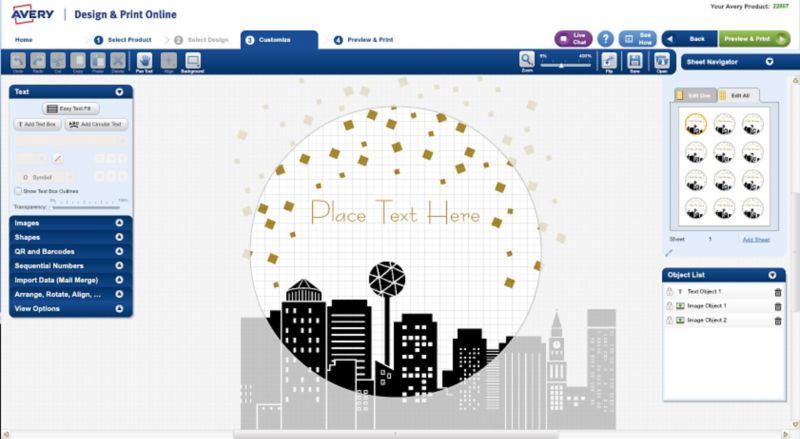 If you look in the upper-right-hand corner, you'll see this template is designed for Avery Product 22807. But wait a sec—this project calls for Avery Product 41568, right?
No worries.
With Avery Design & Print, you can apply your design to any printable Avery product of your choice.
First, click the Preview & Print button in the upper-right-hand corner, and you'll see this:
Now it's time to activate the turbo template transformer! Actually, we call it "Apply Design to Another Product." You'll see it in the bottom right-hand corner.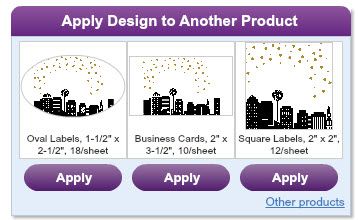 Since we don't see the mini round label product listed as one of the three provided options, let's click the "Other products" link.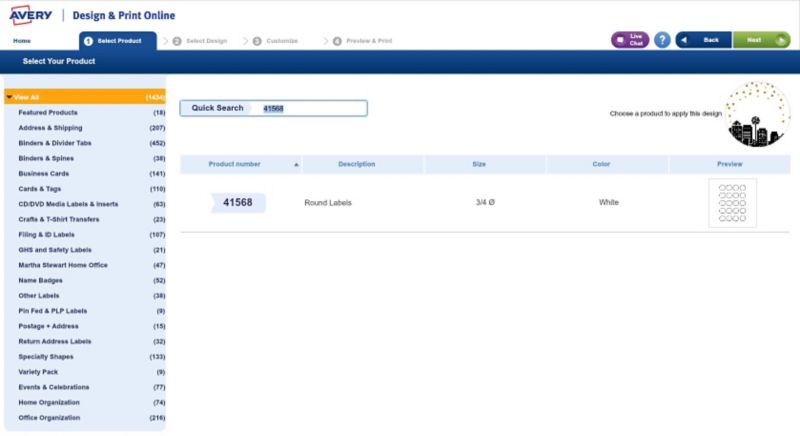 Type in "41568" in the Quick Search box. Then click the Next button, found in the upper-right-hand corner.
Next, you'll get this screen: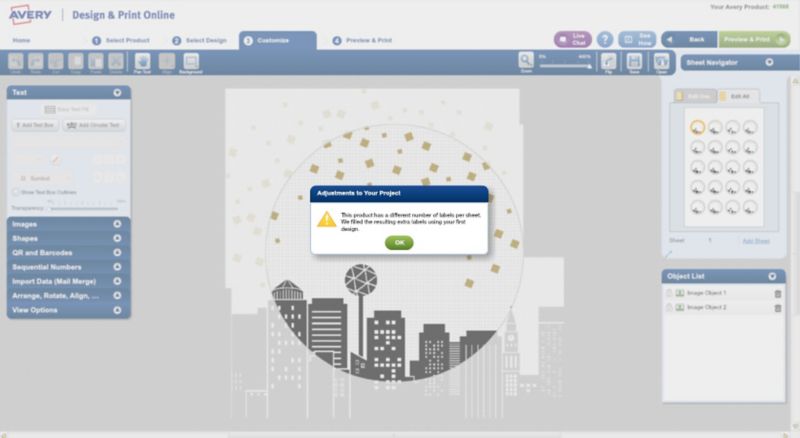 Whoa, what's this? No need to be alarmed. It's just Avery Design & Print telling you what happened behind the scenes. Your new Avery product has a different number of labels from the original template, so the adjustments were made for you. Just like that. Click OK to continue.
Now let's get cracking on the design!
We moved the skyline image over to the left to open up more white space.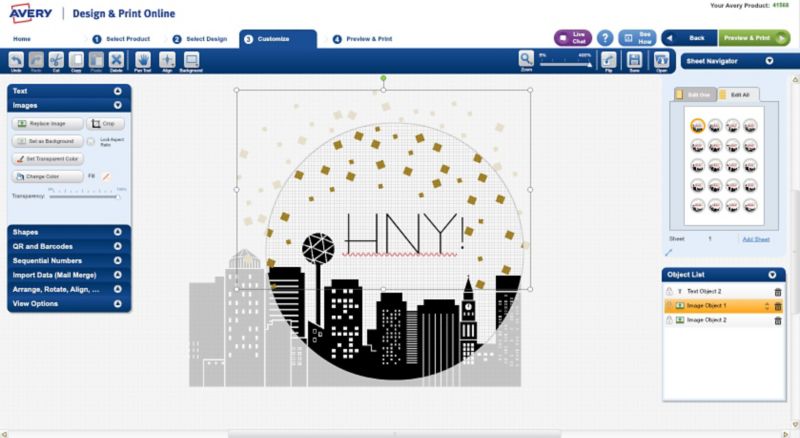 Using the text menu on the left, we added a text box. Then some minor adjustments: we changed the font to Bernhard Fashion Com, and positioned the text into place.
Now click Preview & Print…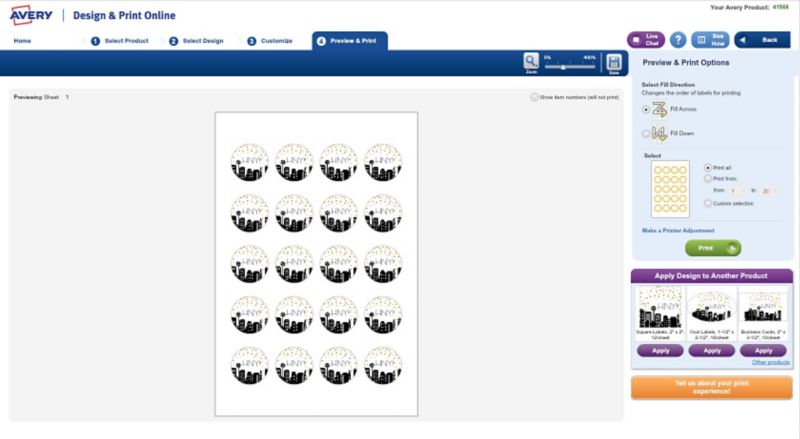 Where you can do a final check of your project before you go to print.
Cheers to you from your friends from Avery!