How to Create Holiday Goody Bags for Classroom Gifts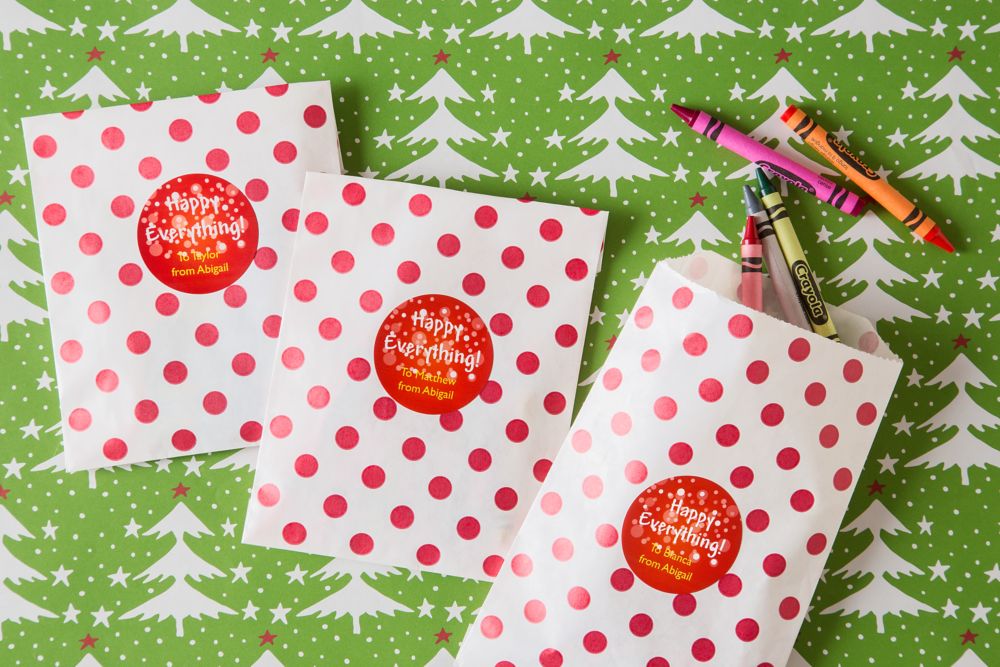 Whether you're a teacher wanting to surprise your students with a small holiday gift, or a parent needing inexpensive gifts for your children to pass out during the holidays, these DIY goody bags are an easy go-to. Just grab some festive bags from your local dollar store, stuff with crayons, candy, stickers or other age-appropriate gifts and finish it off with a customized Avery Round Label. Just choose your favorite holiday design using Avery Design & Print, personalize and print in minutes. Gift away!
What you'll need
Sweep your eyes over to the Sheet Navigator, on the right side of the screen. The template is automatically set to Edit All.If you want all your labels on the sheet to look the same, don't change a thing. For example, you might want all your labels to read "Happy Everything! From: Abigail." Add the text into your design, and all your labels will look identical.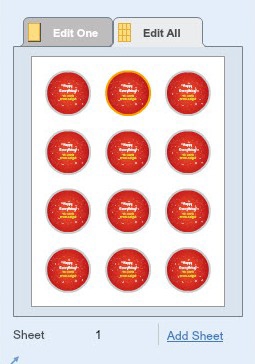 If you want to personalize labels with each recipient's name, click the Edit One tab.
Now click any label in the navigator to edit that label. To make changes to your label design, use the menu on the left side of the screen.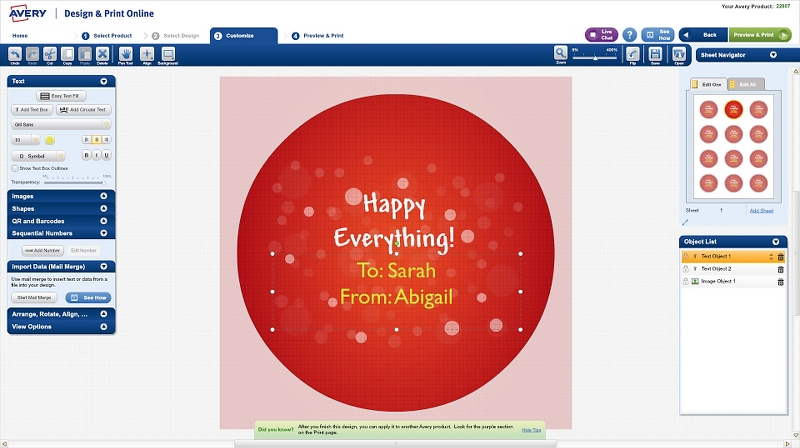 Once you've edited all your labels, click the Preview & Print button on the upper-right corner of the screen to review. When you're ready to print, choose your print option on the right side of the screen.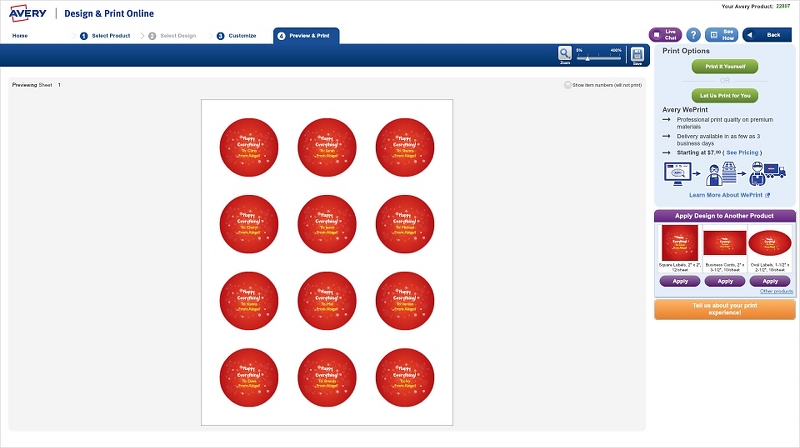 Then, after printing or ordering your labels, simply peel and stick them to your holiday bags. Stuff the bags with your chosen treats and your done. It's that easy!