Five Ways to Get Your Business Ready for Black Friday
If you're a business owner, the Friday after Thanksgiving merits a big red circle on your calendar. Actually, make that a big black circle. This is "Black Friday," traditionally the busiest shopping day of the year and, also by tradition, the day retailers can "get into the black" when it comes to profits.
To help you make the most of Black Friday, Avery offers proven, easy-to-use tools you can customize for your business and implement immediately. Here are five things you can do to take advantage of your post-Thanksgiving Day of sales.
1. Stage a drawing to collect customer information.
Communicating valuable and relevant information to your customers can help build relationships. And, an essential component to staying in touch is with a customer mailing list. If you don't have one yet, an easy way to acquire names and addresses is to raffle one of your products or services. Ask customers to fill out an entry card with their name, address, email and phone number, and submit for a chance to win the prize in exchange for their contact information.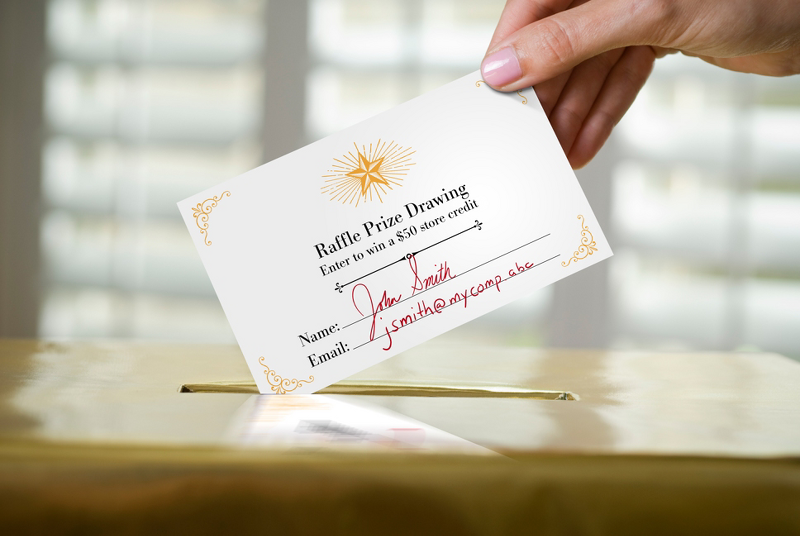 Create custom business cards that also work as entry cards with Avery Design & Print. Print Avery Two-Side Printable Business Cards from your printer or let Avery WePrint, our professional printing service, do the printing for you.
2. Advertise your sale using postcards and/or door hangers.
If you're a small retailer, chances are the bulk of your customers live or work within a radius of two to three miles. Get your message out to potential local customers with postcards and door hangers, and give them a tangible incentive to shop at your place of business by offering a coupon or promoting a sale.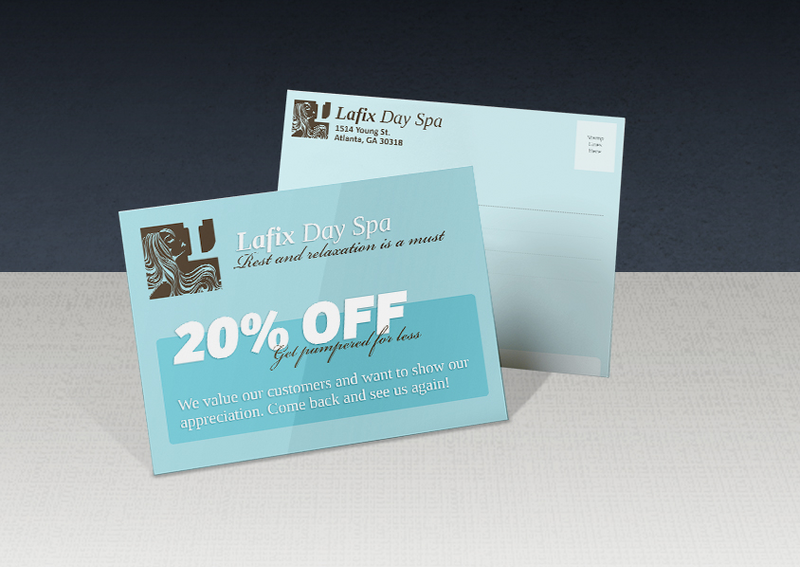 Create professional-looking promotional materials with Avery Design & Print. Avery Postcards and Avery Door Hangers can be printed right from your own printer. Postcards can also be professionally printed by Avery WePrint. Let us print for you!
3. Create trial-size product samples.
To drive Black Friday shoppers to your store, promote an offer for trial-size samples of your product either free or at a deep discount. (This is the classic "loss leader" strategy.) Avery offers labels in a variety of shapes and sizes to help you showcase products of all sizes, whether they're sample size or full size.
Create brand labels for your merchandise with Avery Design & Print. Choose labels from a variety of shapes, sizes and textures to complement your products. Print from your own printer, or let Avery WePrint professionally print for you.
4. Track your sales with barcodes.
You want to track your sales to measure their success, and barcodes are the perfect way to quantify your inventory's movement. Add barcodes easily with Avery Design & Print, and print onto Avery Square Labels, which are optimized for barcode readability.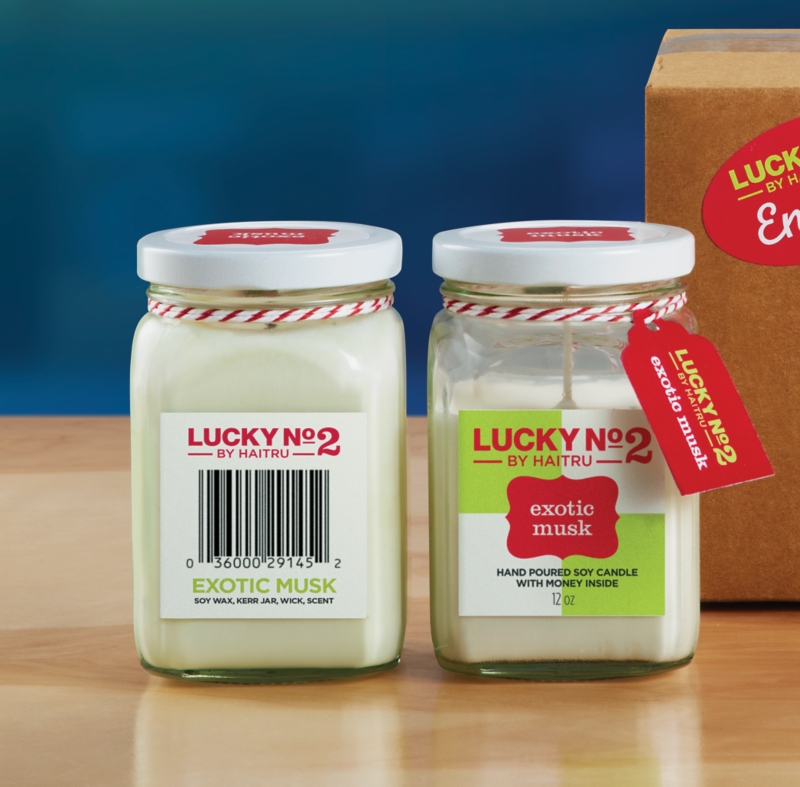 Create barcode labels to track your merchandise on Avery Design & Print with these step-by-step instructions. You can choose to print your own labels from your printer, or Avery WePrint can do the printing for you.
5. Create customer loyalty cards.
Everyone loves free stuff. Using reward, or loyalty cards with offers such as "Buy 5, Get the 6th Free" are a great way to bring those Black Friday shoppers back in January, February and beyond.
Create your own branded reward or loyalty cards with Avery Design & Print. Add your logo to your design and print on Avery Business Cards from your printer, or use our professional printing service, Avery WePrint.