Unique Keepsakes for Your Family Reunion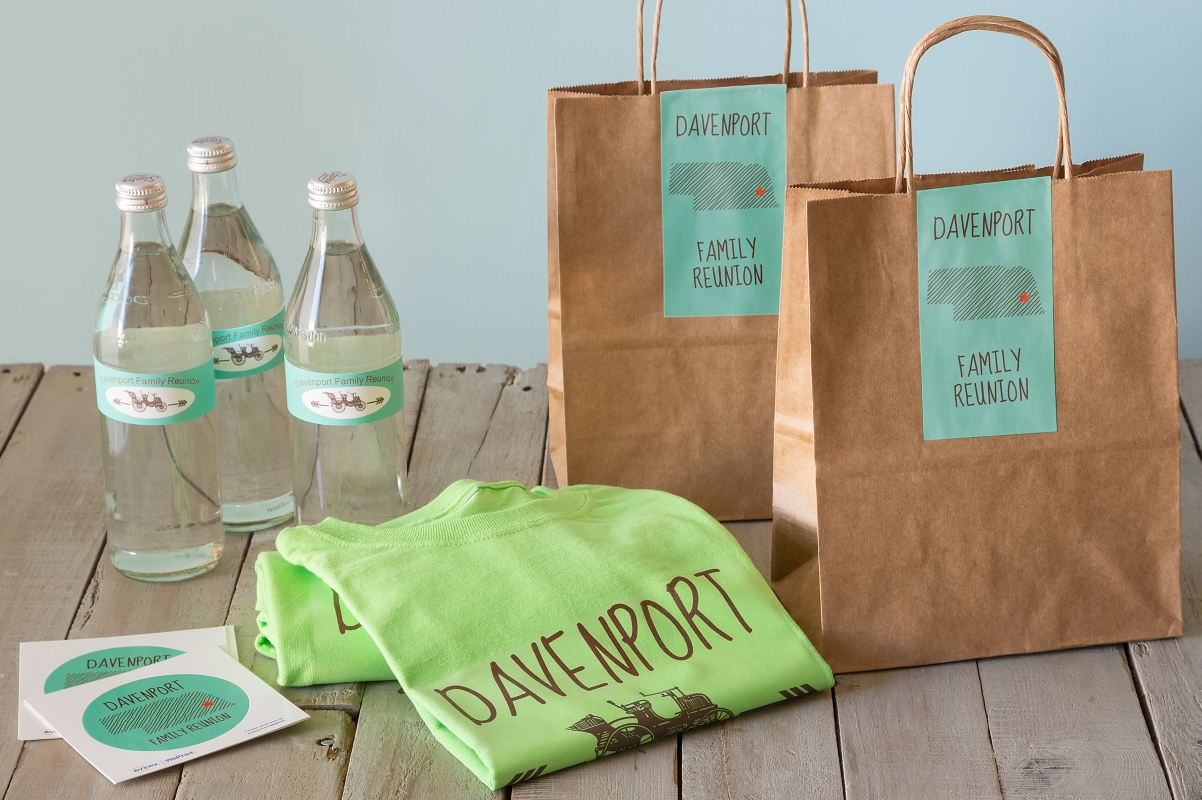 Family reunions are such heart-warming events to celebrate your unique family. Catching up with far-away relatives and meeting long-lost ones. Enjoying a good meal and good times. Sharing memories and making new ones. And a personalized keepsake is a great way for everyone to take a little token of the celebration home with them. Here are some simple ideas you can put together for your next family gathering.
T-shirts
This popular keepsake is an instant crowd pleaser. To get an idea of how many t-shirts you'll need and what size, ask attendees to put down their t-shirt size when they RSVP for the event. For small batches, you can design your own custom t-shirt design with Avery Design & Print and print on Avery Fabric Transfers for light-colored shirts or dark-colored shirts. For larger quantities, you might consider using a t-shirt vendor to print them for you.
Bumper stickers
Create a commemorative souvenir for family members that doesn't take up a lot of space in suitcases. Now it's easy to design your own bumper stickers and have them professionally printed for you with Avery WePrint™. Stickers are available in three shapes: rectangular, oval and round. No minimum order quantity, so you can print as many as you need. These custom-printed labels are fade-resistant and waterproof and can be delivered to your door in fewer than three business days.
Favor bags
For relatives traveling near or far, a favor bag filled with fruits and snacks can provide just what they need to fuel up for all the reunion activities. Bags can be decorated with custom labels and will come in handy for storing other mementos from the event. Water bottles can also be personalized with wraparound labels to add a special touch to your occasion.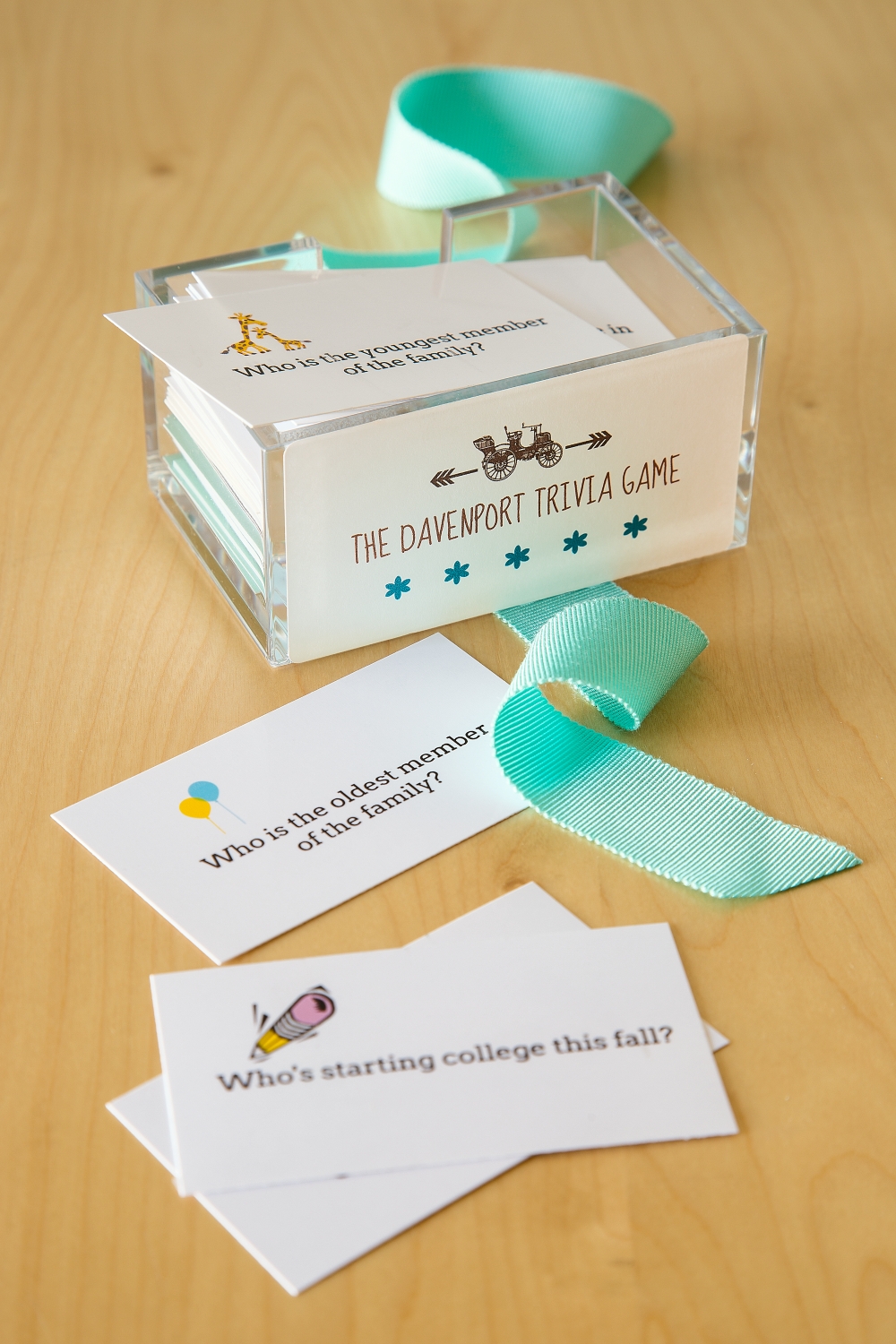 Trivia game
This unique takeaway makes it fun to get to know your family even better. Before the event, ask attendees to share an interesting fact about each family member. This will help you construct the questions for the cards. Use one side for the question and the flip side to reveal the answer. Design them with pictures or other graphics on Avery Design & Print and print out on business cards.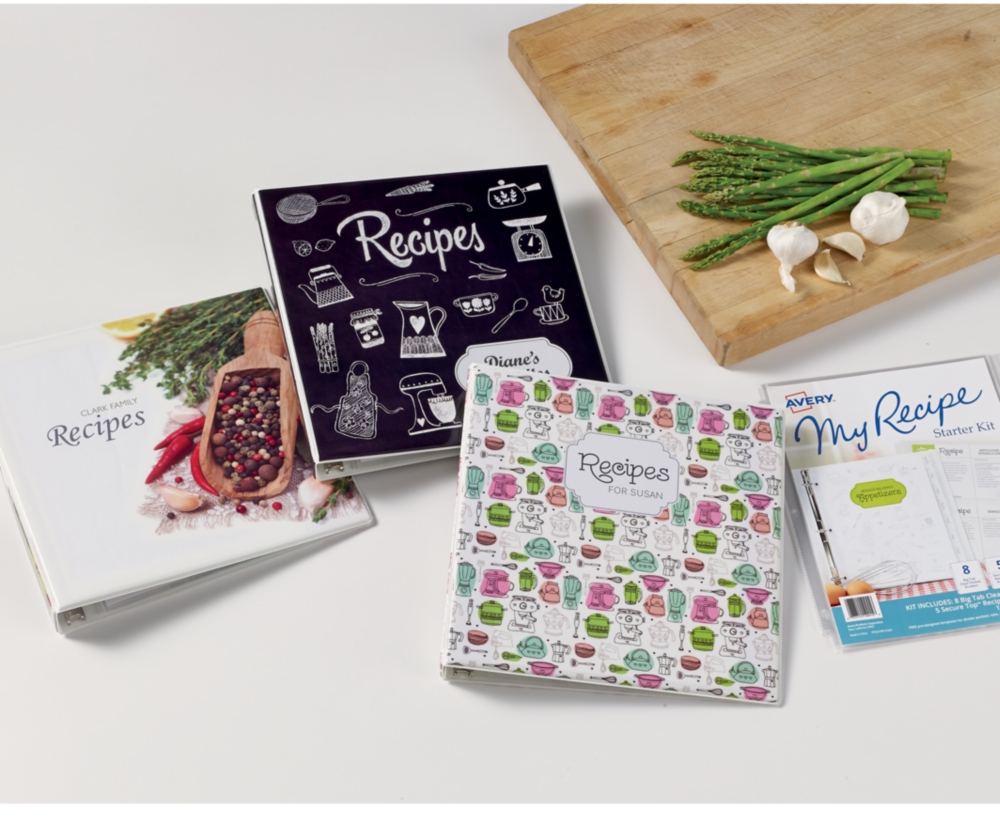 Recipe book
From gramma's famous stew recipe to little Camille's one-of-a-kind instructions for creating a peanut butter sandwich, everyone will love having their own collection of family recipes. Send out a message to everyone to submit their favorites, and compile a recipe binder you can pass out at the event.
Whether you're planning your traditional family reunion, or just kicking off your first one, everyone will appreciate the personalized touch on your celebration materials. Creating unique keepsakes of your own can make your event memorable for years to come.