Surprising Ways to Boost Your Selling Business
Being in the direct selling business definitely has its perks: you can earn some extra income, set your own schedule and be your own boss. It opens up a world of possibilities, putting you in control of your own success. So how can you make the most of it?
Well, roll up those sleeves and flex your entrepreneurial muscles—we found four tried and tested tools to help you market your business, and surprisingly effective ways to use them. You can pick these items up at your local office supply store and customize them right from your desktop with free design templates at
Avery Design & Print Online
. Then, print as many as you need, when you need them. Put these cost-efficient items into action to boost your independent selling business.

Get your name out there with address labels


Your simple, everyday address labels can turn marketing materials and products into your own sales force. Just customize
Avery Address Labels
to include your name, contact number and business logo, and attach to catalogs, mailers, order forms and even your product packaging. This will keep your business top of mind with your customers and make it easy for them to contact you to order.  
Use business cards in more ways than one

There's more to business cards than just displaying your contact information. You can
turn them into promotional cards by offering something of value for your customers.
For a professional look and feel without the premium price tag, use
Avery Clean Edge® Business Cards
to create your own:
• Thank-you cards. Show customers your appreciation by providing cards with their order good for a discount on their next purchase.
• Loyalty cards. Encourage customers to come back for repeat purchases. Mark cards after each purchase, then reward customers with a gift or discount when the card is filled.
• Coupons. Offer a discount or free upgrade to give your customers a reason to try select products or services. Another idea is to offer a buy one, get one free (or half off) offer to encourage customers to stock up on their favorite items.
• Referral cards. Create an offer on your promotional cards that customers can distribute to friends and family to try your products and/or service.
Promote more than your event with postcards

There's an advantage to sending invitations using postcards—unlike emails, they never end up in the spam folder. But postcards can be used for more than just invitations and announcements, and you can turn them into marketing pieces your customers will want to keep. How? Include content that's interesting and of value for your customers—something useful that they won't want to throw it away. With
Avery Postcards
, you can turn the same postcards you use to create your invitations into product-related recipe cards, important checklists or even step-by-step guides you can distribute at your event. When you print the cards yourself, you have the flexibility to test and change the messaging, print smaller quantities to reduce waste and share practical information your customers will appreciate.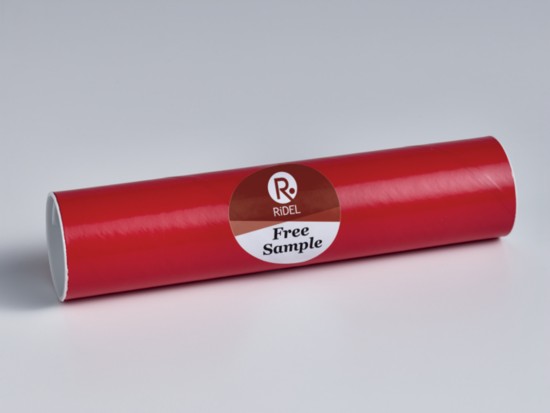 Add a personalized touch using specialty labels
Doing business as a social entrepreneur enables you to make personal connections with your customers—and even a little bit can go a long way. Thoughtful touches, such as personalized messages printed on labels can be attached to their orders. Whether it's a sincere "thank you for your order" or a special "happy birthday" message, going the extra step can make a favorable impression. You'll find
Avery Specialty Labels
in a variety of shapes, sizes and textures to complement your product packaging and marketing materials—all easily customizable—to make your business more memorable.
Whether you're selling products or services, you can present yourself as a business that's buttoned-up, professional and will leave your customers impressed. Customize your materials with Avery products and free design templates and create an engaging shopping experience your customers won't forget.