How to Create Thanksgiving Tags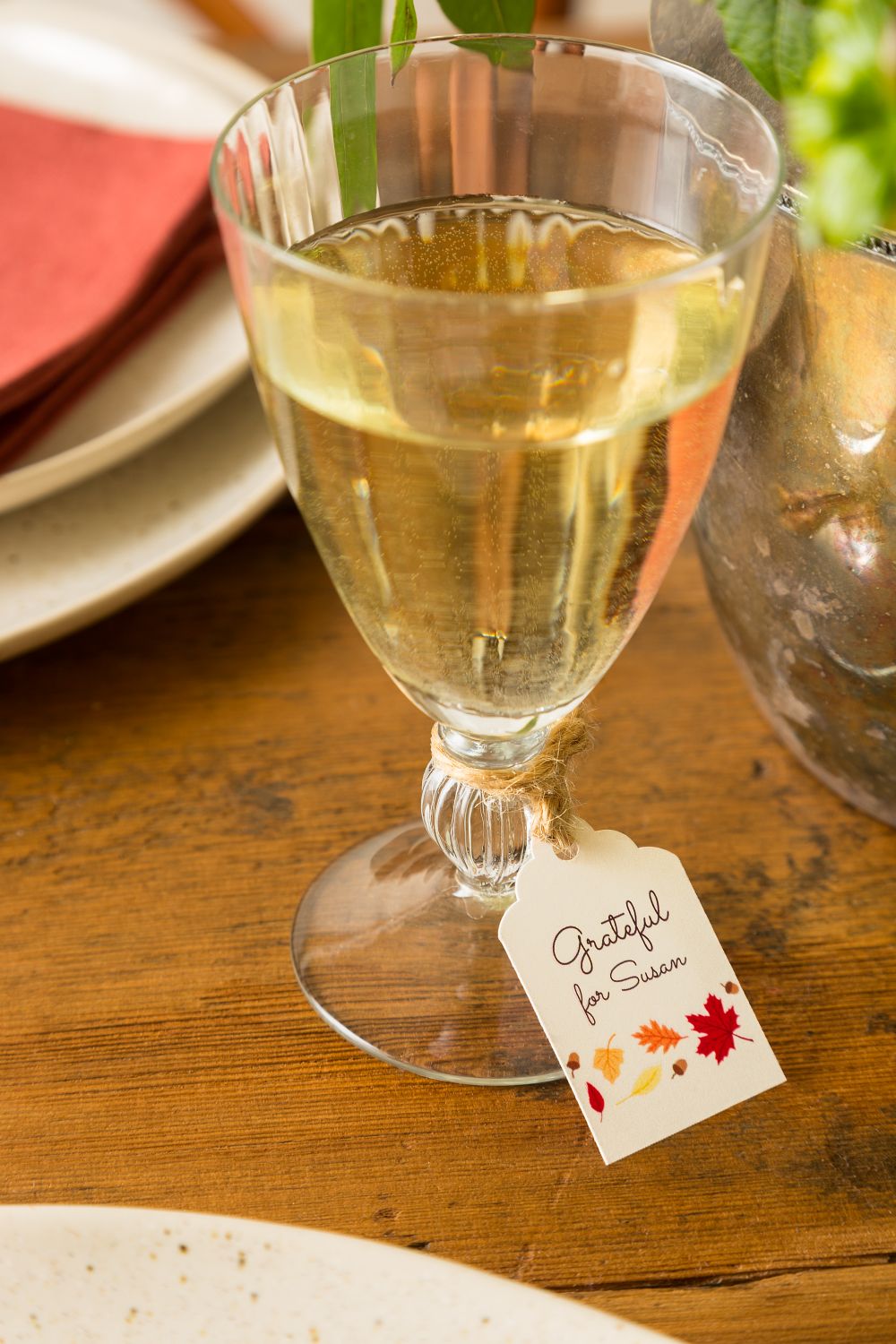 Outside, the chilly wind blows and the crisp leaves fall. But inside, you'll be warm and cozy, sharing a Thanksgiving meal with beloved family and friends. Welcome guests to the table with inviting place settings using Avery Design & Print. The personalized tags also work as drink markers, so guests can mingle about and still keep track of their glasses. Cheers!
What you'll need
Sweep your eyes over to the Sheet Navigator, on the right side of the screen. The template is automatically set to Edit All.
If you want all your tags on the sheet to look the same, don't change a thing. For example, you might want all your tags to read "Happy Thanksgiving." Add the text into your design, and all your tags will look identical.
However, if you want to personalized tags with each guest's name, click the Edit One tab.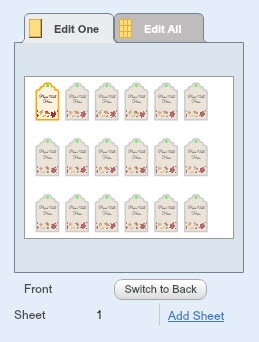 Now click the first tag in the navigator, and add your guest's name.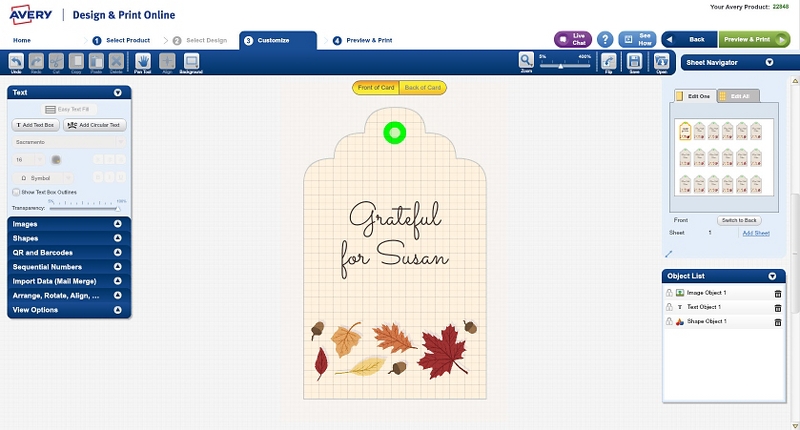 To make any changes to your tag design, use the menu on the left side of the screen.
Ready to move on to the next guest? Click the next tag from your Sheet Navigator.
Once you've finished entering each of your guests' names, click the Preview & Print button on the upper-right-hand corner of the screen to review. When you're ready to print, load up the blank tags into the printer and print.
Attach your tags onto the stem of each glass. You can use twine or ribbon, but in case you don't have any around, don't worry—Avery Printable Tags won't leave you hanging. Each pack includes a set of strings as well. No stems on glasses? Drink tags can also be attached with a clip to the rim.