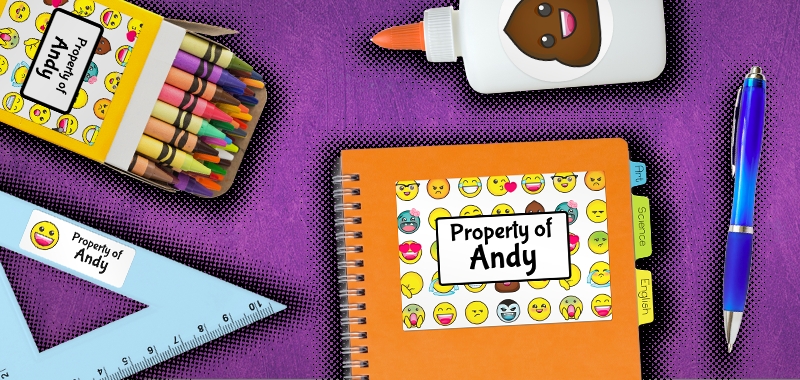 You mention it's back-to-school time to your kids, and all you hear are crickets. How can you get them excited about the year ahead? Let them DIY their school supplies!
Avery Design & Print offers a ton of FREE designs to personalize, print and decorate their stuff for school. Create fun stickers, personalize your binders and notebooks, and label your gear! Here's a peek at some of our favorite design collections this year. To get these designs just go to Avery Design & Print, enter the product you're printing on, open the "Home & School" design category on the left-hand side then choose the "Students & Youth" sub-category. You can also visit our back-to-school gallery for even more inspo!
Animals on the loose
Choose from a menagerie of animal designs such as woodland critters, safari animals and even sea creatures—even your favorite wild animal patterns.
LOL for days
Sitting in class and need a little perk? Wake up ordinary school supplies with these fun and spunky designs. That brown emoticon, tho...
Snack attack
When lunch is your favorite subject (well, obvi), these nom-nom designs are just the thing. Sprinkle these mouthwatering designs on your school supplies for some extra flavor.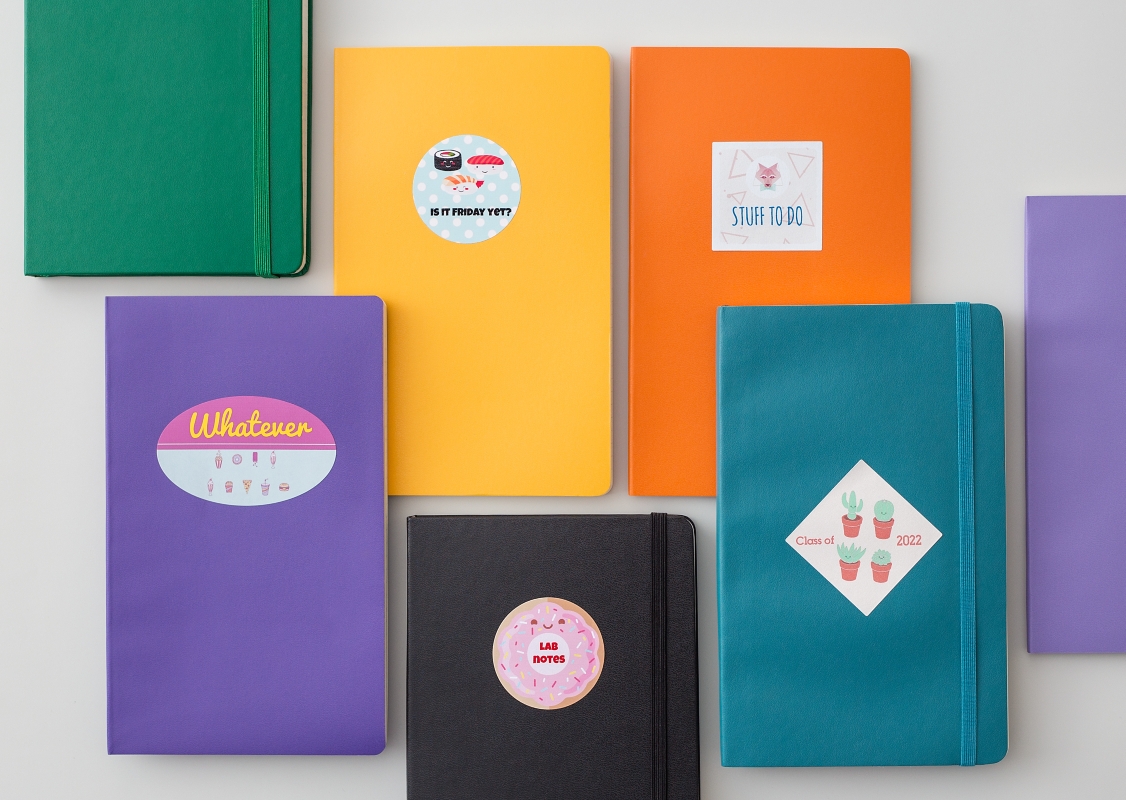 But wait!
What if you see a design but you can't find it for your product? No worries—these designs are super flexible and can be applied to the product of your choice.
For example, you want to print a design on round labels but the template you see is for square labels. Here's what you do: open the square label template and click through the project to get to the "Preview & Print" step (Step #4). You'll see a box in the lower right-hand corner that reads, "Apply Design to Another Product." Click the link in the box to see "Other products," then choose the product you have. Avery Design & Print will automatically apply your design to that product.
For more details on how to apply your design, check out these step-by-step instructions: How to Apply a Design to Another Product Using Design & Print Online.
Instead of saying that long goodbye to summer, get the kids excited about the school year ahead. And, they'll be ready to go with their personalized school supplies in tow.