Clever Organization Tricks Inspired by Teachers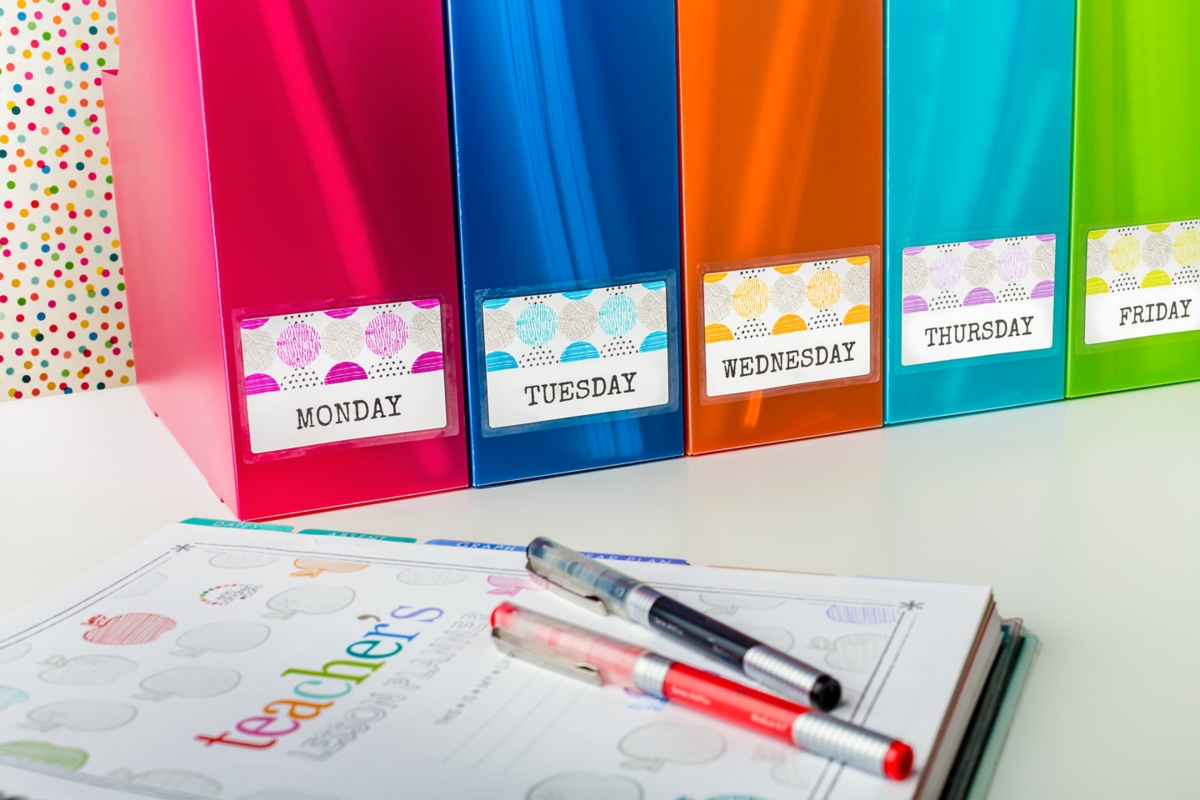 Organize for the week ahead with magazine holders and waterproof self-laminating ID labels that stand up to tough conditions (and even coffee spills).
Long before you put down your bottomless glass of lemonade and wind down your summer, teachers have already been hard at work getting their classrooms and lesson plans ready for back to school. And when it comes to organization, you bet they can teach us a thing or two! Here are some ingenious teacher-inspired ideas that work in or out of the classroom.
Prepare for the week ahead
Your workspace is valuable real estate, so whatever you add to it better be fun AND functional. Colorful magazine holders labeled with days of the week can help sort handouts and other paperwork for the week ahead. And, they'll definitely look better than piles of paper stacked on your desk. Create your own custom labels with free designs on Avery Design & Print.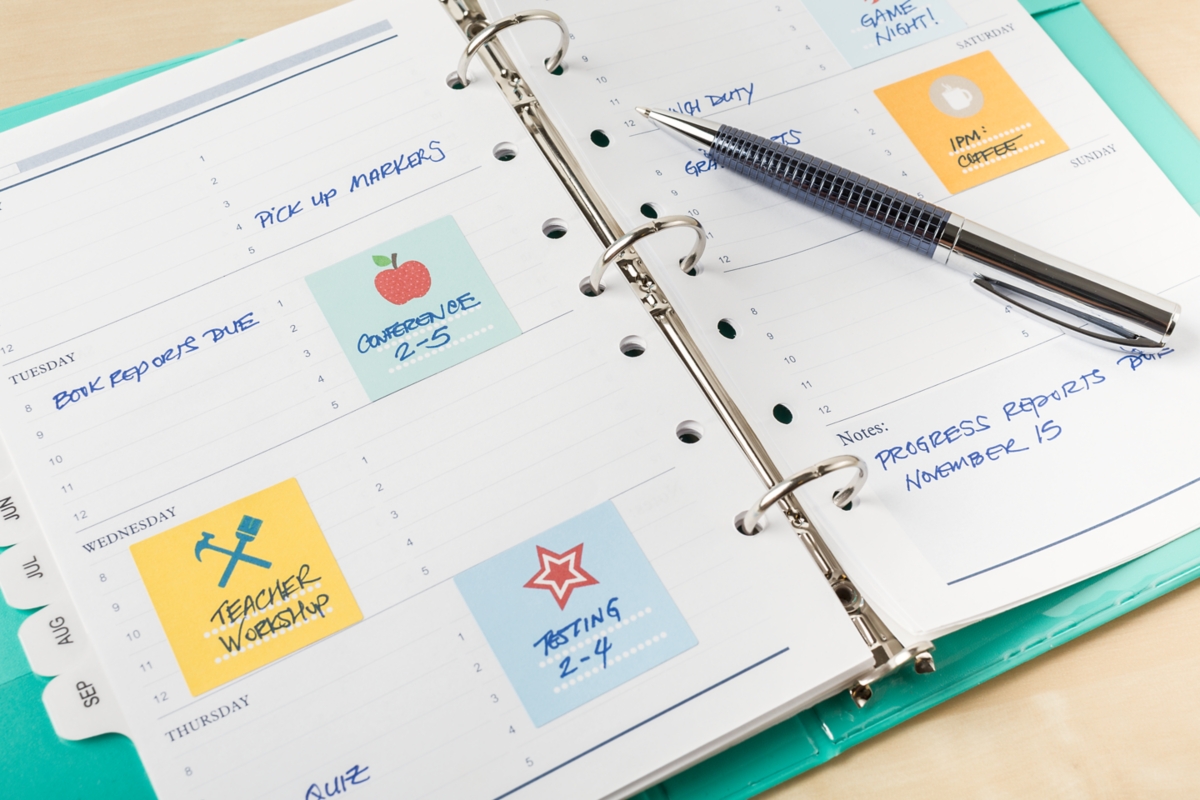 Keep sheets of preprinted planner stickers (such as these square labels) to mark reoccurring events in your planner.
Organize your schedule
Call out meetings or parent-teacher conferences with eye-catching planner stickers. You'll know in a glance what's in store for you each week. It can help you prepare − or look forward to − upcoming events outside of the normal routine. (Did somebody say a night out without the kids?)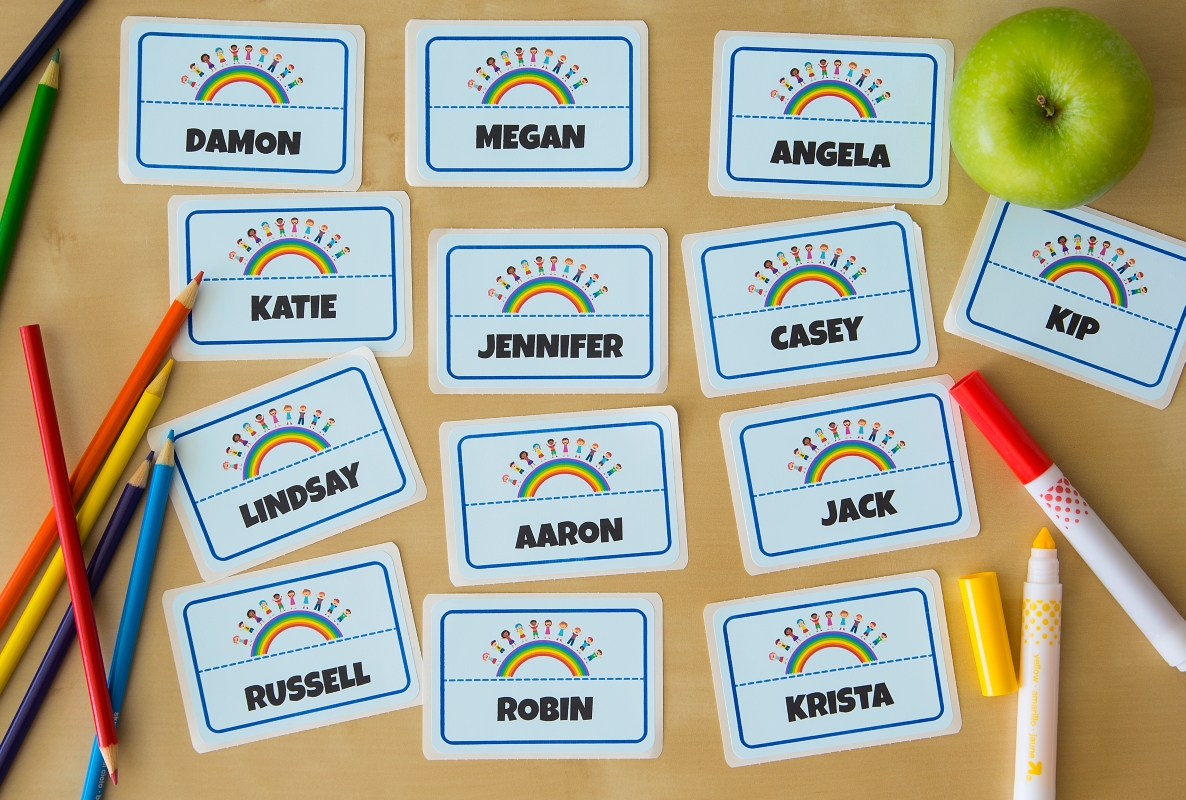 Adhesive name badges
that won't damage fabric are ideal for passing out on the first day of school or at open house.
Get to know each other
The start of school can be a little emotional. Some kids will be excited, others will be anxious. To calm those first-day (or first-week) jitters, start with an ice breaker that keeps their minds occupied. As part of introducing themselves, ask them a simple question about their favorite hobby, sport or fictional character. It will get them to open up and help everyone learn about each other's uniqueness.
Make sure everyone's in the loop
Kids won't miss a thing when they check the absent binder for assignments, permission slips or other paperwork passed out when they were gone. Organize by days of the week with dividers, and tuck paperwork inside sheet protectors.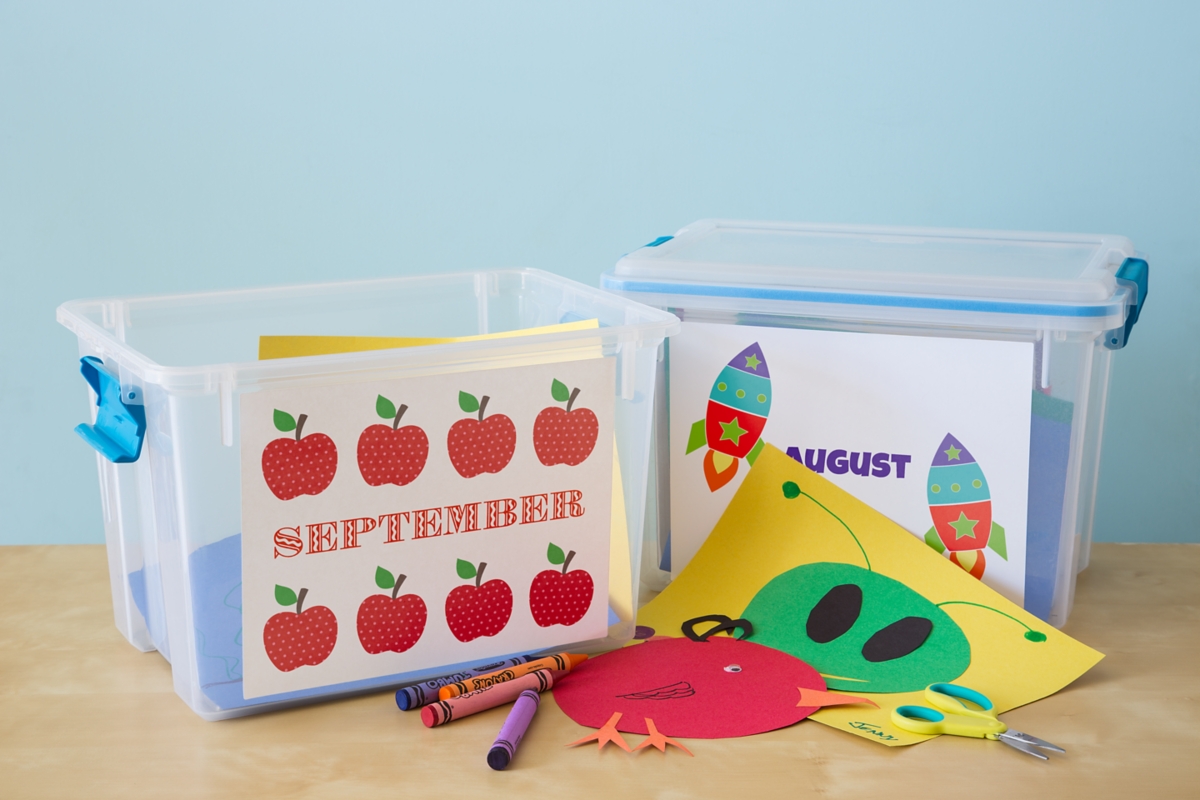 Craft bins organized by month using full-sheet labels make it easy to keep supplies together.
Pack your arts and crafts projects
Instead of scrambling to get the necessary supplies for every project, plan ahead with monthly craft bins. When you're done, leftover supplies can be put away and saved for the following year. Clutter-free classroom? Yes, please!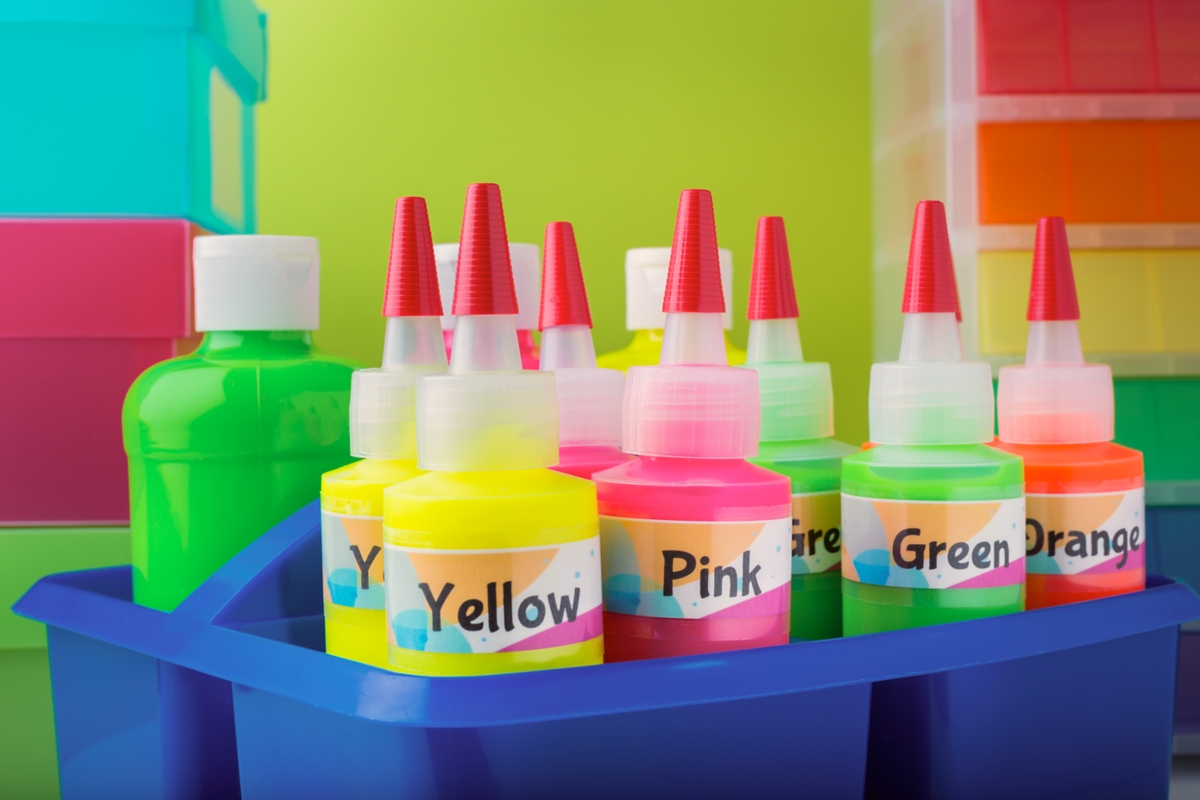 Create custom labels
for your classroom, personal property and other items for quick and easy identification.
Save money by buying in bulk
Make your teacher bucks stretch further by buying in bulk. Purchase economy-sized supplies, such as paints that can easily be divvied up into smaller quantities, or stock up and save on often-used items such as pencils, paper and glue. Create custom labels to identify your supplies and books, and add your name and classroom number to mark your property.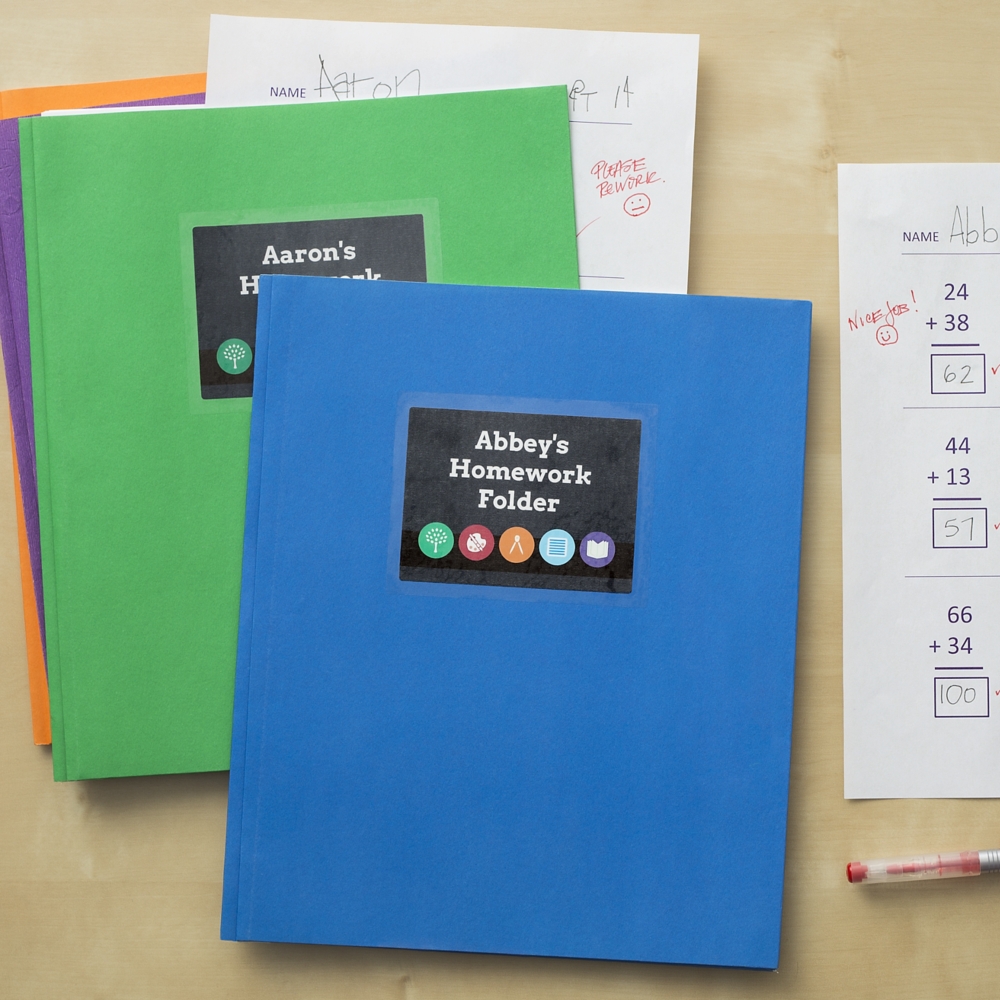 Homework folders personalized with free designs on labels can help make sure students are responsible for their assignments.
Keep track of homework
Stray schoolwork can easily end up bunched up at the bottom of backpacks. Use personalized folders to make it easier for students to take their assignments home intact, turn them in later, and for you to pass back their graded work. It's a triple win!