How to Make Your Own Candy Cane Treats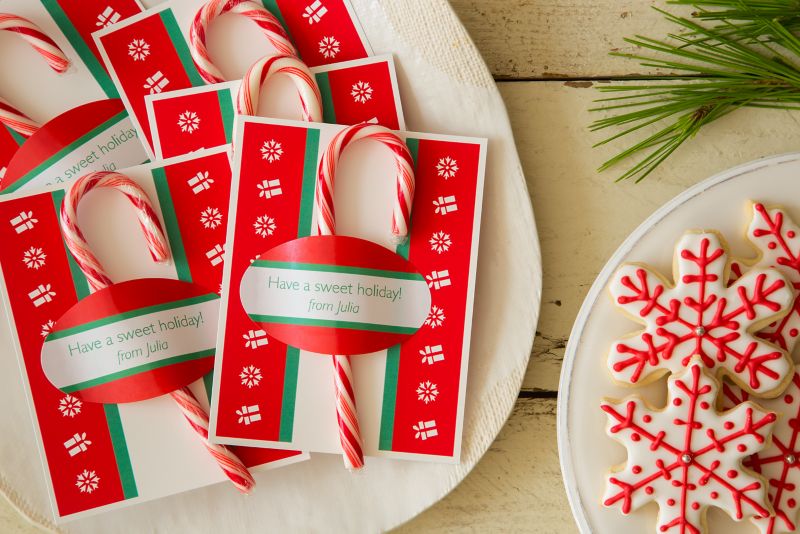 Tired of giving the same old holiday treats? Here's a simple classroom gift or party favor that's easy to make with Avery postcards and oval labels. Choose from our collection of free festive design templates on Avery Design & Print, personalize your cards and labels with your own holiday message and print. Just gather your materials and we'll show you how to create this fun favor step by step.
What you'll need
Create Your Postcards
Open the postcard design template shown in the picture using Avery Design & Print.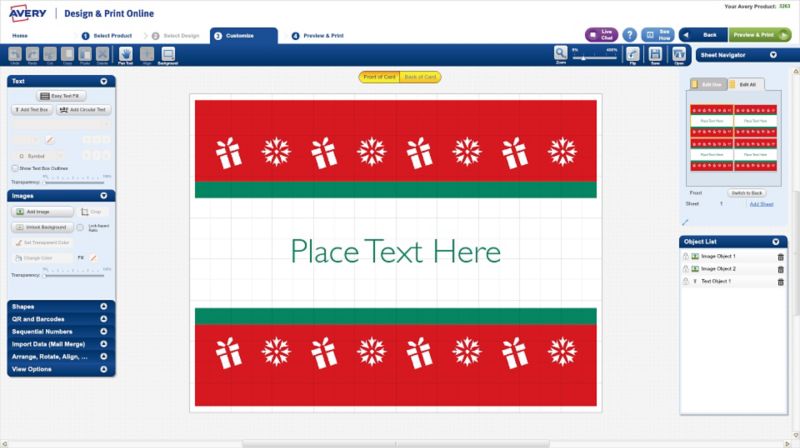 For our candy cane treat, we removed the text. Just select Text Object 1 in the Object List and click on the trash can to delete.
You can also customize the back of your card if you like. Just click Back of Card at the top of the template and add your own personal content.
When you've completed your card, click Preview and Print in the upper right corner to see your finished design. If you're happy with your completed card, then you're ready to print. Just choose your printing preference from the menu on the right and you'll be on your way.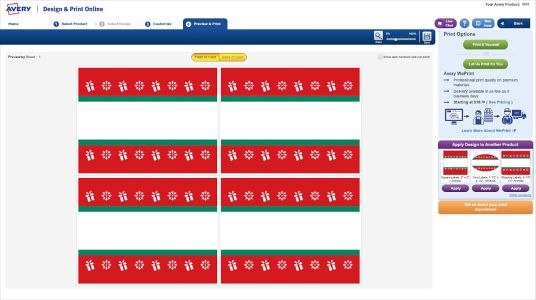 Create Your Label
Now let's move on to your candy cane labels. Open the template using Avery Design & Print.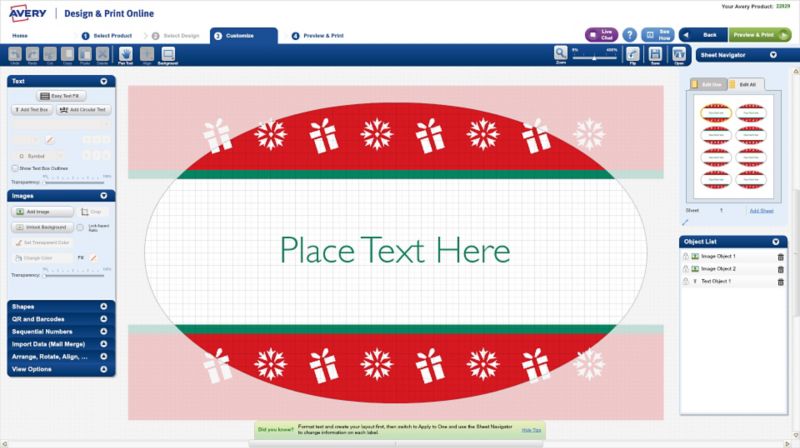 We decided we liked the label without the snowflake border so we deleted it. Just click on the border, and then delete it using the same method described in the postcard above. In the case, you'll delete Image Object 1 and Image Object 2 to remove the borders on the top and bottom of the label.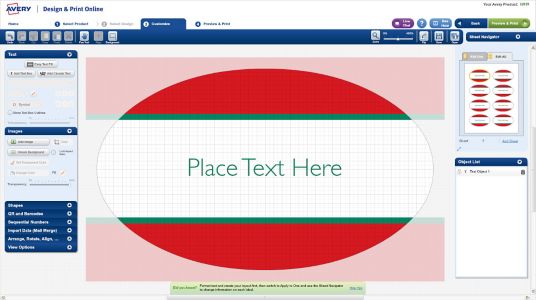 Now you are ready to personalize your text. Just click on text box in the center of the label and type in your message. If you want each label to have a different message, click on the Edit One tab in the Sheet Navigator. Then click on each individual label to personalize.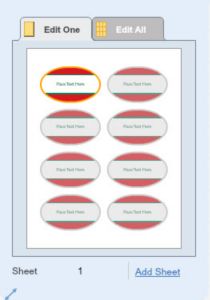 Once you've personalized your entire label sheet click Preview and Print in the upper right corner to preview your design. If you're happy with the finished project, select your print option and either print them yourself or let Avery print them for you.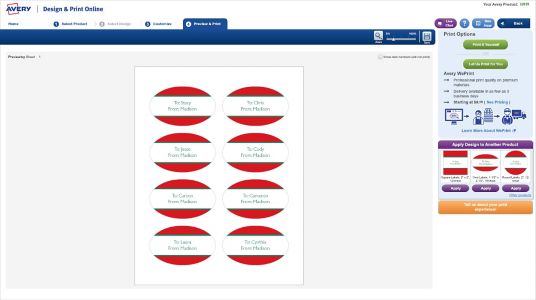 When you have your printed products completed, just lay a candy cane on the center of the card and use your personalized label to hold it in place. It's so simple and the kids will love helping putting them together, as well as handing them out. Happy Holidays!