How to Decorate Your Halloween Goodies with Tags
Use a little imagination to magically turn any party snack into something out of the ordinary. Get free Halloween designs on Avery Design & Print. to decorate Avery Printable Tags. Attach festive tags to gifts, treats and even identify goodies on the dessert table. Here's a quick and easy way to decorate your Halloween crafts.
Add your custom text. For a gift, enter the "to" and "from" info. For the dessert table, identify the food you're offering. For Halloween treats you're passing out, enter a spirited Halloween message and your name so recipients know the source of their delicious goodies.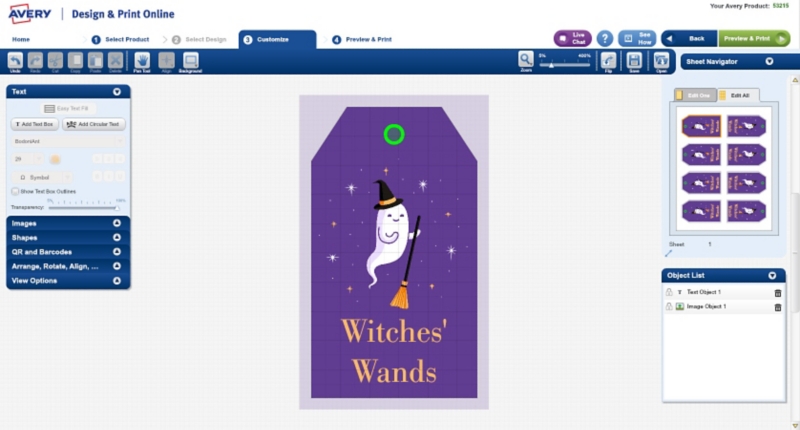 Use the menus for the tools on the left to change your image, font and colors.

When you've finished customizing your design, click the "Preview & Print" button on the upper-right-hand corner of the screen to review. When you're ready to print, choose your print option on the right-hand side of the screen.

Avery Printable Tags are made of high-quality cardstock and feature pre-punched holes. Packages include premium-style fabric string with a secure lock for quick attachment.