How to Create Unique Party Favor Bags
Treat your tricksters to party favor bags filled with bone-crunching treats! Our party favor kits make it easy to create individual goodie bags with customizable bag toppers. Kits include clear bags and self-adhesive bag toppers you can design and customize with Avery Design & Print.
To start, let's customize the text. Click the text box to select, and type in your text.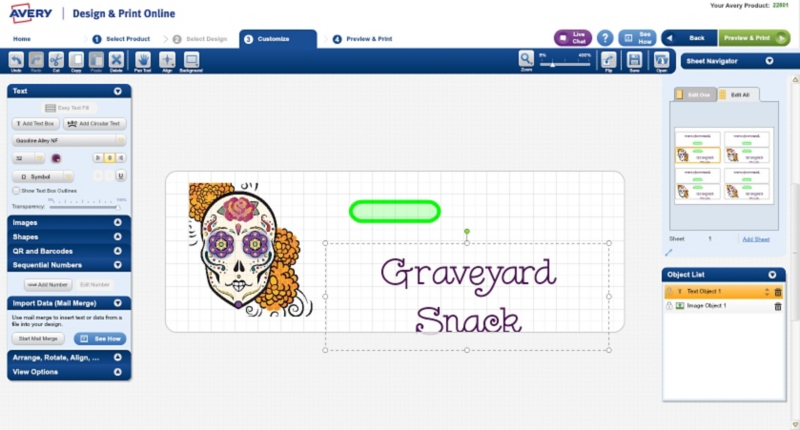 To fit your text into the space, you can stretch out the text box from the ends. Or, you can go to the text menu on the left-hand side and change the font size.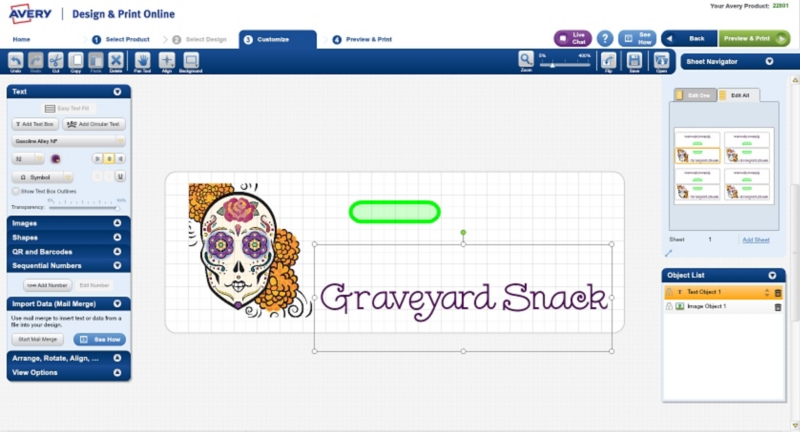 If you look to your sheet navigator on the right-hand side of your screen, you'll see the bag toppers are two-sided. Click to highlight the reverse side of the toppers to design the other side.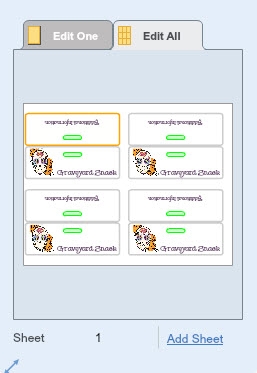 If you want to make both sides look identical, remove the text box which reads, "Additional Information." Then use the Sheet Navigator to highlight the design you'd like to replicate.

Copy and paste it onto the blank side and the image and text will "rotate" for you.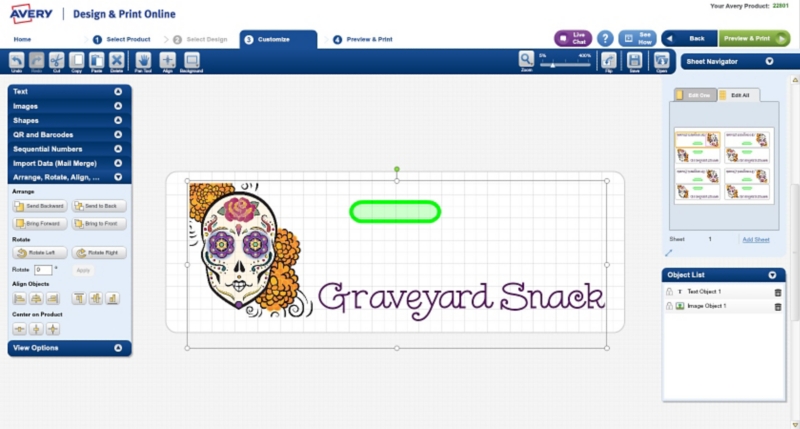 Once you've finished customizing your design, click the "Preview & Print" button on the upper-right-hand corner of the screen to review. When you're ready to print, choose your print option on the right-hand side of the screen.

Next, fill the bags with treats. Remove the adhesive bag topper and attach to the top of each bag.