I completed a full page of labels. How do I add another page?
Using Avery Design & Print

To add another page, click on
Add Sheet
in the
Sheet Navigator
(located on the upper-right of the
Customize
screen).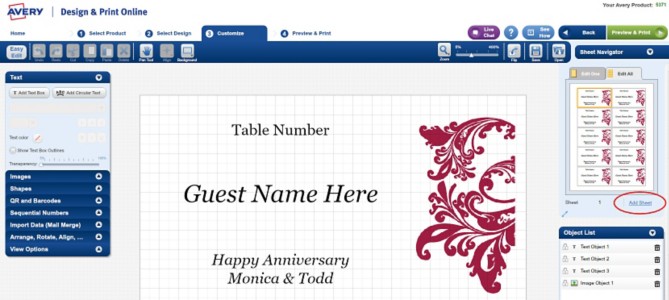 Using Microsoft® Word

To add another page using Microsoft® Word, place your cursor outside the last label on the bottom right of the page and press
Enter
. Then press the
Tab
key to create each new label.