How can I change a template from vertical to horizontal?
Using Avery Design & Print

Change the orientation of the templates by using the "Flip" function located on the Customize page. The images and text boxes can also be rotated using the green pivot handle(s) that appear when the image or text box is selected.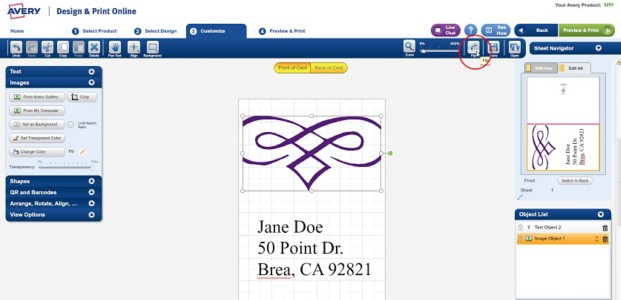 Using Avery Wizard for Microsoft® Word

Choose the orientation when you select your product.