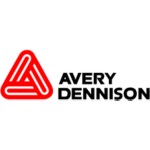 ZAZZLE AND AVERY DENNISON INTRODUCE FIRST-OF-ITS-KIND ONLINE LABEL MARKETPLACE
Office Products North America


ZAZZLE AND AVERY DENNISON INTRODUCE FIRST-OF-ITS-KIND ONLINE LABEL MARKETPLACE

Designers and Consumers Can Now Create, Sell and Buy Customized, Professionally Printed Labels via a Single Online Marketplace

Redwood City, Calif. – September 2, 2010 – Zazzle, the world's leading platform for quality custom products, and Avery Dennison Office Products, a business unit of Avery Dennison Corporation, today announce the ability for Zazzle and Avery Dennison customers to design and sell custom labels online, in addition to consumers designing and buying labels for their own use. Going beyond just an online labels store, this represents the first customized label marketplace of its kind and strengthens the alliance between Zazzle and Avery Dennison that began with the 2009 launch of Avery-brand custom binders.

The new products combine tried and true Avery labels with Zazzle's customization technology, together empowering the world's creative content on labels. Consumers not only can create labels completely online, but they can continue the customization at home using these reprintable and rewritable labels with free Avery print-at-home templates.

"This alliance combines the best elements of both companies, where trusted Avery products can be tailored to individual customers and uses like never before," says David Gross, senior director of product development at Zazzle. "Zazzle's goal is to add a layer of customization to familiar products and brands. Through our technology platform and content partners, we aim to make the process accessible and relevant to as many people as possible. We look forward to future collaborations with our friends at Avery Dennison."

Key facts about Zazzle / Avery custom labels:

- Customizable - Create your own label designs or customize existing designs

- Endless possibilities - Free templates to match your theme; add photos, text and designs for free

- Choose your size - Labels available in Return Address (.75" x 2.25"), Address (1.25" x 2.375") and Shipping (2" x 3.75") sizes

- Versatility - Use them for any of the following and more:
o Address labels
o Return Address labels
o Wedding labels
o Gift Tags/Christmas labels
o Birthday Party labels
o Baby Shower labels
o Kitchen labels
o Home organization labels

- FREE SHIPPING - Enjoy free standard shipping on all label purchases for a limited time. Use promo code: ZAZZLELABELS

"As the undisputed industry leader in customized on-demand retail, Zazzle is our clear choice to offer consumers the best quality custom printing solutions for Avery binders and labels," said James Johnson, director of business development at Avery Dennison Office Products. "We're pleased to continue expanding our relationship with the company in this new direction, and are happy to be in a position to give consumers and some of Zazzle's content partners a new canvas on which to let their creativity loose."

Additional information Zazzle and Avery custom labels are available at: http://www.zazzle.com/labels. Most orders will be produced and shipped within 24 hours.

About Avery Dennison Office Products

Avery Dennison (NYSE: AVY) helps make brands more inspiring and the world more intelligent. For 75 years the company has been a global leader in pressure-sensitive technology and materials, retail branding and information solutions, and organization and identification products for offices and consumers. A FORTUNE 500 company with sales of $6 billion in 2009, Avery Dennison is based in Pasadena, California and has employees in over 60 countries. A division of Avery Dennison, Avery Dennison Office Products manufactures and markets products under the well-known Avery® brand name and is one of the world's leading manufacturers of self-adhesive labels for laser and ink jet printers, labeling software, binders, sheet protectors, index and tab dividers and other office-, home- and school-related supplies. For more information, visit www.averydennison.com or www.avery.com.

About Zazzle

Zazzle is the world's leading platform for quality custom products. Zazzle's proprietary technology enables individuals, professional artists, and major brands, including Disney and Hallmark, to create and offer billions of unique products for customers worldwide. Zazzle's rapidly expanding product base covers every topic imaginable and includes custom t-shirts, business cards, and invites, in addition to a variety of other gifts. Upon creation, products are instantly and accurately visualized on the site and offered in the Zazzle marketplace. When ordered, each product is made on-demand, typically within 24 hours. Launched in 2005 and based in Redwood City, California, Zazzle's vision is to redefine commerce, powered by the world's imagination.

Zazzle global sites are www.zazzle.com, www.zazzle.co.uk, www.zazzle.com.au, www.zazzle.ca, www.zazzle.de, www.zazzle.fr, www.zazzle.es, www.zazzle.pt, www.zazzle.com.br, www.zazzle.co.jp, www.zazzle.co.nz, www.zazzle.at, www.zazzle.ch, www.zazzle.be, & www.zazzle.se.

©2010 Zazzle Inc. All Rights Reserved. Zazzle and its logo are trademarks or registered trademarks of Zazzle Inc. in the United States and other countries. Avery is a registered trademark of Avery Dennison Corporation. All other trade names mentioned herein are recognized to be the properties of their respective owners.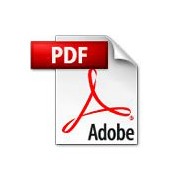 Download PDF Version