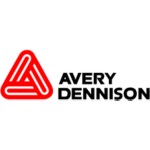 TAKE ADVANTAGE OF CONVENIENT MAILING AND SHIPPING SOLUTIONS TO EASE STRESS DURING THE 2010 HOLIDAY SEASON
Office Products North America

Avery Dennison Press Contact:
Avery Dennison Contact:

Stephanie Worrell
Jenifer Do

Red Sky PR
(714) 674-8016

(208) 287-2199
jenifer.do@averydennison.com
stephworrell@redskypr.com


TAKE ADVANTAGE OF CONVENIENT MAILING AND SHIPPING SOLUTIONS TO EASE STRESS DURING THE 2010 HOLIDAY SEASON

Avery Dennison Office Products Encourages Consumers and Businesses to Utilize Tools that will Help Avoid Waiting in Line at the Post Office™



Brea, Calif. – December 1, 2010 – With over 2 billion holiday greeting cards and packages shipped each year, it's no surprise that many people are dreading long lines to mail items this holiday season. Avery Dennison Office Products (http://www.avery.com) is offering easy shipping solutions to help avoid unnecessary stress this season.

"Finding simple ways to complete mundane tasks is just one way to avoid feeling overwhelmed this time of year," said Jill Pollack, Professional Organization Expert. "I group similar tasks together on my to-do list and then tackle them with tools that allow me to multi-task. Taking advantage of easier ways to complete your to-do list will leave more time for the activities you cherish."

Make your holiday mailing and shipping a breeze this year by using Avery® products and tools to design labels, print postage and track your packages without leaving home.

- Free Avery® Wizard Software for Microsoft® Office offers an easy step-by-step guide to create festive address labels using pre-designed holiday label templates. Save time with the Avery® Wizard software mail merge feature by importing your own mailing list to print address labels just the way you want them using Avery® Easy Peel® Address Labels. Visit www.avery.com/holiday for the free Avery Wizard® software and holiday art downloads.

- Use Avery® Shipping Labels with TrueBlock® Technology to create custom shipping labels for packages, envelopes and more. These labels are guaranteed smudge-free and jam-free, and the TrueBlock® Technology will completely cover and block out existing labels, making used boxes fully reusable. Visit www.avery.com for free holiday templates.

- With the Avery® Desktop Postal Center, you can print postage from your home or office to avoid the hassle of waiting in line at the Post Office™. This is a great option for businesses or individuals who ship three or more packages a month.

- Track up to 50 packages at a time for multiple carriers (USPS®, UPS®, FedEx® and DHL®) from a single website using the Avery® Universal Package Tracker. It's free and no downloading is required, plus you can save your package tracking searches.

Planning ahead to make sure your packages arrive by December 25th is a great way to ease unnecessary stress. The United States Postal Service® simplifies your holiday shipping schedule by posting recommended shipping dates online:

- December 15th for Parcel Post Class
- December 20th for First Class Mail
- December 21st for Priority Mail
- December 22nd for Express Mail

Make it a goal to streamline your shipments this year by marking these deadlines on your calendar and taking advantage of Avery® products and tools for all of your shipping needs.

For more ideas and tips on how to make holiday mailings merrier with Avery® products, visit www.avery.com.


About Avery Dennison Office Products

Avery Dennison Office Products (www.avery.com) markets products under the well-known Avery brand name and is one of the world's leading manufacturers of self-adhesive labels for laser and ink jet printers, labeling software, binders, sheet protectors, index and tab dividers and other office-, home- and school-related supplies. Avery Dennison Office Products, a business unit of Avery Dennison Corporation, is based in Brea, California. For more information about Avery-brand products, consumers can visit the Avery Dennison Worldwide Office Products Web site at www.avery.com or call the Avery Dennison Consumer Service Center at 1-800-GO-AVERY (1-800-462-8379).

Microsoft is a trademark and registered trademark of Microsoft Corporation in the United States and/or other countries. United States Postal Service and USPS are registered trademarks and Post Office is a trademark of the United States Postal Service. FedEx is a registered trademark of Federal Express Corporation. DHL is a registered trademark of Deutsche Post AG. UPS is a trademark of United Postal Service of America, Inc.